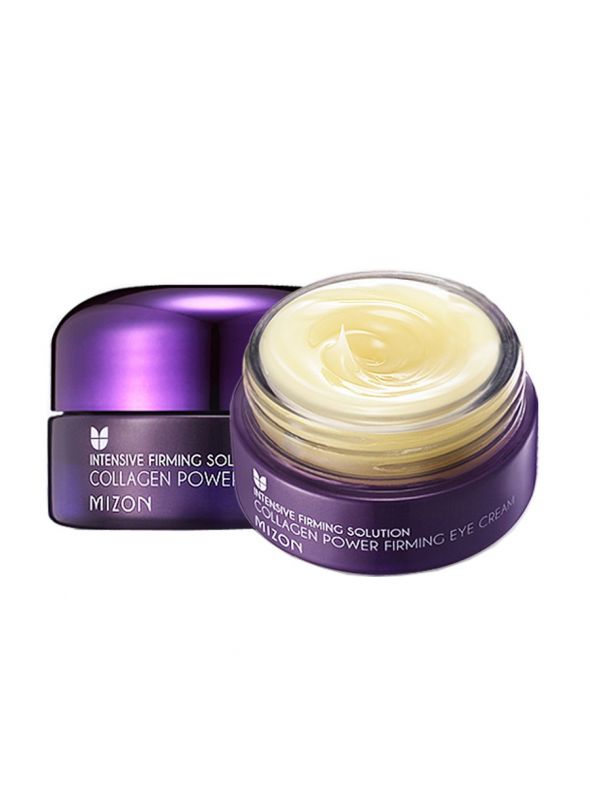 Display all pictures
Product added to your favorites list
Add this product to my list of favorites.
Collagen Power Firming Eye Cream

· Eye Cream with 42% marine collagen
· For severe eye wrinkle
· Advanced reconstruction for eyes
· Size: 25ml
Order it before 13:00 and receive it on jueves*
You collect 22 Queen Points +info
Mizon Intensive Firming Solution Collagen Power Firming Eye Cream contains highly concentrated collagen to lift wrinkles around eyes while improving skin elasticity, keeping your skin mousturized and smooth. Copper Truoeotude-1 easily regenerate damaged tissue around eyes and boost synthesis of collagen and elastin into your skin to create healthier, younger looking eyes. Organic oils, such as, argan, olive, and mango seed help keep the sensitive area around eyes moisturized for a smoother looking complexion. Adenosine, and hyaluronic acid add a synergy effect in improving skin elasticity, retaining moisture. While added vitamins help to nourish and vitalize the skin to create a brightening effect for a natural youthful glow. Collagen Power Firming Eye Cream is designed for weak and sensitive skin around eyes. It is free from benzophenone, ethanol, paraben, artificial scent and color.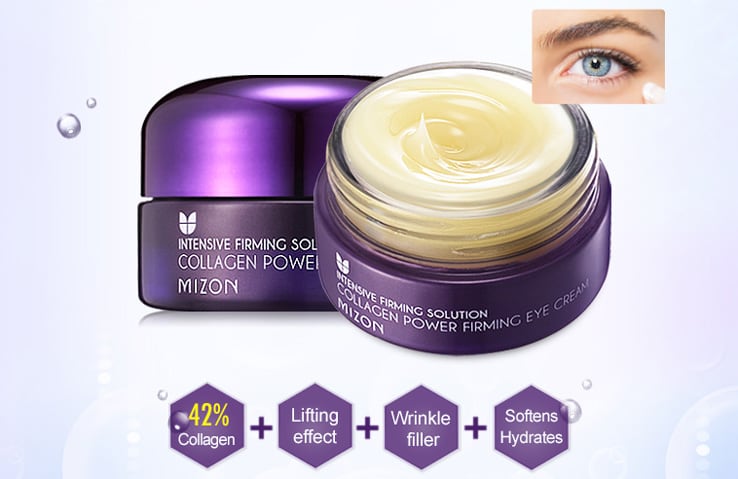 - Benefits: Firms, Smoothes, Moisturizes, Improves Elasticity, Brightens
- How to use: Apply a small amount around eyes and dab until absorbed.
Find more products in the same category: