Product added to your favorites list
Add this product to my list of favorites.
Intensive Skin Barrier Toner

· Intensive moisture toner
· Moisturized & soft skin
· Hyaluronic acid & Ceramides
· Size: 150ml
Order it before 13:00 and receive it on lunes*
You collect 20 Queen Points +info
Mizon Intensive Skin Barrier Toner this toner provides full moisture with its two moisture layering maintaining in and outside of skin, it revitalizes skin condition after cleansing. This toner contains hyaluronic acid for fast hydration which is easily absorbed into skin and ceramide to help block moisture evaporation so that the hydration stays put inside your skin. Toner is essential after cleansing to help balance your pH levels and this Intensive Skin Barrier Toner does just that in addition to helping layer moisture into your skin. With mild formula it takes care of skin by excluding harmful components to skin so it's great for sensitive skin.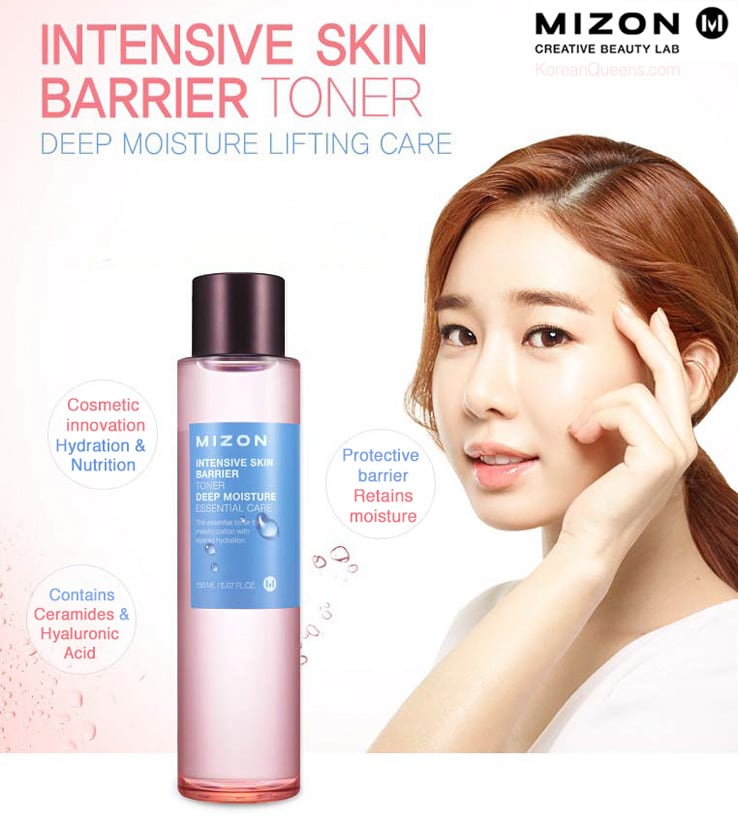 - How to use: After cleansing, with appropriate amount on your hand, absorb the skin to your skin by using some warmth of the hand.
Find more products in the same category: