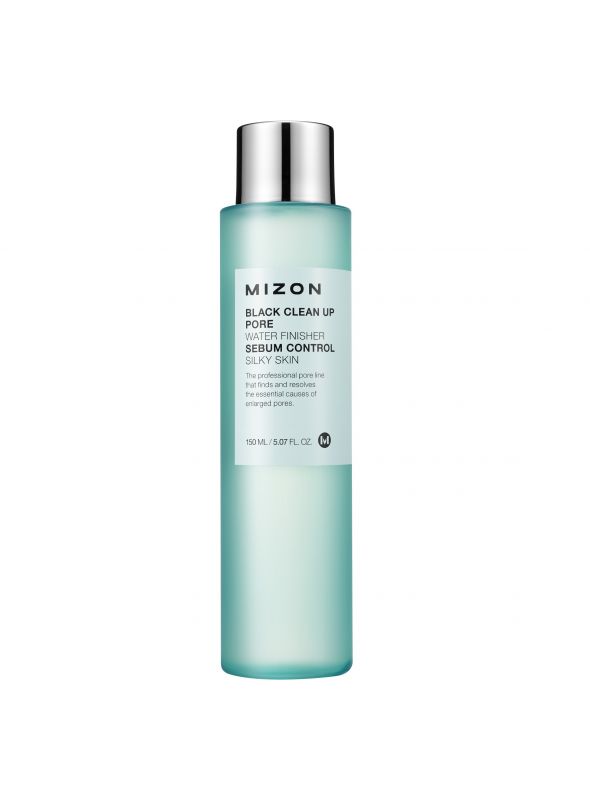 Product added to your favorites list
Add this product to my list of favorites.
Black Clean Up Pore Water Finisher

· Water Toner (Pore Control)
· Minimizes Pores
· Oil Control, Balances pH
· Size: 150ml
Order it before 13:00 and receive it on viernes*
You collect 26 Queen Points +info
Mizon Black Clean Up Pore Water Finisher is a non-irritating daily exfoliation treatment that contains plant based exfoliating ingredients such as sugar maple extract and papaya seed oil, which help to remove waste from your skin and pores, leaving your skin feeling clean and refreshed.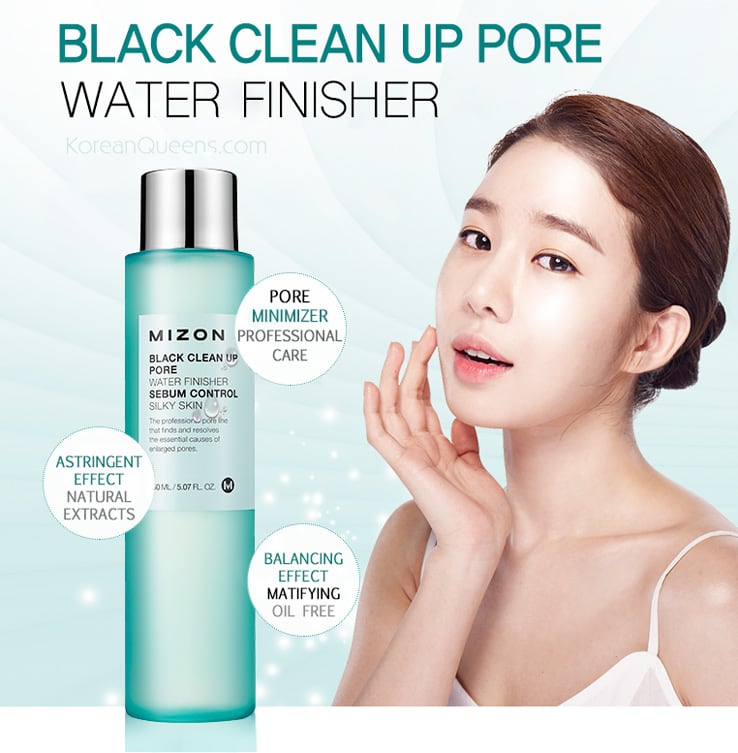 It also helps to tighten pores which helps to improve skin texture, leaving skin looking and feeling smoother. A miracle water finisher that leaves you with silky smooth skin without shine.

This water refines pores and balances skin's pH to help retain moisture and protect skin. Its specialized formula removes residues and calms skin after cleansing, while keeping it oil free and fresh all day. Removes all the dead cells and stabilize circulation of the skin.

- How to use: After cleansing and drying your skin, apply an appropriate amount on a cotton pad and gently wipe your skin.

Find more products in the same category: