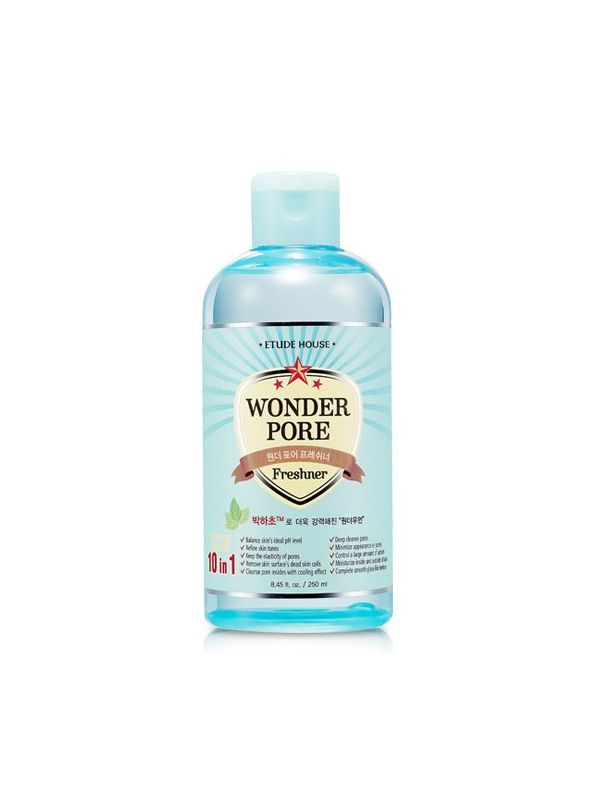 Product added to your favorites list
Add this product to my list of favorites.
Wonder Pore Freshner 250ml

· Total Pore Solution 10 in 1
· Minimize appearance of pores
· Control the sebum
· Size: 250ml
You collect 14 Queen Points +info
Etude House Wonder Pore Freshner is a pore care product that prevents and shrinks enlarged pores, firms skin, and eliminates harmful bacterium from forming under skin. It solves multiple skin care troubles at once with its patented formula. Cinnamon, Lotus and, germanium extracts control excessive sebum while vegetable ingredients refine skin tone. Take control of your pores today!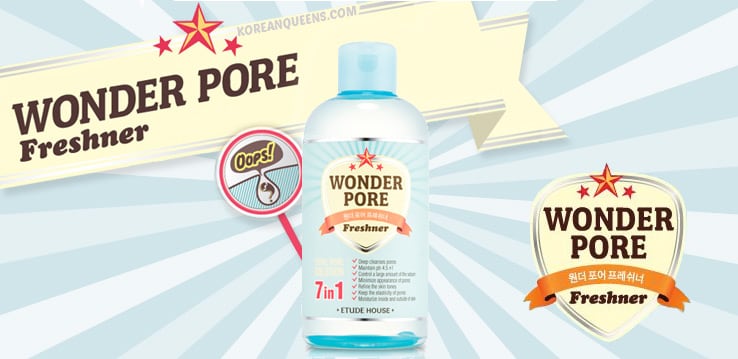 - Benefits: 10 in 1 Ultra Pore Solution:
· Balance skin's ideal pH level
· Refines skin tones
· Keep the elasticity of pores
· Remove skin surface's dead skin cells
· Cleanse pore insides with cooling effect
· Deep cleanses pores
· Minimize appearance of pores
· Control a large amount of the sebum (oil control)
· Moisturize inside and outside of skin
· Complete smooth glass-like texture
- How to Apply: After cleansing,use an appropriate amount on cotton pad and wipe gently. May be transferred into another container to use as mist. (Morning and Evening)
Find more products in the same category: