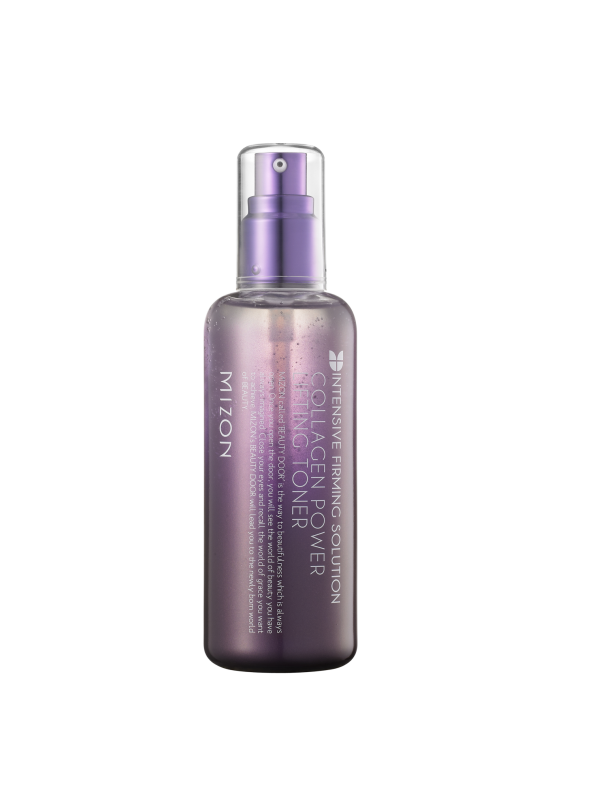 Product added to your favorites list
Add this product to my list of favorites.
Collagen Power Lifting Toner

· Toner with 54% marine collagen
· Diminishing wrinkles
· Boosts Collagen
· Size: 120ml
Order it before 13:00 and receive it on viernes*
You collect 22 Queen Points +info
Mizon Intensive Firming Solution Collagen Power Lifting Toner improves skin elasticity by plumping up the existing collagen in skin and providing rich hydration. It contains enriched collagen extract to keep your skin smooth and radiant while diminishing fine wrinkles. This unique gel type toner melts into your skin and leaves a thin moisture locking layer, making it last longer than traditional toners. This toner contains 54% of marine collagen which has a similar molecular structure with human skin cells fills up in saggy skin that is lack of natural collagen restoring skin elasticity. Copper tripeptide-1, cacao extract and Adenosine certified by KFDA reinforce skin firming and wrinkle care effect. No artificial coloring, fragrance or paraben contained.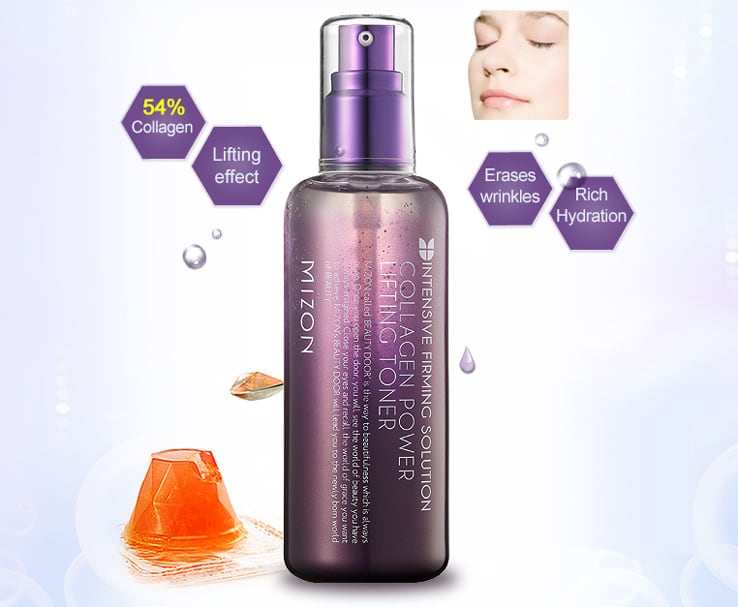 - Benefits: Improves Elasticity, Boosts Collagen, Smoothes, Hydrates, Long-Lasting
- How to use: After cleansing, apply with cotton pad. Gently wipe face and neck. Follow with Collagen Power Lifting Emulsion or Cream.
Find more products in the same category: