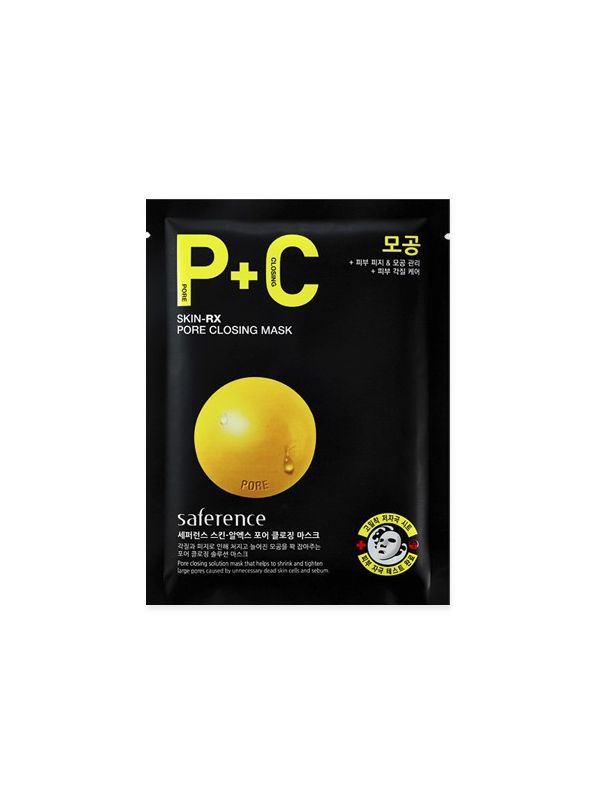 Product added to your favorites list
Add this product to my list of favorites.
Saference Skin-RX Pore Closing Mask

· P (Pore) + C (Closing)
· Pore Closing Mask
· Volcanic Ash, Papaya & Tea Tree extracts
· Size: 25g
Order it now and receive it on martes*
You collect 2 Queen Points +info
Ladykin Saference Skin-RX Pore Closing Mask contains Volcanic Ash, Papaya Extract and Tea Tree Extract to help shrink and tighten large pores caused by unnecessary dead skin cells and sebum! Charcoal and ash clay strongly absorb sebum and purify pores. Purify the skin removing the waste and excesive sebum inside the pores while eliminate dead skin cells for a clear skin. This mask improves the texture of the skin, smoothing and softening it. Tea tree soothing the skin and prevent imperfections, gets lively skin and tightens holds saggy pores. No 5 ingredients added: Parabens, synthetic dyes, benzophenone, mineral oil or animal derived ingredients.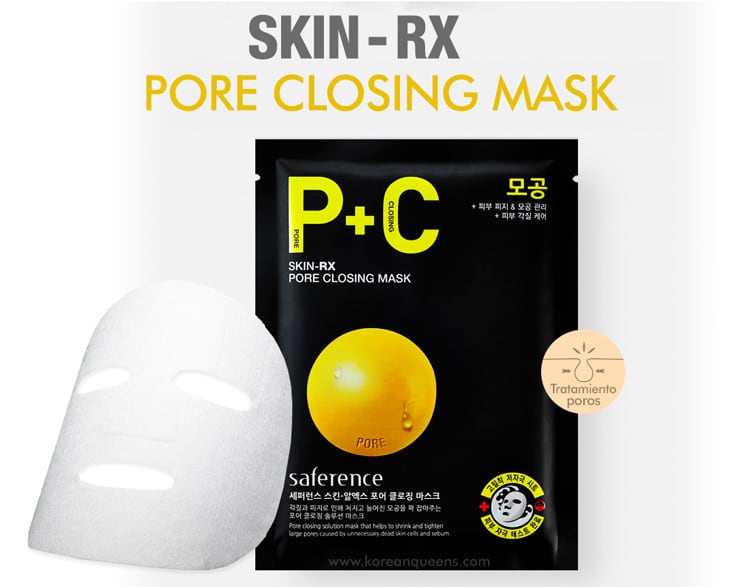 Eco-Friendly Material Skin Sheet: Tencel is ecofriendly and perfect natural material made from eucalyptus tree pulps. This mask sheet use a natural cellulose tencel sheet softer than cotton sheet with soft texture gives glowing skin without irritation.

SAFERENCE = SAFE + SCIENCE
Saference = safe + science, the compound word to "protect your skin with science". It is a cosmetic brand made from more expensive and trustworthy source compared to general cosmetics. Saference thinks about skin trouble and causes while suggesting effective skin solution to keep your skin beautiful. Skin health solution that goes beyond beauty, with Saference skin experts' expertise, we realize consumer satisfaction.
Completed low irritation dermatologist test: Low irritation clinical skin tests are complete and it is absorbed quickly while finishing moist. Approved skin irritation level as 0 in real skin irritaion test. It's safe mask which can be used for all skin types.

- How to use: After face wash, remove water and calm the skin with a toner. Open the pouch and put on the mask sheet for 15-20 minutes. Remove the sheet and gently tap essence for absorption.

Find more products in the same category: