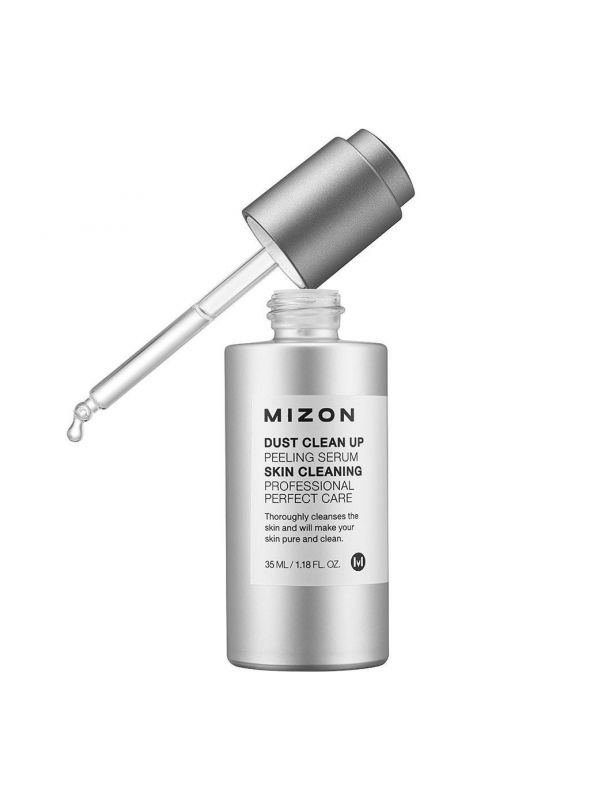 Product added to your favorites list
Add this product to my list of favorites.
Dust Clean up Peeling Serum

· Daily peeling Serum
· 4% AHA
· Exfoliates, Softens, Brightens
· Size: 35ml
Order it now and receive it on martes*
You collect 26 Queen Points +info
Mizon Dust Clean up Peeling Serum this daily serum provides a purifying and peeling effect that gently removes dead cells, protects the skin from external factors and removes impurities from the skin, returning luminosity and a good appearance to the skin. With a mixture of 4% of alpha hydroxides AHA (lactic, citric and glycolic acid) it contributes to the restoration of water balance and improves the metabolic process of skin renewal. Its renewing and exfoliating properties improve the texture of the skin, reducing imperfections, marks and lines of expression, as well as improving facial tone, acting on spots and scars to achieve a more uniform, beautiful and luminous skin tone. This mild formula has enriched with natural oils like jojoba oil, coconut oil and natural herbal extracts, berries, fruits and hyaluronic acid to provide a deep hydration, nutrition and protect the skin. This serum is rich in vitamins E and C and contains a large dose of moringa extract to soften and enhance the natural protective functions of the skin. Its complex formula contributes to the renewal, protection, moisturization and purification of the skin.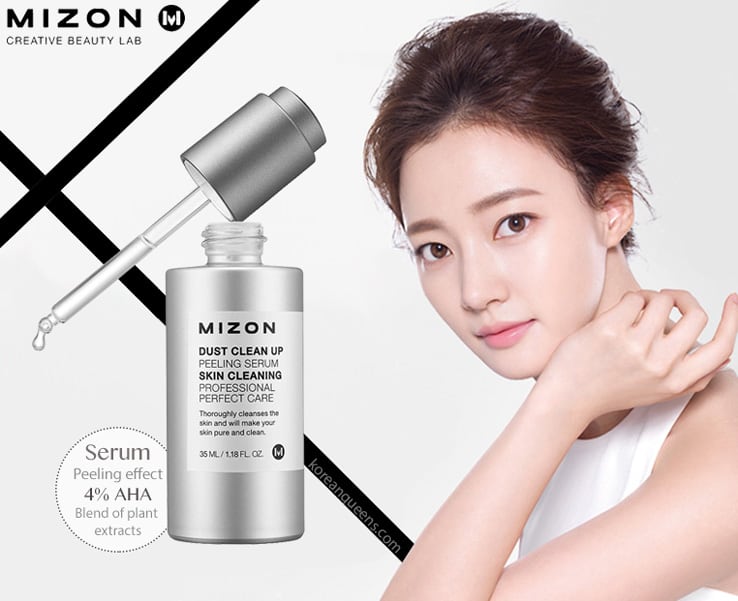 - Benefits: Removes skin dead cells, Exfoliates, Peeling effect, Smoothes, Softens, Cleans, Brightens

- How to use: Release an appropriate amount after toner and gently apply over face, avoiding the eye area, once a day. It is good to use the back of the cotton pad you used for the toner to gently wipe off your skin with it.
- Tips:
* It is recommended that you use this produce once a day in the evening.
* As it contains AHA (Glycolic acid) the newly generated skin may be too weak for UV rays.
* For healthy skin protection, always use sunscreen in the last step of skincare in the morning.
Find more products in the same category: