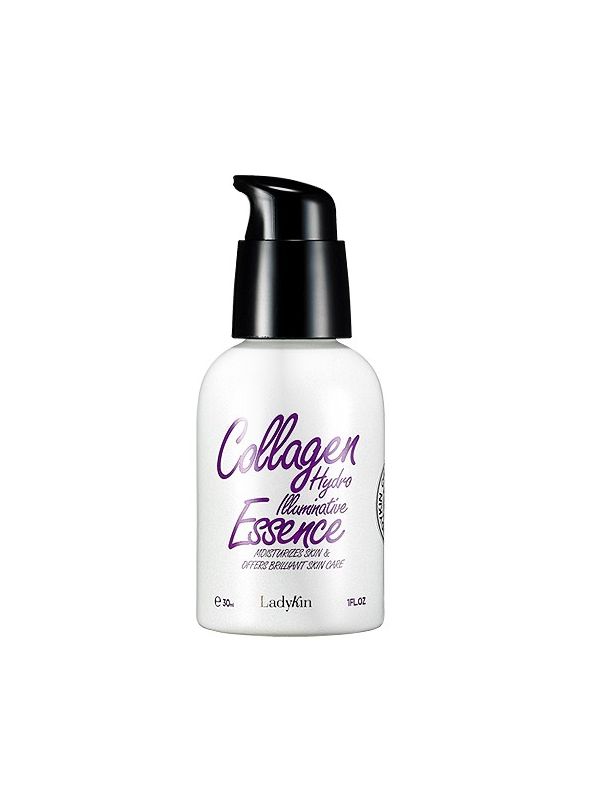 Product added to your favorites list
Add this product to my list of favorites.
Collagen Hydro illuminative Essence

· Facial Essence
· Moisturizes and illuminates skin
· Collagen & Hyaluronic acid
· Size: 30ml
You collect 19 Queen Points +info
LadyKin Collagen Hydro Illuminative Essence is a facial essence to moisturizers skin and offers brilliant skin care. This concentrated essence provides hydration and illuminates skin. It provides moisture to the skin and assures the level of hydration your skin needs. Its two main ingredients, collagen and hyaluronic acid, act together as potent moisturizing and anti-aging agents, helping to reduce the appearance of wrinkles, signs of expression and skin's flacided. Enriched with wine, which provides a large amount of polyphenols whose antioxidant activity is the most potent of the plant world. Polyphenols neutralize the action of free radicals which cause skin aging, and increase cell renewal. Its formula is able to fill in the intracellular space, helping to smooth fine lines, restoring elasticity and firming the skin.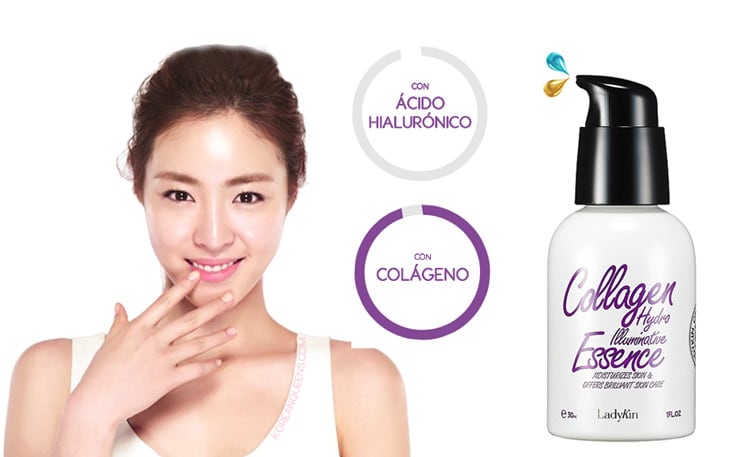 This essence brightens dull skin tone effectively by containing Niacinamide ingredient and helps to provide transparent and clean skin by supplying abundant moisture and nutrition. Contains Ginseng callus ingredient that is the plant stem cell culture extract helps to provide vital and resilient skin. Also Collagen Hydro Illuminative skin essence contains a Bamboo leaf extract which is a patent-registered substance by Ladykin and suppresses skin damage caused by UV and has a whitening effect.

This skincare line is Free-paraben, Free-synthetic colors and Free-mineral oil.
- Benefits: Moisturizes, Brightens, Revitalizes, Soothes, Firms, Anti-Aging, Irritant free formula
- How to Use: Before applying emulsion, apply proper amount on the skin. Gently pat till absorbed.
Find more products in the same category: