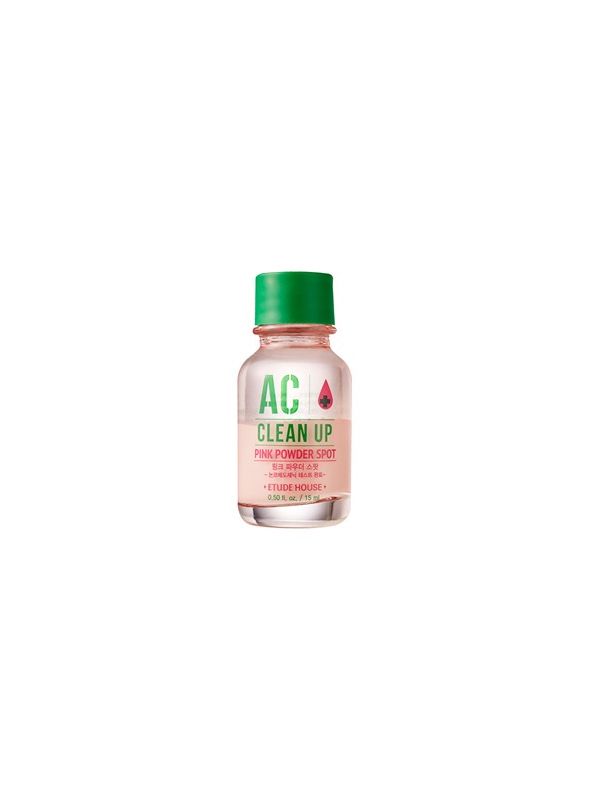 Product added to your favorites list
Add this product to my list of favorites.
AC Clean Up Pink Powder Spot

· Spot treatment solution
· Solution for acne
· Removes redness & swelling
· Pink Powder Spot 15ml
Order it now and receive it on martes*
You collect 18 Queen Points +info

Etude House AC Clean Up Pink Powder Spot is a spot treatment solution for acne which help reduce and improve the appearance of spot without irritating your skin. Contains 100% cypress water instead of purified water and it is formulated with Salicylic Acid to deliver trouble care. Also contains Retinispora, Chaga Mushroom and Houttuynia with Pink calamine that reduces itchiness for an antibacterial effect. Pink Powder alleviates trouble swelling on contact to minimize damage in the night. 7 FREE formula: Animal ingredients, mineral oil, Polyacryamide, Imidazolidinyl Urea, Triethanolamine, Tar color, Synthetic perfum. Non-artificial color, Non-comedogenic.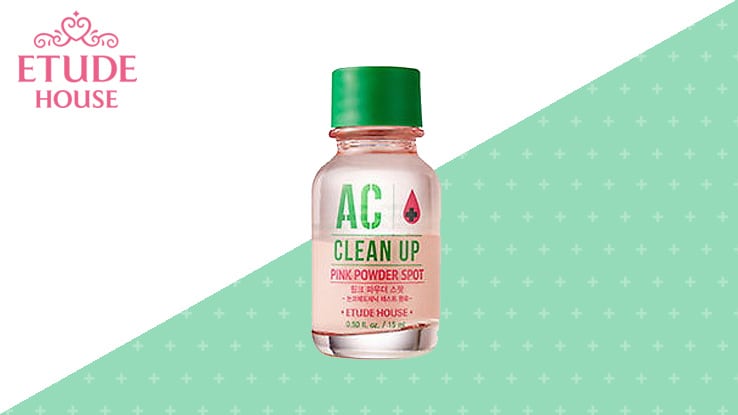 - Benefits: Trouble care, Spot care, Reduces Acne, Prevents Acne, Effective
- How to Apply AC Clean Up Pink Powder Spot: Do not shake bottle. After washing face at night, last step of skin care, allow powder to settle at the bottom. Perpendicularly dip cotton swab into bottle to draw powder form bottle. Use swab to dab trouble spots and acne with swab tip to coat with powder.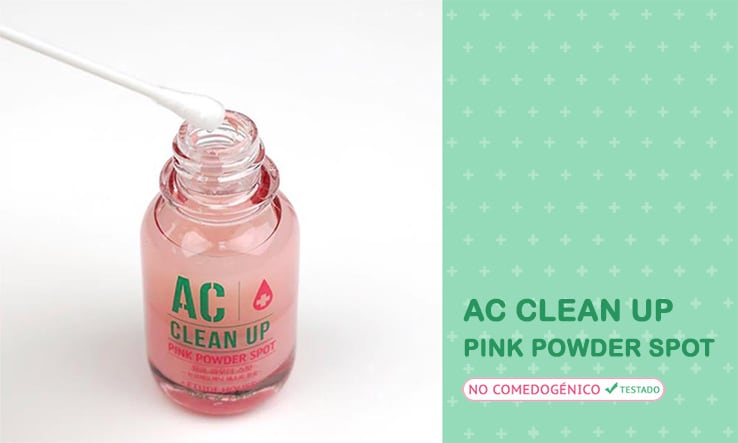 Find more products in the same category: