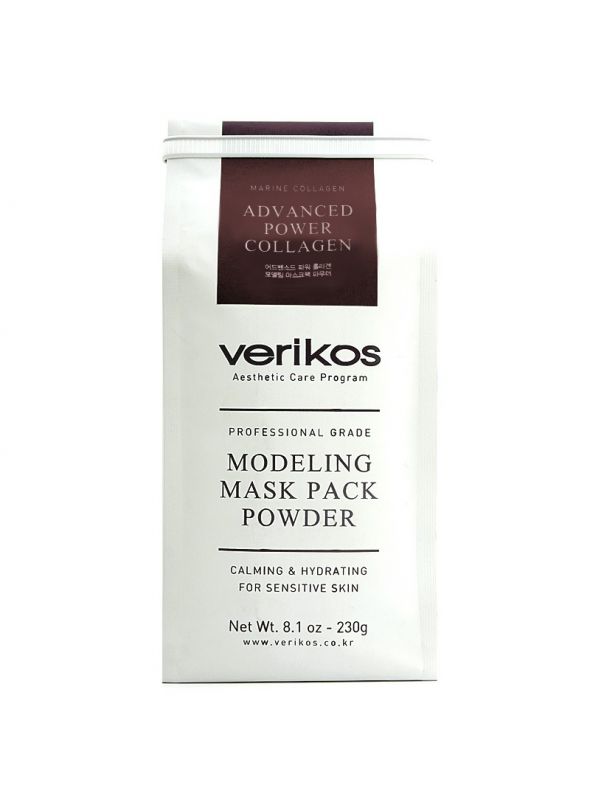 Product added to your favorites list
Add this product to my list of favorites.
Advanced Power Collagen Modeling Pack

· Modeling pack
· Anti-wrinkle, maintain elasticity and moisture
· Diatomite and Collagen
· Size: 500ml
Order it now and receive it on martes*
You collect 10 Queen Points +info
Verikos Advanced Power Collagen Modeling Mask Pack Powder is used for special massage pack at spa or esthetic shop by beautician normally but you can try this at your home very easy and low cost by yourself. You will feel how smooth and moisture your skin after modeling pack. This is especially for elastic skin modeling pack with high quality collagen extract.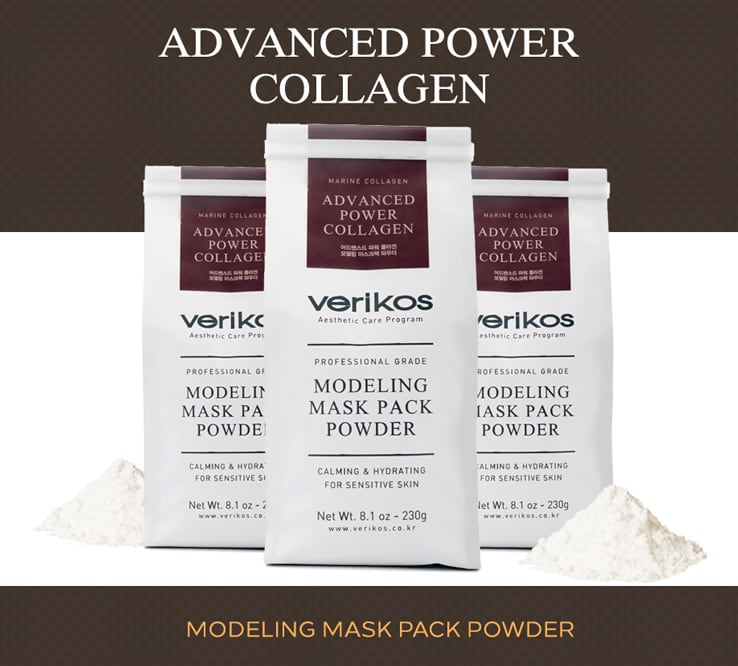 Containing high quality collagen extract that prevents effectively the oxidation of the skin, skin sagging, skin droop and aging skin. Has a regeneration effect for damaged skin by aging effects and helps to maintain skin elasticity. The active ingredients in moisturizing and rich nutrition improves cell regeneration, maintain skin elasticity, shine, and moisture. Through anti-oxidation, to remove active oxygen and strengthens skin to inhibit allergic reaction. Diatomite as active ingredient and other ingredients like lotus flower, fennel fruit and mentha intensively moisturize, calm the skin quickly, give skin flexibility and elasticity. Prevent water evaporation on the surface of the skin, skin nutrition, skin soothing effects are improved. Also the charcoal contained removes contaminants, sebum, and impurities of your skin effectively.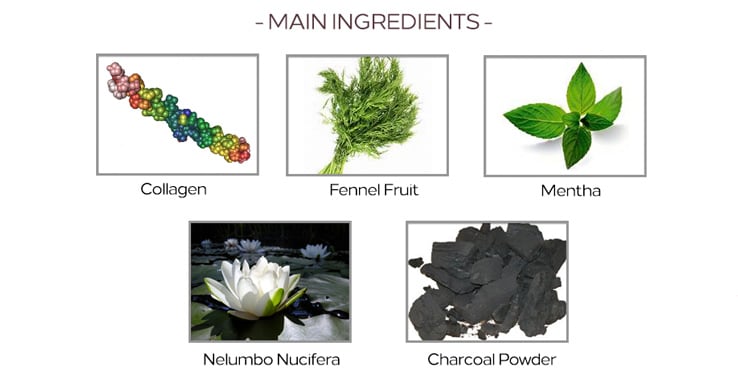 - How to do modeling pack:
1. Put modeling pack and water to the rubber ball and the portion should be modeling pack : water = 1 : 0.8. For example, one cup(50ml) of modeling pack with 40ml of water or white active solution is fine.
2. Mix it with spatula fast not to make it lump or chunk within 1~2mins because if you take long time to mix it, it can be harden.
3. Apply it to your face with spatula in the order of check, forehead, chin and other area thickly.
4. Tear off the modeling pack which is hardened like rubber in 15~20mins. Much easier if you tear if off from chin to upside.

- Tips!
1. Better to apply thick properly because it is much easier to tear it off and more more moisturizing effect.
2. Before applying modeling pack, much better effect if you apply essence or ampoule on the face for high effectiveness.
3. After tearing it off, rinse face off with water or wipe face out with soft sponge. Don't use soap or foam cleansing.
Find more products in the same category: