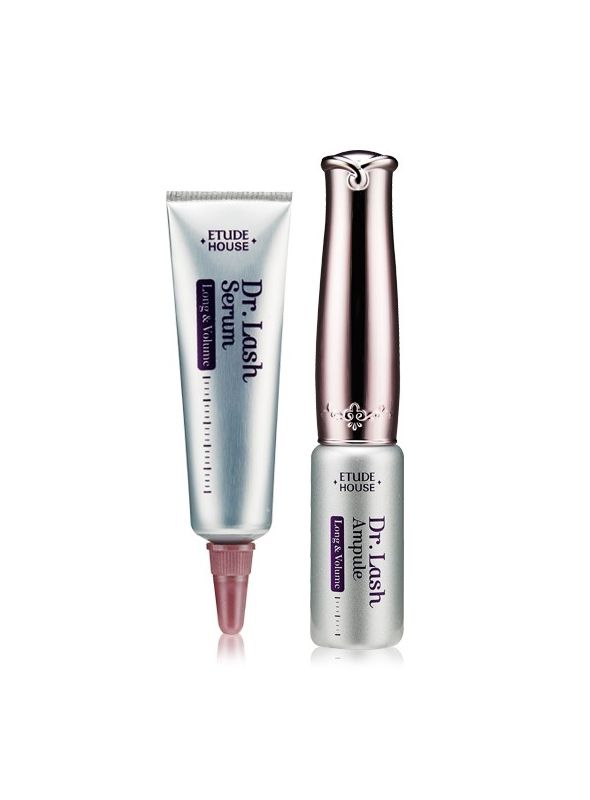 Display all pictures
Product added to your favorites list
Add this product to my list of favorites.
Dr. Lash Ampule

. Treatment for eyelashes
· Two-step lash strengthening system
· Long and voluminous Eyelashes
· Size: 6ml y 8ml
Order it before 13:00 and receive it on viernes*
You collect 27 Queen Points +info
Etude House Dr. Lash Ampule is a concentrated gel formulated with Dr. Lash Complex, highly enriched nutritional ingredients with natural herbs and vitamins, to strengthen and nourish eyelashes for healthy and voluminous look. A two-step lash strengthening system provides 24-hour lash care and protection. The overnight treatment nourishes lashes, transforming weak and limp lashes into thick and healthy fringes with continued use. Daytime lash moisturizer and eye serum in one coats lashes with panthenol, defending lashes from sun and stress. In 8 weeks, experience fuller & thicker lashes and renewed health. It's an ophthalmologist product tested. Paraben Free, Pigment Free and Artificial Fragrances Free to reduce the risk of irritation.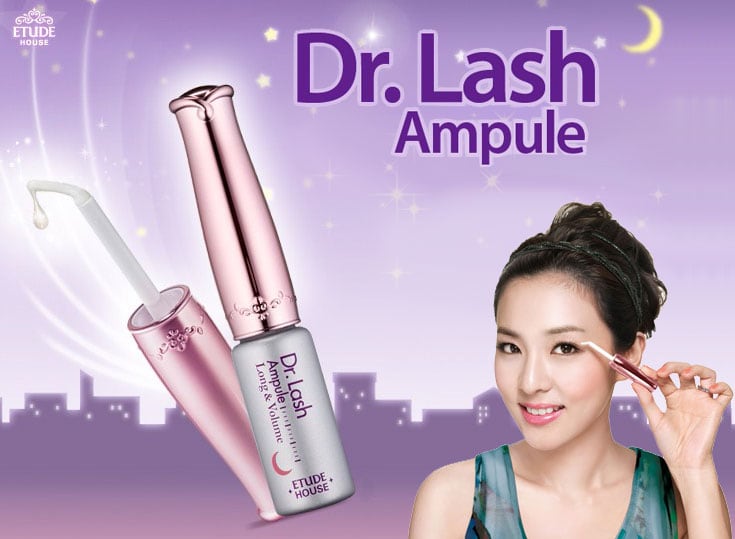 Main ingredients:
- Biota seeds extracts to protect and strengthen lash at root.
- Panthenol (Vitamin B5) to nourish and recover the damaged eyelashes to get its glow back.
- Black bean extracts is an essential element for healthy eyelashes contain argenin and cysteine.
- Ginseng extract powerful Anti-Oxidants to strengthen lash at root.
- Aloe Vera extract to nourish and condition eyelashes.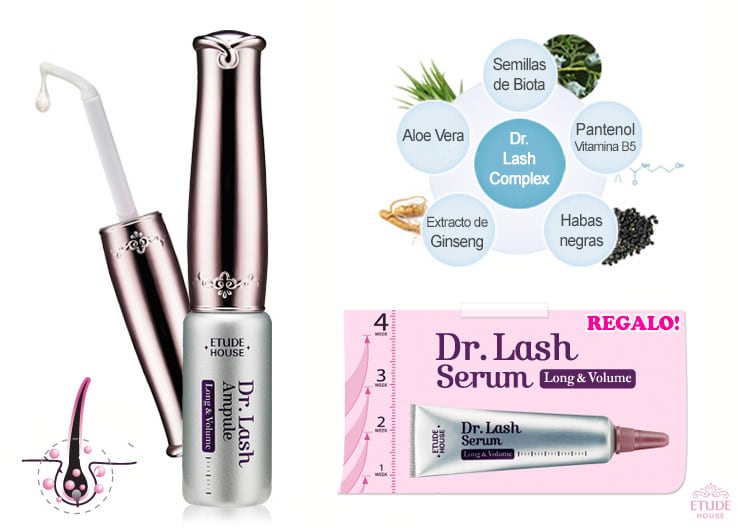 - Benefits: Strengthens, Nourishes, Volumizes, Renews, Improves

- How to Apply:
Ampule: Apply Dr. Lash Ampule along the clean lash line at night.
Serum: During morning and night skincare ritual, massage gently around eye area.

Find more products in the same category: