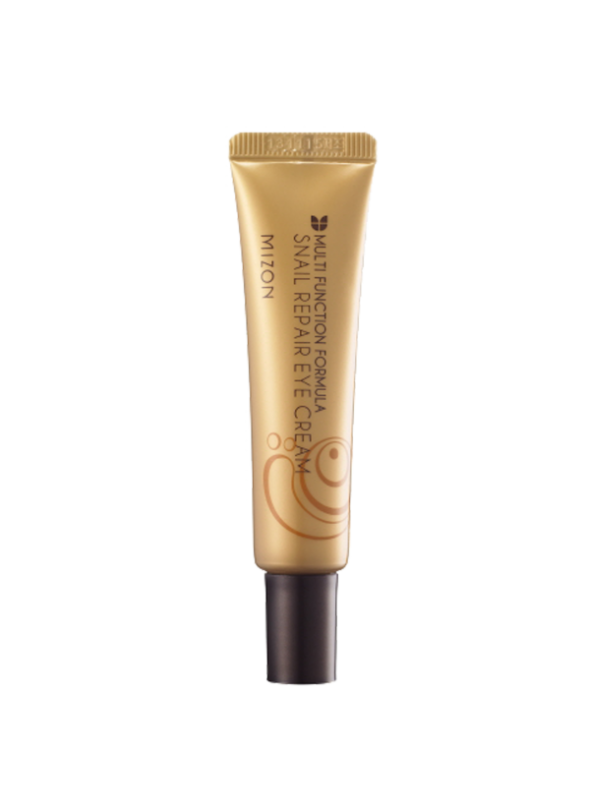 Product added to your favorites list
Add this product to my list of favorites.
Snail Repair Eye Cream (Tube)

· Eye Cream
· 80% Snail extract & EGF
· Anti-wrinkles & Anti dark circle
· Tube type
· Size: 15ml
Order it before 13:00 and receive it on jueves*
You collect 14 Queen Points +info
Mizon Multi Function Formula Snail Repair Eye Cream uses a combination of innovative and natural ingredients to improve fine lines around the eyes and brighten tone. E.G.F. or Epidermal Growth Factor is one of the cell components which starts decreasing from age 25. Snail repair eye cream containing E.G.F. helps sensitive skin around eyes, especially prone to wrinkles. Is used with 80% snail slime extract to stimulate cell production, which increases collagen, elasticity, helps skin regeneration and heals damaged skin. Snail slime extract also has an amazing rejuvenating property that reverses the darkening of skin, niacinamide helps to solve dark circle problems by controlling melanin formation making eyes appear more youthful and radiant. Adenosin and peptide are effective for skin firming. No artificial colours, fragrance or paraben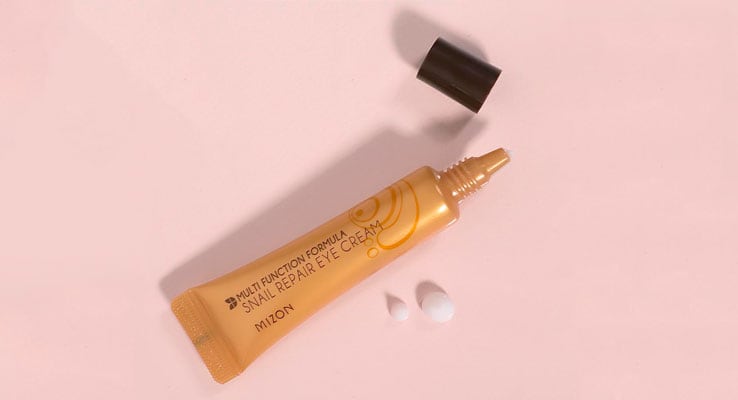 - Benefits: Firms, Reduces Fine Lines, Brightens, Moisturizes
- How to use: Dab a small amount around eyes until absorbed.

Find more products in the same category: