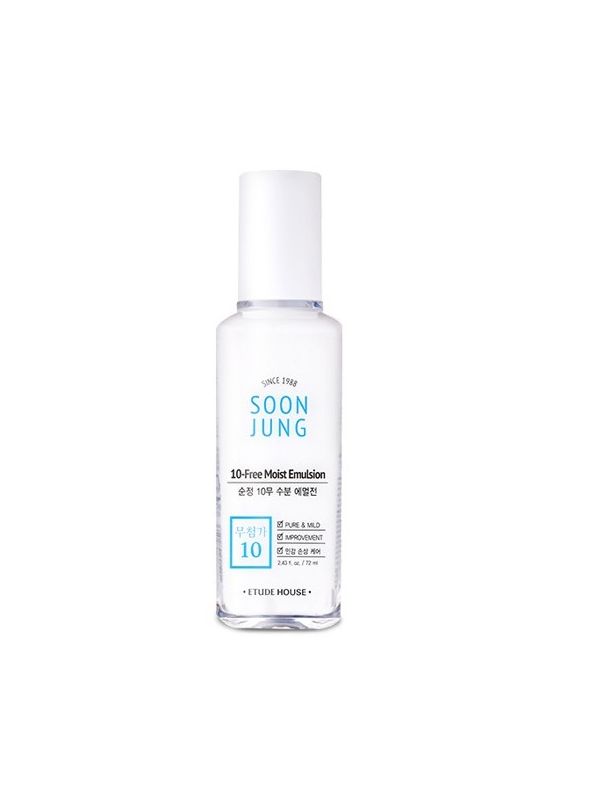 Product added to your favorites list
Add this product to my list of favorites.
Soon Jung 10 Free Moist Emulsion

· Emulsion
· Mild formula with Low pH
· Specially for sensitive skin
· Size: 72ml
Order it before 13:00 and receive it on martes*
You collect 11 Queen Points +info
Etude House Soon Jung 10 Free Moist Emulsion is a lightweight moisturizer uses 93% naturally derived ingredients to suit even the most sensitive of skin. Low-irritant moisturizing, relaxing emulsion delivers moisture fast to skin. With mild formula this emulsion will moisture and bring your skin back to health.
SoonJung's formula it's hypoallergenic and has sightly acidic pH condition as natural baby skin, that gives a healthy way of getting skin care without irritation. Alkaline skin condition makes protective film on your skin weak, exposing skin to external stress like dryness more easily. If you have sensitive skin, then take care with slightly acidic products to relieve your skin. It contains natural ingredients and it's made of EWG Green Level Ingredients.
Contains skin-calming ingredients which heals damaged & irritated skin:
- PANTHENOL: Is a skin-benefitting compound closely related to Vitamin B5, prevents protective film on skin & delivers deep hydration.
- MADECASSOSIDE: Derived from Centella asiatica, repairs skin damage & irritated skin.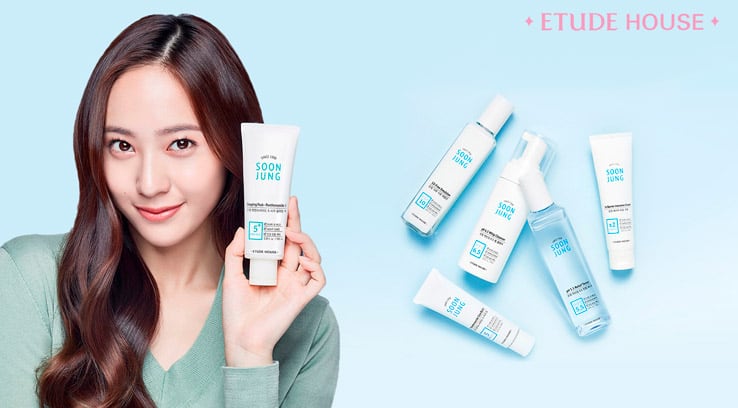 MILD & SAFE FORMULA
Hypoallergenic Tested - Completed the patch test to measure the degree of skin irritation.
Non-comedogenic Tested - Completed non-comedogenic test which proves not to make acne worse.
Safe for Sensitive skin - Completed the experiment with 20s adults who have extremely sensitive skin condition.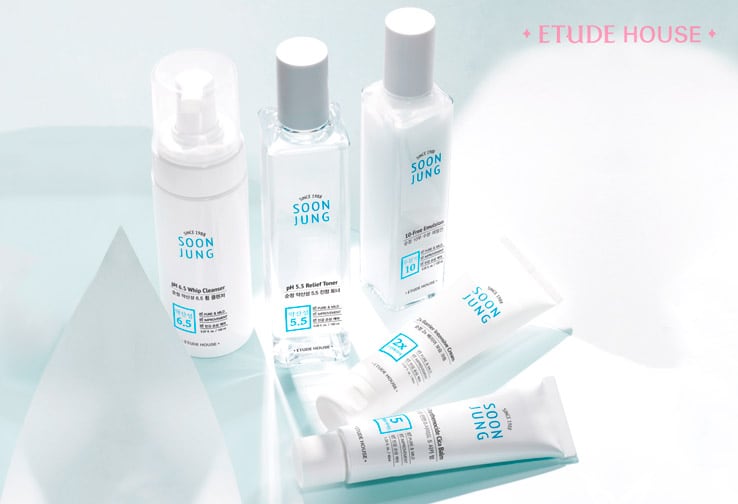 93% Natural Ingredients & 10 Toxic Ingredients Free: Animal-derived ingredients, mineral oil, pigments, synthetic perfume, polyacrylamide, silicon, imidazolidinyl urea, triethanolamide, PEG surfactant, paraben.

- How to use: After cleansing, toning and using treatment products, dispense the emulsion into the palm of the hand. Smooth or pat over skin, until fully absorbed.
Find more products in the same category: