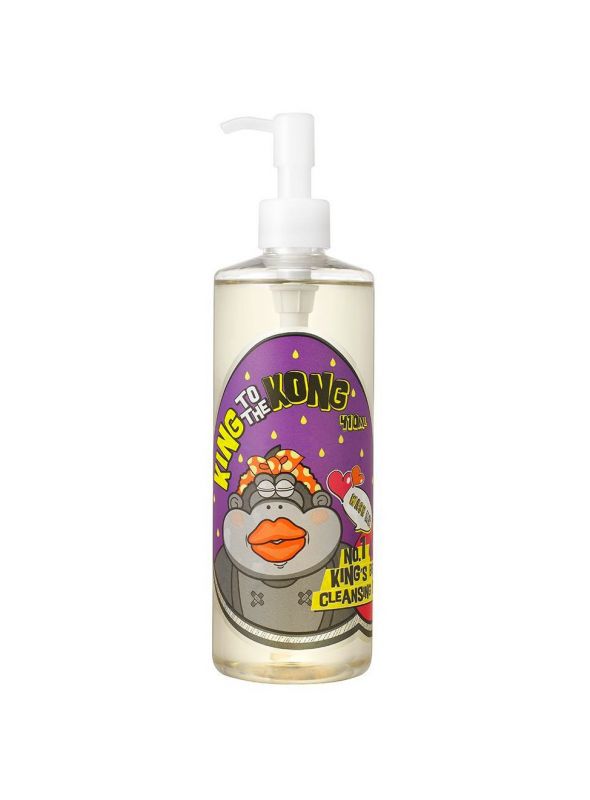 Product added to your favorites list
Add this product to my list of favorites.
No.1 King's Berry Cleansing Oil

· Cleansing Oil
· Black chokeberries & natural oils
· Removes makeup & skin waste
· Size: 410ml
Order it before 13:00 and receive it on lunes*
You collect 35 Queen Points +info
Mizon No.1 King's Berry Cleansing Oil is a jumbo-sized cleansing oil, powered by black chokeberries (or king's berries), loaded with vitamins, phyto-nutrients and antioxidants with more anthocyanin than grapes, and more catechins and tannins than green tea. This powerful cleansing oil works hard to dissolve all traces of makeup, dirt and impurities whilst promoting your healthiest complexion possible. This chokeberry-infused cleansing oil helps cleanse pores while hydrating skin to leave it soft and moisturized. In addition to the chokeberry, an essential oil blend of olive, jojoba, sunflower and lavender come together to leave skin feeling softer and more supple than ever. Powerful antioxidants help protect the skin from environmental factors and boost elasticity. Plus, garlic bulb extract acts to combat acne-causing bacteria for a clearer, less congested complexion. And if that wasn't enough, it's formulated free of artificial colors, fragrances, parabens, benzophenone, and alcohol.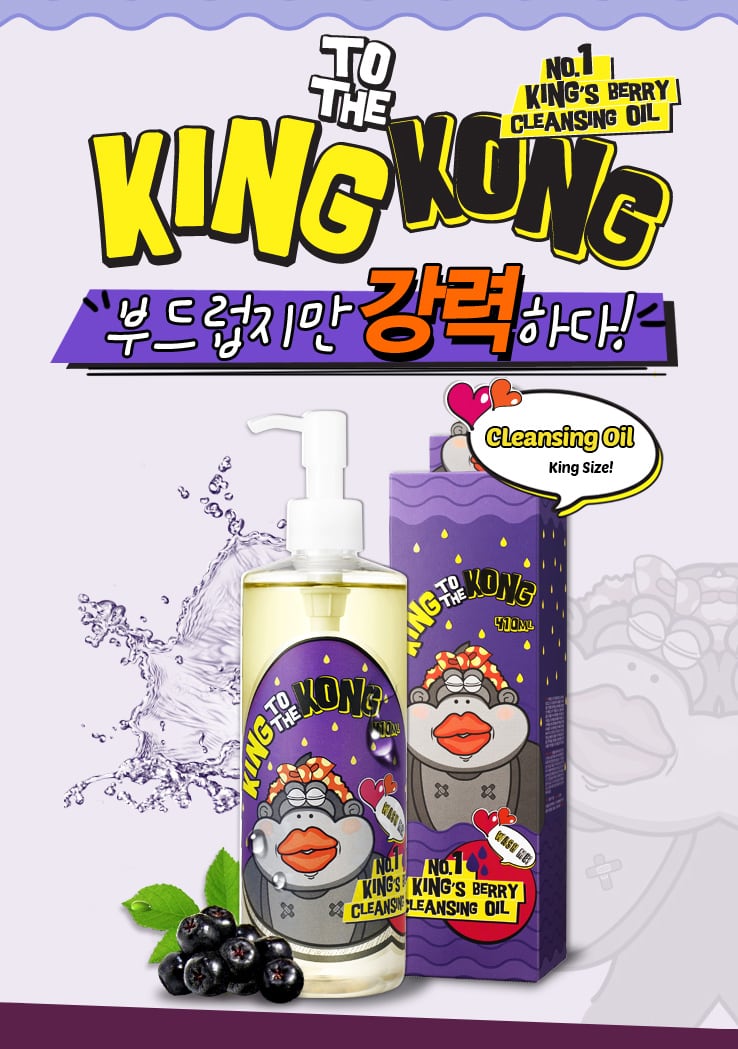 - How to Apply: Dispense a pump into clean, dry hands and massage into dry face and neck. Concentrate on your T-zone and areas with blackhead concerns and finish by cleansing away eye and lip color. You'll notice that the oil will emulsify and turn a milky white color as you add water and rinse away the oil. Follow with a water-based cleanser to remove any residual product.

Find more products in the same category: