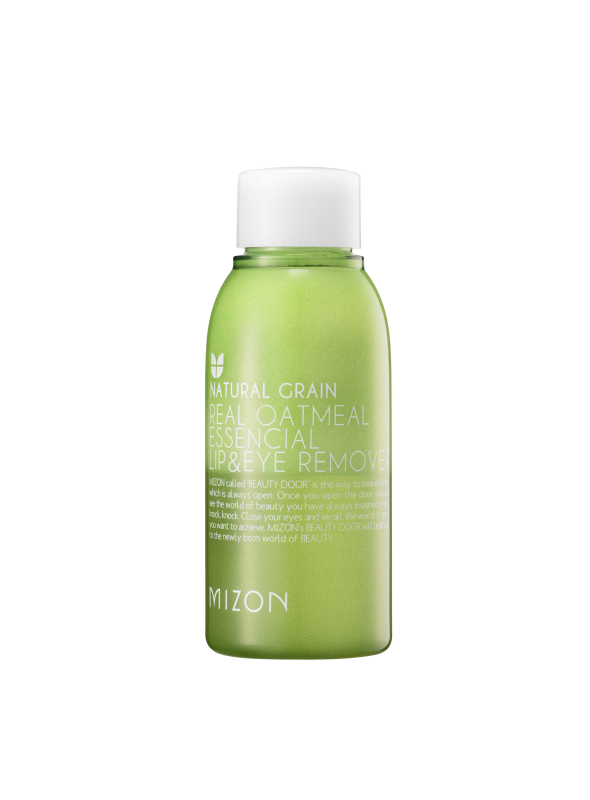 Display all pictures
Product added to your favorites list
Add this product to my list of favorites.
Real Oatmeal Essential Lip&Eye Remover

· Makeup remover for Lips & Eyes
· Moisture and Nutrition Supply
· Removes waterproof makeup
· Size: 100ml
Order it before 13:00 and receive it on lunes*
You collect 18 Queen Points +info
Mizon Real Oatmeal Essential Lip&Eye Remover is a hyper-allergenic Cleansing for Sensitive Eye Skin. Skin around eyes, which is the thinnest over the whole face, is far more sensitive than any other parts. You should treat the part delicately to maintain it healthy. Emulsion-and-oil type differentiates the upper layer and supplies sufficient amount of moisture. Oil in lower-layer cleanse off the skin completely and gently. Oatmeal has profound vitamin and mineral and provides moisture deep into the skin. Protein in oatmeal builds solid skin protection film not to lose moisture. Skin around eyes and lips which can be easily damaged by makeup will stay moisturized. Various vegetable extracts such as oatmeal, olive oil, and hedera helix supply sufficient amount of nutrition to vitalize exhausted skin around eyes and lips. Oatmeal, papaya, gypsophila paniculata extract absorb dead skin and waste instantly to cleanse water-proof- cosmetics, eye shadows, lip gloss, and thick point makeup completely. No need for rubber for cleansing and minimizing pressure on delicate skin. Gypsophila Paniculata, and cacao tree extract add elasticity on skin around eyes and lips.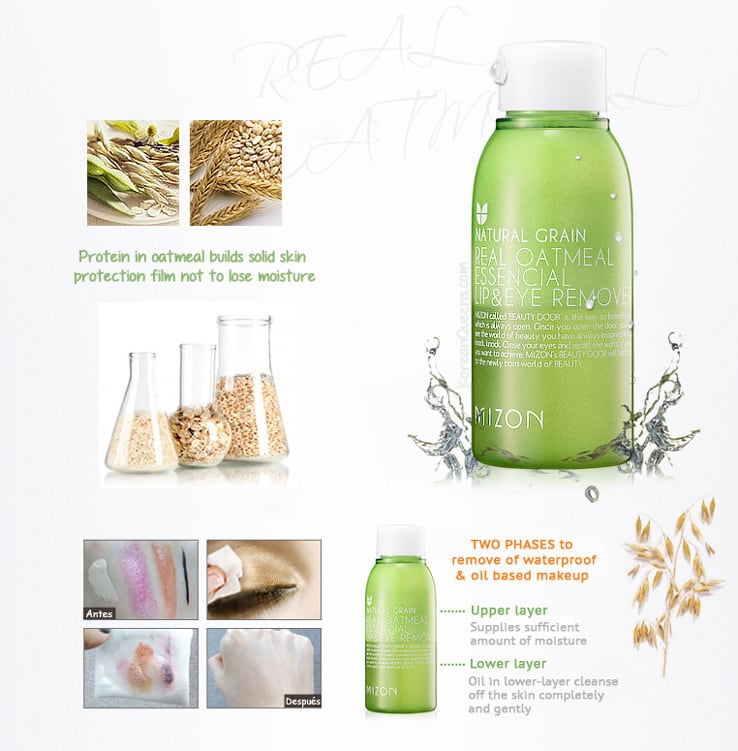 - Benefits: Removes Makeup, Great for sensitive skin, Hypoallergenic, Moisturizing, Firming

- How to use: Shake enough for oil and emulsion layer getting mixed well. Wet cotton pads put them on eyes and lips for 20 to 30 sec. then rinse off smoothly.
Find more products in the same category: