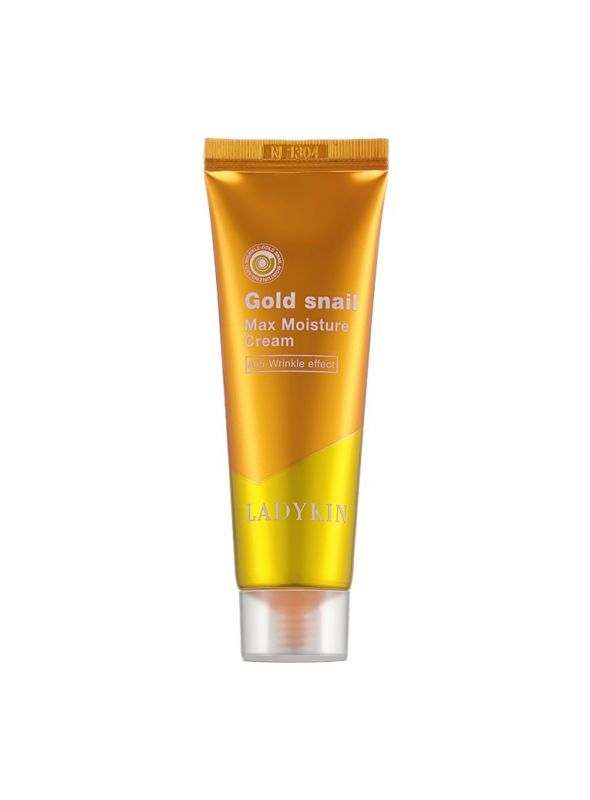 Product added to your favorites list
Add this product to my list of favorites.
Gold Snail Max Moisture Cream

· Facial moisturizer
· Gold & Snail
· Rapairs, Balance, Anti-age
· Size: 50ml
Order it before 13:00 and receive it on jueves*
You collect 12 Queen Points +info
Ladykin Gold Snail Max Moisture Cream is an amazing moisturizer with gold and snail. Its active ingredient of gold activates skin rythem while snail secretion filtrate provide elasticity and moisture to skin.
Enjoy a double moisturizing! Micro molecular hyaluronic acid provides moisture to skin inside first and bizwax hydrates and protects skin
surface one more time.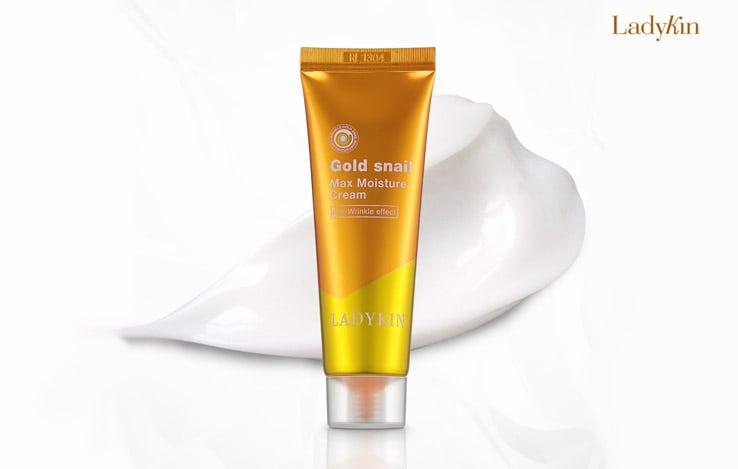 The MAX moisture complex of nature originated moisture ingredient fills moisture into skin cells, forms moisture shield on skin surface, keeps skin moist all day long. Strengthens moisture shield!
This cream give a effective lifting care! It contains anti aging functional ingredients like adenosin and snail secretion filtrate that make skin elastic and resilient.
- How to use: At the stage of using cream, take a proper amount, apply it along skin texture, and tap lightly for absorbing.
Find more products in the same category: