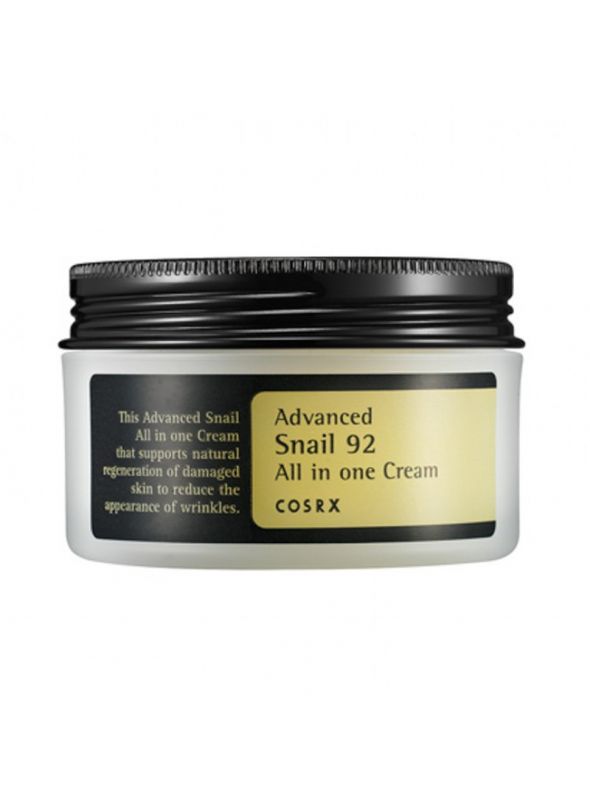 Product added to your favorites list
Add this product to my list of favorites.
Advanced Snail 92 All In One Cream

· Cream
· Repairs, Hydrates & Heals
· 92% Snail Extract
· Size: 100gr
Order it before 13:00 and receive it on martes*
You collect 26 Queen Points +info
Cosrx Advanced Snail 92 All In One Cream is formulated with 92% Snail Secretion Filtrate (Mucin), this cream helps naturally create the appealing glow of healthy skin. This all-natural jelly cream is a very nourishing and moisturizing cream that endows energy and beauty to the skin with its 92% pure snail secretion filtrate, gathered from living Korean snail.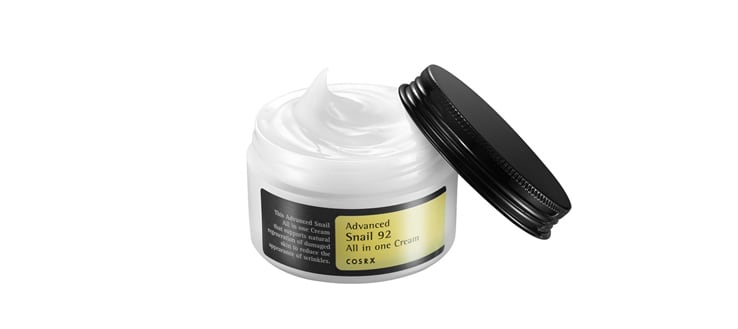 The cream is safe for usage on the skin, consisting of excellent skin-activation components that treat irritated skin and improve uneven skin tone. Has soothing, healing and calming properties. Gentle enough for all skin types, including sensitive, oily, and acne-prone skin.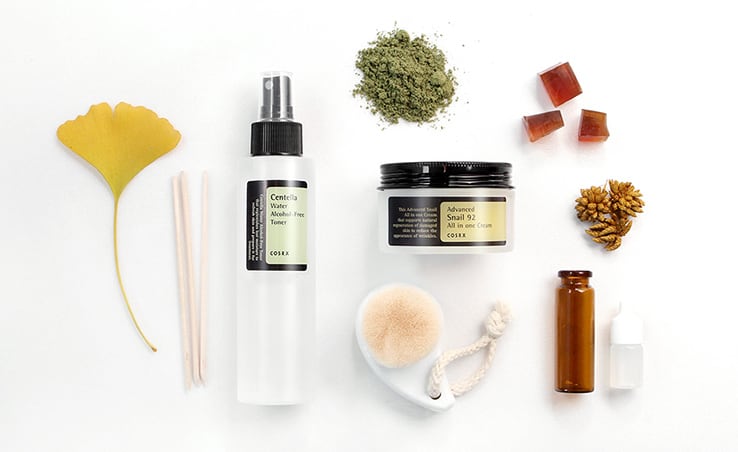 - How to use: Gently apply a proper amount of the cream to face, avoiding the eye and mouth area, after cleansing and toning. Tap the area where the cream was applied gently in order for it to be absorbed along the skin texture.
Find more products in the same category: