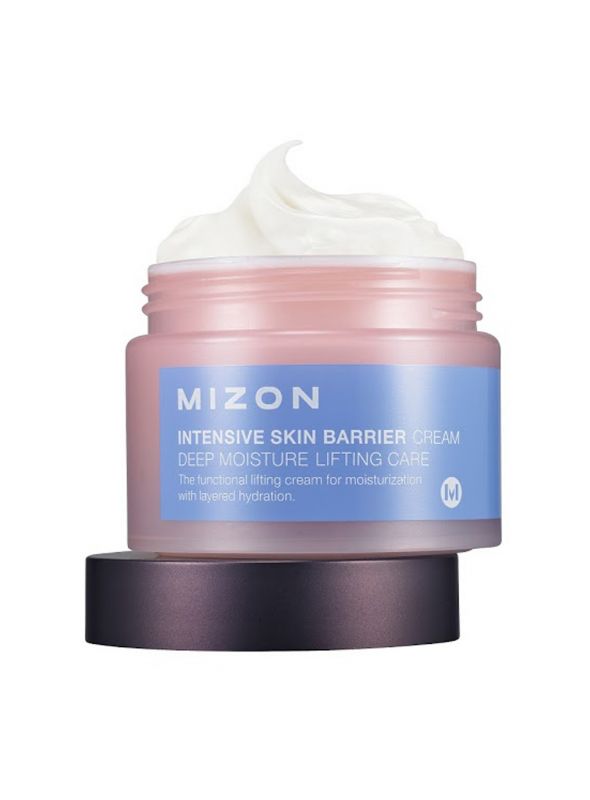 Product added to your favorites list
Add this product to my list of favorites.
Intensive Skin Barrier Cream

· Intensive lifting moisture cream
· Moisturized & soft skin
· Hyaluronic acid & Ceramides
· Size: 50ml
Order it before 13:00 and receive it on miércoles*
You collect 28 Queen Points +info
Mizon Intensive Skin Barrier Cream this cream is great for those looking to help with signs of aging. As we age, skin starts to lose elasticity and dry out. This cream provides full moisture with its two moisture layering maintaining in and outside of skin, it revitalizes skin condition after cleansing. This cream contains hyaluronic acid for fast hydration which is easily absorbed into skin and ceramide to help block moisture evaporation so that the hydration stays put inside your skin. It'll pack an extra punch of moisture for drier skin types and help fight the signs of aging and dehydration. Great for sensitive skin and mature skin.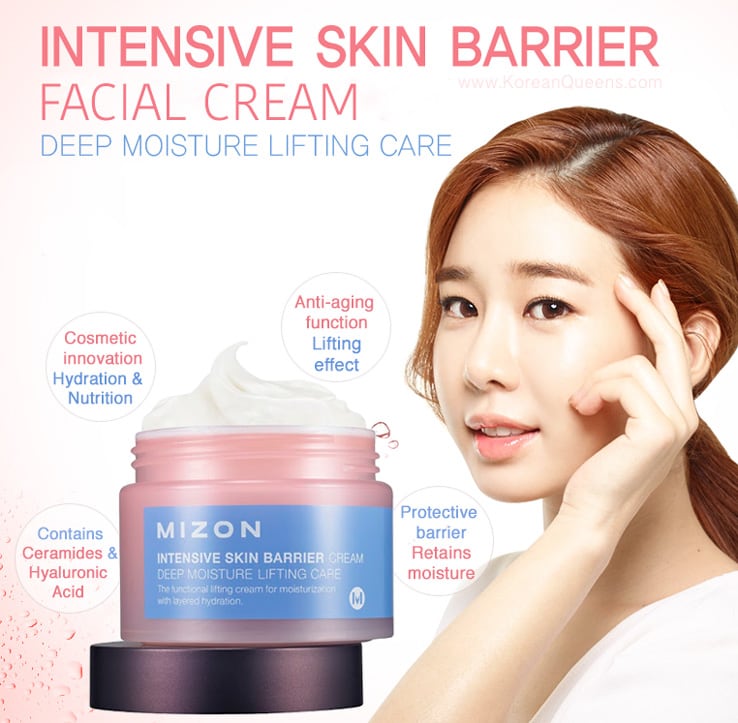 - How to use: At the last step of basic skin care, apply an appropriate amount all over the face. Tapping lightly to help absorption.
Find more products in the same category: