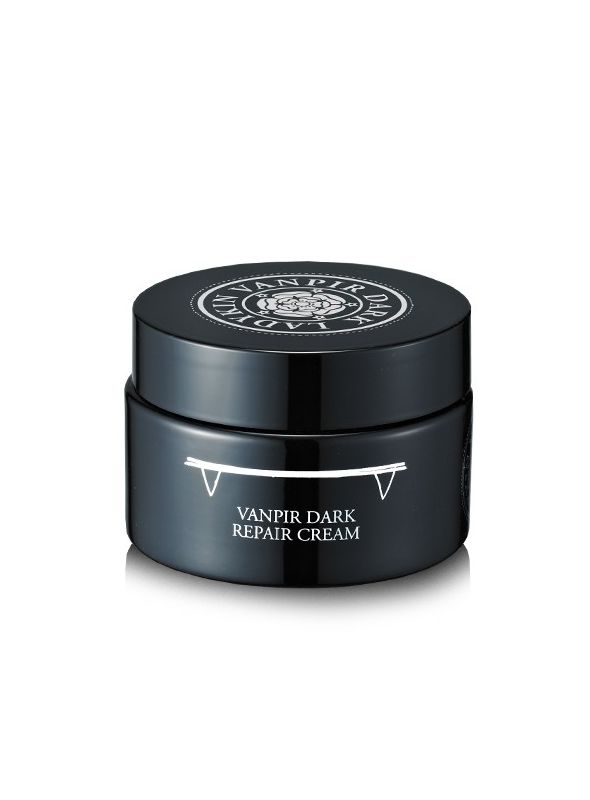 Display all pictures
Product added to your favorites list
Add this product to my list of favorites.
Vanpir Dark Repair Cream

· Multi benefits cream
· Whitening & Anti Wrinkle Care
· Croton Lechleriresin Extract
· Size: 50 ml
Order it before 13:00 and receive it on martes*
You collect 24 Queen Points +info
LadyKin Vanpir Dark Repair Cream has been especially designed to suit all skin types. Its formula stimulates skins metabolism. This cream easily absorbs into skin to give moisture and suppleness without being greasy. Helps to reduce wrinkles, freckles, and blemishes and remove fine lines. Also clearing facial spots, it whitens skin and contracts expanded pores. Improves the skin condition, supplies the faint skin deep protection and makes the skin recover brilliant and moisturizing. Gives you velvety softness and youthful appearance.
Croton Lechleriresin Extraxt? The Secret of red vanpir cream, Miracle of a drop!
Offer tear of the nature gained from Amazon, to the skin! Dragon blood resine extract is hemolysis tree that grows in Ecuador, Peru the amazon area. When the tree get cut or damaged, Red color resin comes out as if it spills blood. Dragon blood resin Extract is effective in calming, relieving skin stress and skin irritation, restoring skin and prevents skin damage as well.
Centella Asiatica Extract? Centella Asiatica Extract is excellent in skin calming. Centella Asiatica is a plat that grows in Madagascar island area, or Indian Ocean, it is effective in preventing skin damage. Centella Asiatica Extract calms down the skin and relieve skin stress and irritation.

8 VANPIR DARK REPAIR CREAM'S effects that have the vampire characteristics
1. Whitening & Anti Wrinkle Care
2. Improvement of fine wrinkles & Skin Elasticity
3. Prevention and Protection from the skin damage
4. Including Croton Lechleriresin Extract that grow in Amazon
5. Improving the dark skin tone
6. Including Damask Rose Water and Green Tea Water
7. Plentiful moisture & nutrition
8. Exclude the five harmful elements for skin: Paraben free, artificial dyes free, mineral oil free, benzophenone free, animal originated ingredient free, talc free

- Benefits: Anti-Wrinkle, Firms skin, Increases Elasticity, Repairing, Rejuvenates, Soothes, Moisturizes, Brightens, Whitens and Irritant free formula.
- How to Use: Apply an appropriate amount all over face, pat lightly to help absorption.
Find more products in the same category: