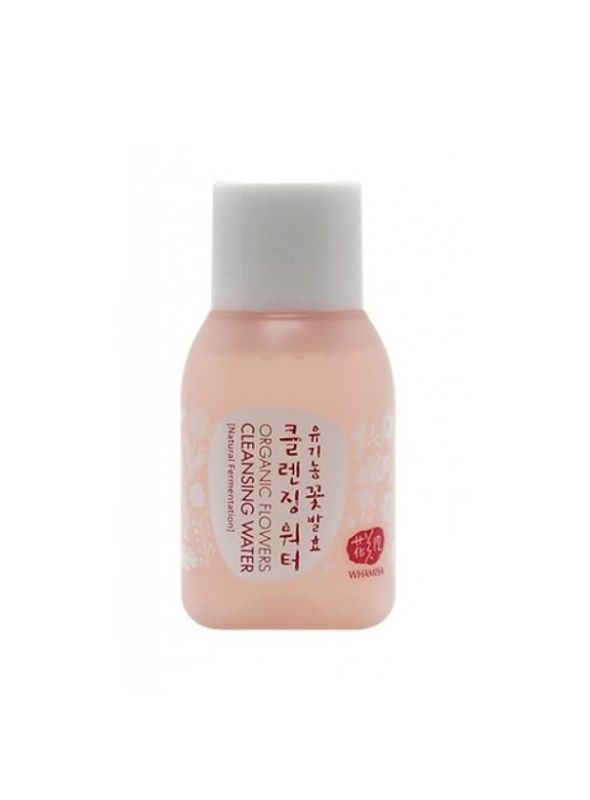 Product added to your favorites list
Add this product to my list of favorites.
Organic Flowers Cleansing Water Mini

· Cleansing Water
· Pure Natural Ingredients
· Natural Fermented. Waterless
· Travel Size: 20 ml
Order it now and receive it on martes*
You collect 4 Queen Points +info

Whamisa Organic Flowers Cleansing Water is made of pure natural and organic ingredients. This soft cleansing water is a sodium lauryl/ laureth sulfate-free botanical water cleansing that gently yet effectively removes impurities and deep cleanses skin, leaving it refreshed and balanced. It has uniquely texture, there is no purified water, only botanic extracts are used. It contains natural fermented organic flowers and organic aloe maculate leaf extract water (instead of using filtered water) to give soft and mild cleansing. It makes the skin softer and tighter.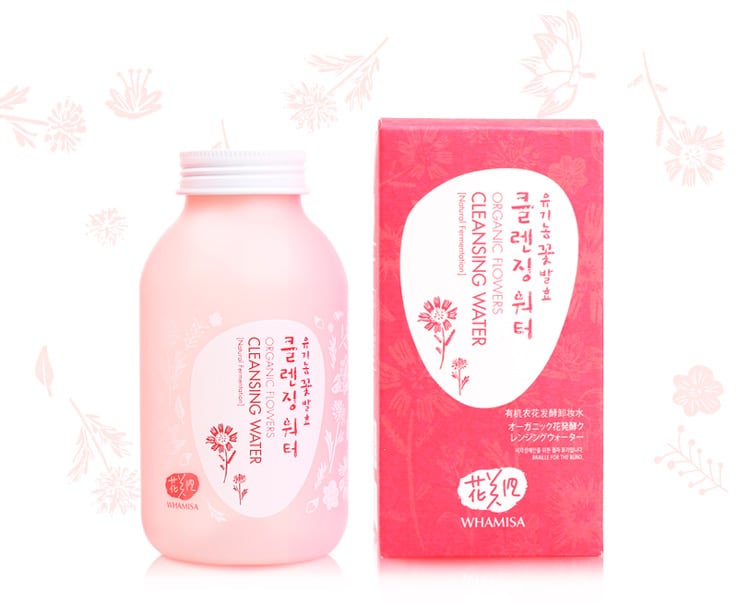 Natural fermentation process is used to distill and preserve the potency of select natural ingredients. This fermentation process minimizes destroying nutrients and divides nutrients into small particles which give fast and deep absorbing into your skin with deep moisturizing. This SLS-free cleansing water is formulated with a blend of botanicals that deep cleanses skin and declogs pores. Also it helps moisture balancing, it does not dry the skin and leaves it soft and hydrated after cleansing.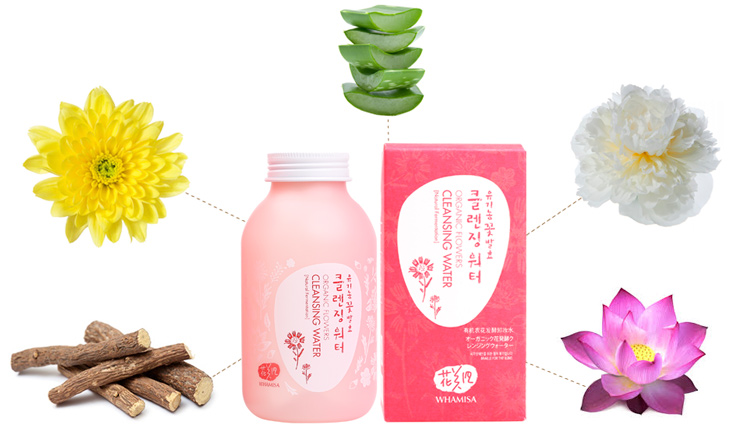 WHAT ARE FERMENTED INGREDIENTS? AND WHY THEY ARE SO BENEFICIAL FOR YOUR SKIN?
During the fermentation process, ingredients are slowly processed over a period of several weeks in a controlled, oxygen-free environment. This not only preserves the ingredients, but allows for harmful bacteria to be removed, and the ingredients break down into smaller, nutrient-dense constituents, which also allows desirable by-products such as amino acids and peptides to emerge. This means that essential nutrients, minerals and actives can be more easily absorbed deep into the skin and used to hydrate, nourish and repair, producing optimum results. The end result is a preserved, concentrated, more nourishing version of the original ingredient.

There's also scientific evidences that some lactobacillus ferments help treat and prevent acne and rosacea due to a combination of the protective, the anti-inflammatory and the antibacterial effect produced by lactobacillus.
- How to use: Soak a cotton pad with Cleansing Water and sweep it gently across the face in an outward motion. For make up remover hold a soaked cotton pad to areas in need of point makeup removal for 15-20 seconds to dissolve and sweep it away. Follow with regular skincare or a foaming cleanser for a more thorough cleanse.
- INGREDIENTS: *Aloe Maculata Leaf Extract(74.15%), Diglycerin, Glycerin, Caprylyl/Capryl Glucoside, Alcohol, *Lactobacillus/Chrysanthemum Sinense Flower Ferment Filtrate(0.05%), *Lactobacillus/Nelumbo Nucifera Flower Ferment Filtrate(0.05%), *Lactobacillus/Taraxacum Officinale (Dandelion) Rhizome/Root Ferment Filtrate(0.05%), *Lactobacillus/Aloe Maculata Leaf/Molasses Ferment Filtrate(0.05%), Sodium Hyaluronate, Betaine, Beta-Glucan, Mannitol, Levulinic Acid, Sodium Levulinate, ***Scutellaria Baicalensis Root Extract, ***Paeonia Suffruticosa Root Extract, ***Glycyrrhiza Glabra (Licorice) Root Extract, Rosmarinus Officinalis (Rosemary) Leaf Oil, Aniba Rosaeodora (Rosewood) Wood Oil, Citrus Aurantium Bergamia (Bergamot) Fruit Oil.
(*Certified Organically Grown ***Natural Preservative / Bergamot Oil Bergaptene Free)

Find more products in the same category: