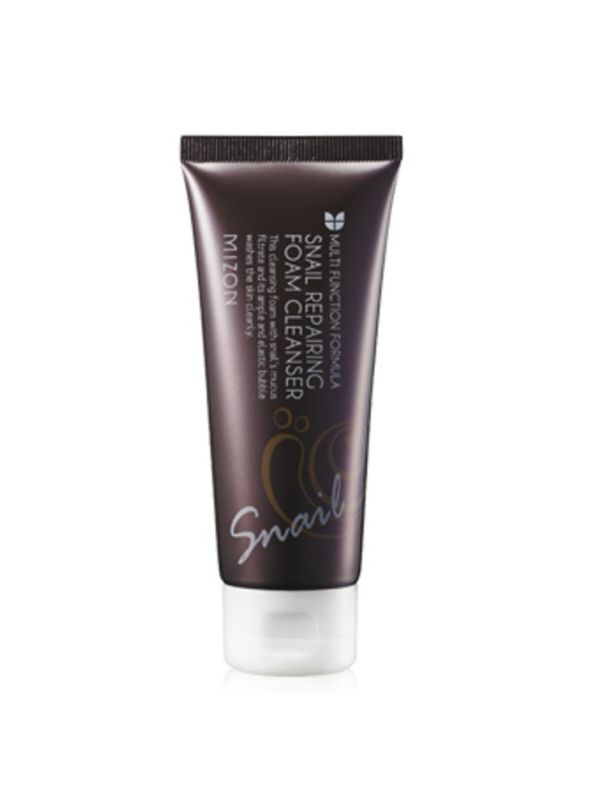 Product added to your favorites list
Add this product to my list of favorites.
Snail Repairing Foam Cleanser

· Cleansing Foam
· Natural Extracts & Snail Secretion
· Regenerates, Purifies, Balances & Softens
· Size: 60 ml
Order it before 13:00 and receive it on miércoles*
You collect 11 Queen Points +info
Mizon Snail Repairing Foam Cleanser a foaming cleanser that deep cleans but with a gentle, skin rejuvenating formula. Contains filtered snail mucous to form firm dense bubbles for smooth cleansing and revitalization. Snail secretion filtrate is rich in protein and glycolic acid to help reduce the appearance of wrinkles while helping to boost skin's firmness and elasticity. Powerful cleansing capacity for pore care and exfoliation, completely and refreshingly removes excessively secreted sebum and dead skin cells, and purifies pores. The sticky, stringy texture gets into all the nooks and crannies of your face to pick up any and all dirt that might be hiding from your eyebrow hairs to the creases by your nose.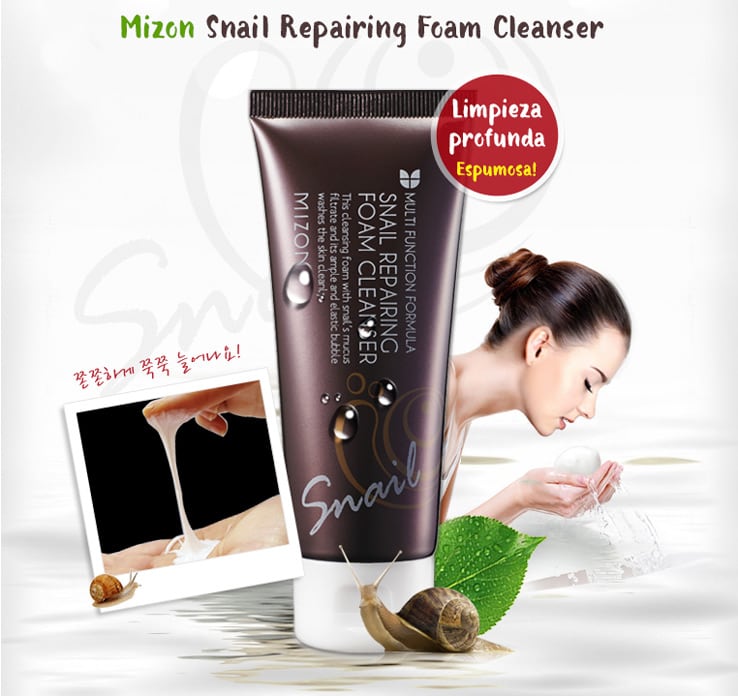 Natural plant-based cleansers gently cleanses your skin, while plant-based soothing complex leaves your sensitive skin smooth and supple. Leaves your skin filled with moisture and supple after cleansing, protects your skin's oil-moisture barrier while cleansing and leaves you feeling hydrated after cleansing.

- How to use: When cleansing, release an appropriate amount to work up into a rich lather and use clean fingers to gently massage over face, avoiding the eye area. Circle to the forehead and to the contours to massage and rinse off with lukewarm water. This is definitely a great product to use with a gentle facial brush or sponge to get extra suds.
Find more products in the same category: