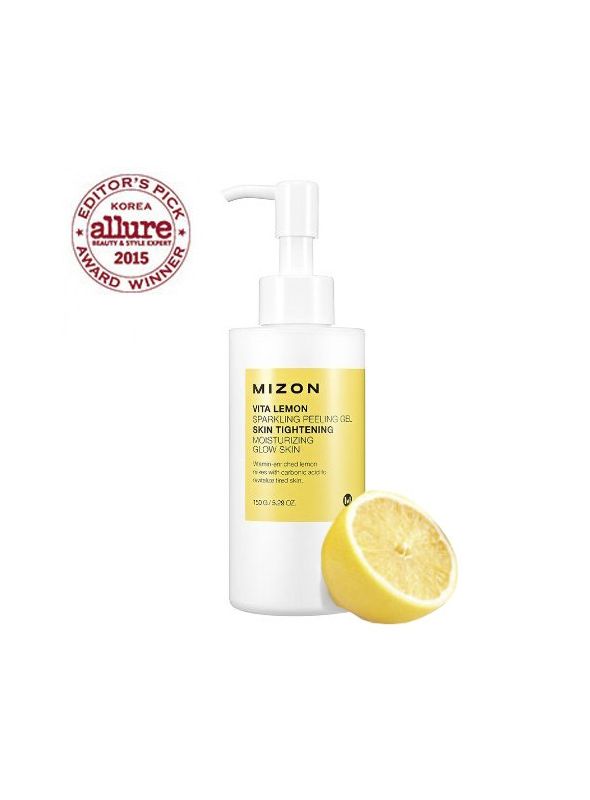 Product added to your favorites list
Add this product to my list of favorites.
Vita Lemon Sparkling Peeling Gel

· Peeling Gel
· Allure Beauty Award Winner
· Tightening, Moisturizing & Glow Skin
· Size: 150g
Order it before 13:00 and receive it on jueves*
You collect 23 Queen Points +info

Mizon Vita Lemon Sparkling Peeling Gel is a great exfoliating treatment peel which unclogs the pores and sweeps away dead skin cells. Eliminates impurities and decongests clogged pores for a youthful, more radiant complexion and works effectively for skin tightening, moisturizing and glow skin.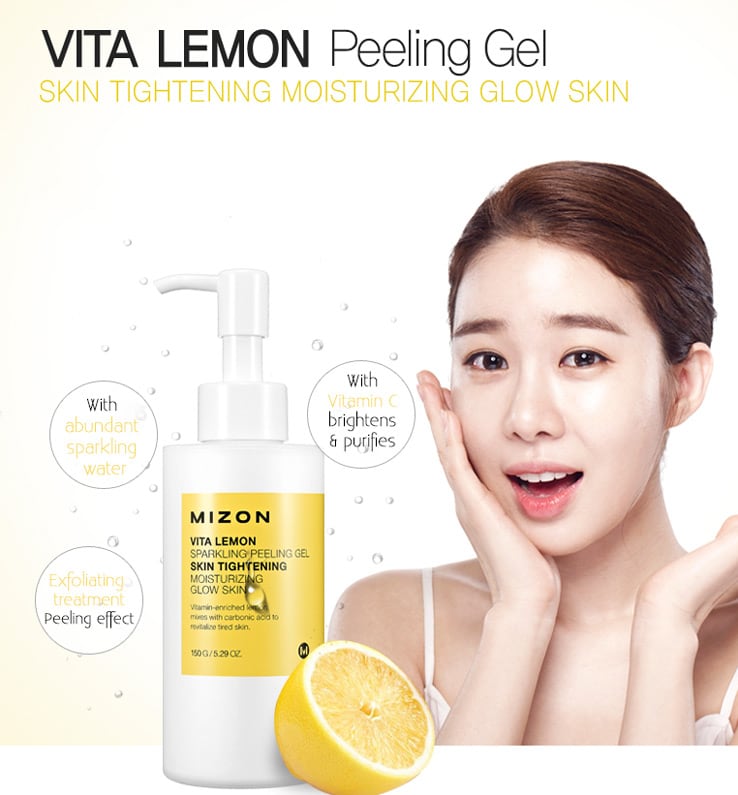 Sloughs away dead skin cells, dirt, and sebum; purifies with mineral-abundant French sparkling water; hydrates, revives, and brightens skin with lemon peel oil, lemon extract, lotus flower extract, green tea extract, apple extract and papaya fruit juice. Also soothes with aloe vera leaf extract and leaves skin soft, smooth, and radiant. Winner of Korea Allure magazine's top award for vitality and results.

- How to use: Apply a generous amount onto clean dry skin. Gently massage in a circular motion to roll for 1~2 minutes, lift and sweep away dead skin cells. Rinse well with water.
* TIP: Use 1 to 2 times a week depending on skin sensitivity.

VITA-LEMON-PEELING_GEL-funcion-EN
Find more products in the same category: