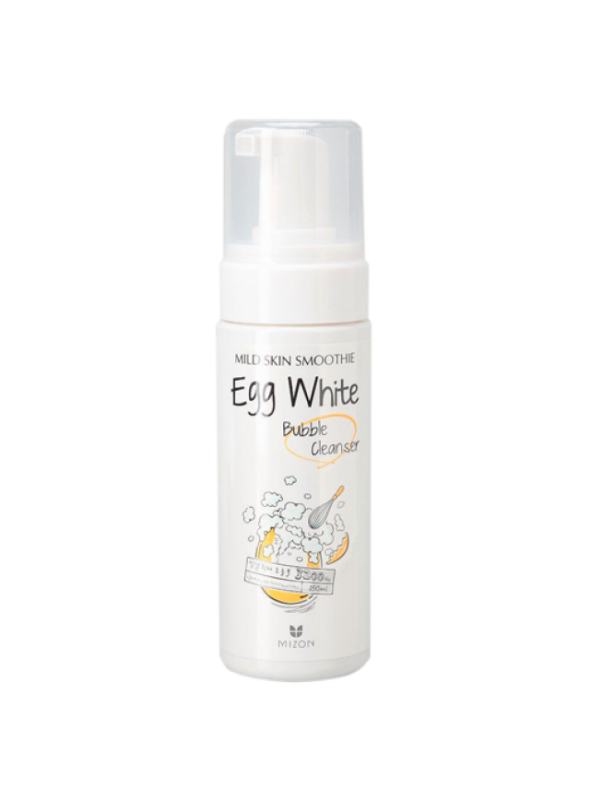 Product added to your favorites list
Add this product to my list of favorites.
Egg White Bubble Cleanser

· Facial Foam Cleansing
· Cleanses and Tightens Pores
· White of egg extract
· Size: 150ml
Order it before 13:00 and receive it on viernes*
You collect 21 Queen Points +info
Mizon Mild Skin Smoothie Egg White Bubble Cleanser is a creamy foam with whites of eggs extract (3,200mg) will gently deep clean inside your pore and turn it into smooth, soft, egg-like skin. This cleanser effectively cleanses wastes and impurities, controls sebum, moisturizes, and tightens pores in one step. Papaya fruit, root of common gypsophila, Bilberry root/leaf, Sugar cane, Saccharum, Orange, Lemon Extract will remove the dead skin cell gently and recover the skin's turn over back to normal. Automatically produces whipped cream-like bubble, rich, soft and bubbly foam with just a touch of pump. Reducing the work of making the foam from whites of eggs. Hyaluronic Acid, with the power of drawing moisture, maintains your skin hydrated after washing. Hypoallergenic formula: provocative elements to skin; paraben, artificial color, benzophenone, ethanol is excluded. It is designed to cleanse mildly without any irritation even for sensitive skin. Don't let those stubborn pores make an appearance on your face a day longer, simply wash them off!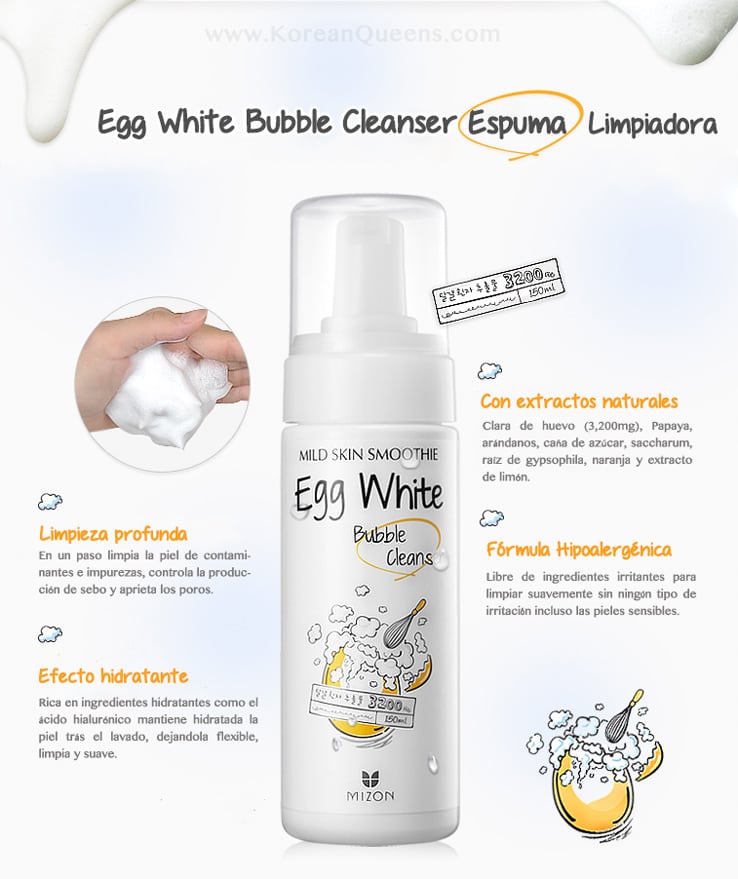 Benefits: Cleanses, Tightens Pores, Oil Control, Moisturizes
How to use: Pump 3~4times and massage thoroughly. Rinse it off with warm water and finish up with cold water.
Find more products in the same category: