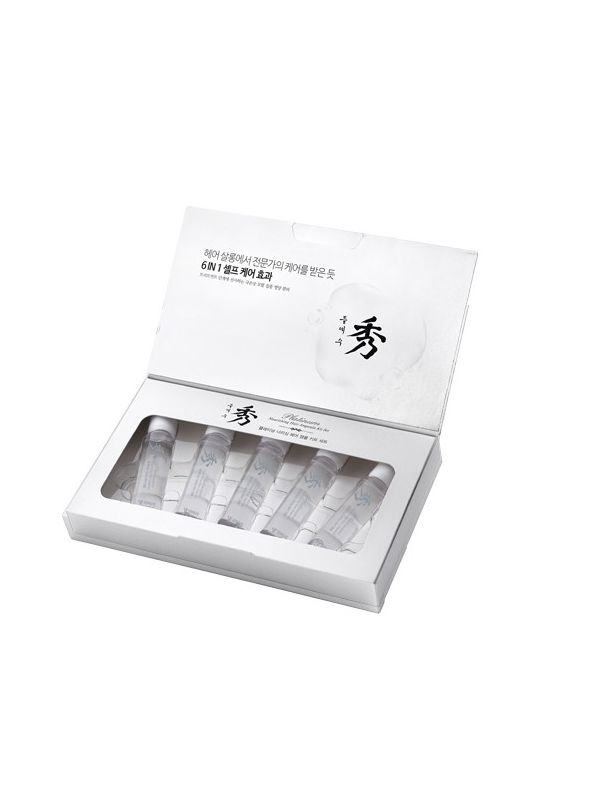 Display all pictures
Product added to your favorites list
Add this product to my list of favorites.
Dlae Soo Platinum Nourishing Hair Ampoule Kit SET

· Nutritive Hair Ampoules
· Natural proteins, collagen and keratin
· Repair, Nutrition, Softness, Brightness
· Size: 12ml * 5 ampoules
Order it now and receive it on martes*
You collect 14 Queen Points +info
DAENG GI MEO RI Dlae Soo Platinum Nourishing Hair Ampoule Kit SET this concentrated treatment contains a lot of active extracts of oriental herbs to nourish, repair and restructure the hair, keeping it healthy, soft and shiny.
A rich combination of different natural proteins, such as keratin, hydrolyzed soy protein, collagen, silk protein and wheat germ protein renew, give strength to the hair and restore its luminosity. They effectively provide resistance, soften and facilitate combed & untangled. Proteins reinforce weakened and brittle fiber, provide hydration, shine and give elasticity. They help restructure the hair fiber from the inside out. Curly and wavy hair will get more defined, hydrated, silky and shiny curls. While the straight hair will look without frizz, hydrated, without weighing, very soft and very bright.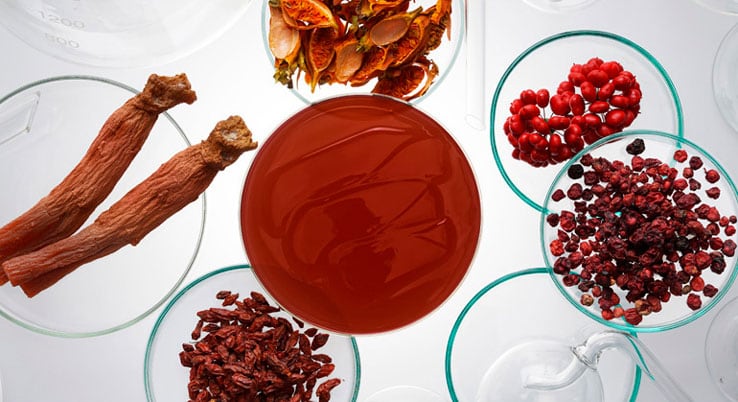 Does your hair need proteins? Let's find out!
You may be wondering if this treatment is right for you, maybe you have never heard of hair proteins and you are wondering if your hair needs proteins. It's time to check it out!
Despite moisturizing your hair in depth still not improving? You may need to use proteins. Here we tell you in which cases they are indicated:
- Brittle hair, break easily when combed
- Hair damaged by discoloration, straightening, permanents, heat and abuse of irons and tongs
- Weak or thin hair
- Hair with low capillary elasticity. They break easily by stretching them.
- Hair with gummy texture when it's wet
- Need for capillary thickening, either due to damage named above or due to thinning of the hair strand due to age
- Your hair waves and curls are not maintained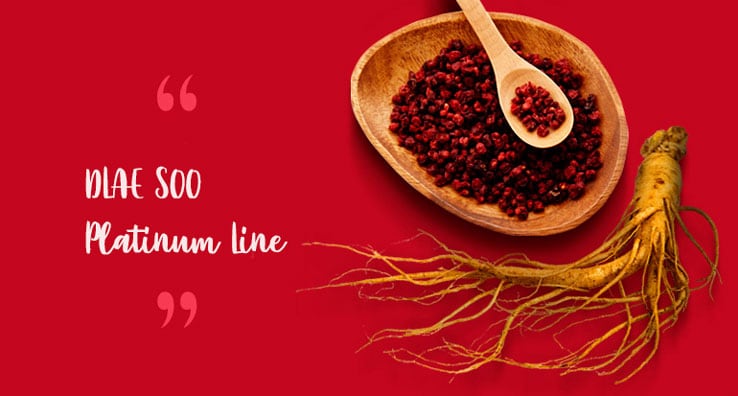 It completely treats and brings a lot of shine and, above all, it makes damaged hair look much healthier and more flexible. It heals dry hair from the root and makes the cuticle smooth. Disciplines the fiber of the hair, facilitating its maneuverability and styling, as well as reducing frizz and regaining its elasticity.
- How to use: Slightly remove water from hair after shampooing and take moderate amount on palm and apply on hair focusing mainly on places needing care. Let stand some minutes and rinse thoroughly with warm water.
Find more products in the same category: