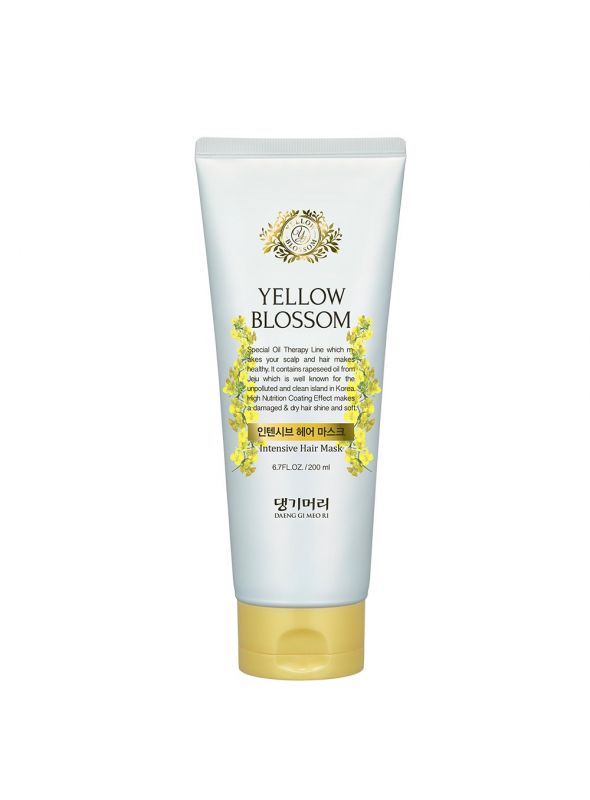 Product added to your favorites list
Add this product to my list of favorites.
Yellow Blossom Intensive Hair Mask

· Hair Mask
· Oriental Herbs & Jeju Rapeseed Oil
· Repair, Moisture & Shine
· Size: 200ml
Order it before 13:00 and receive it on lunes*
You collect 8 Queen Points +info
DAENG GI MEO RI Yellow Blossom Intensive Hair Mask with Jeju rapeseed oil, full of the condensed nutrients of the rapeseed flower, provides all the nutrients needed to transform dry and lifeless hair into smooth and shiny hair. Make hair texture smooth and soft and provides deep nutrition as well as helps to repair the hair fibre from the inside. Eliminates frizz and seals up split ends.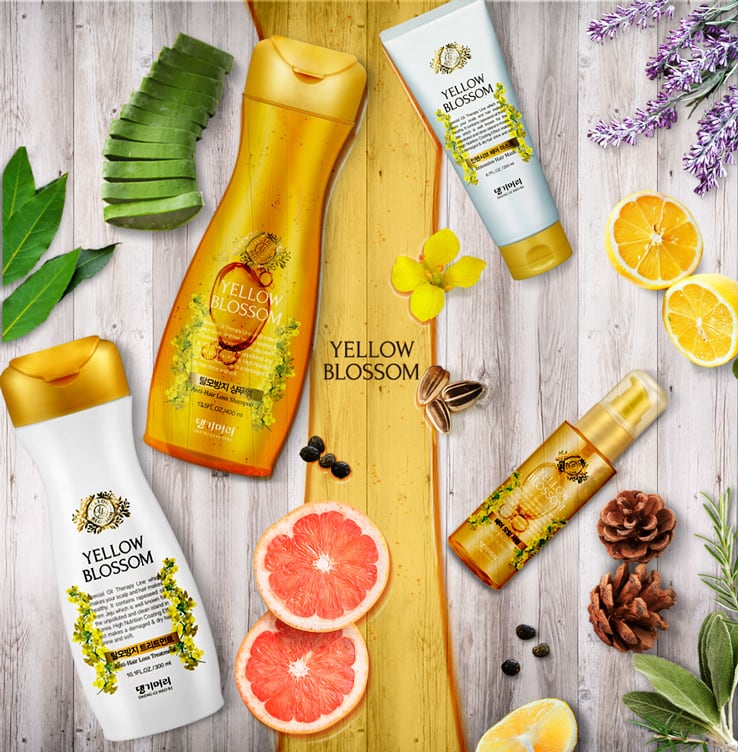 Contains a powerful selection of 10 different kinds of naturally-derived ingredients, including the Ecocert certified ingredients: Rosemary, Sage, and Lavender, as well as 5 types of herbal extracts, providing healthy nutrients and moisture to the scalp and hair. This mask contains excellent moisturizers and nutrients for the hair derived from silk proteins, keratin and Vitamin E, transforming dry, rough and severely damaged hair into smooth and shiny hair. Clinically & Dermatologist Tested. Contains 0.1% Jeju rapeseed oil (based on 200mg/200ml)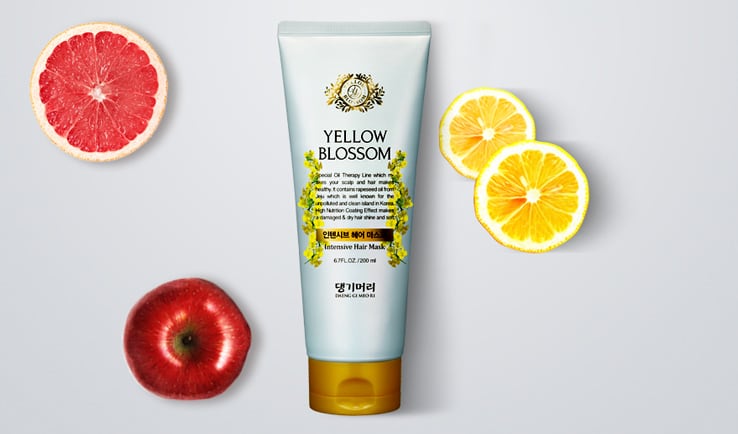 Enjoy a premium fragrance provided in cooperation with a leading French fragrance company Charabot, an international fragrance company with 215 years of history, the fresh spring scent of Yellow Blossom's rapeseed flowers delivers the happiness and excitement of a spring day well-spent among a field of flowers.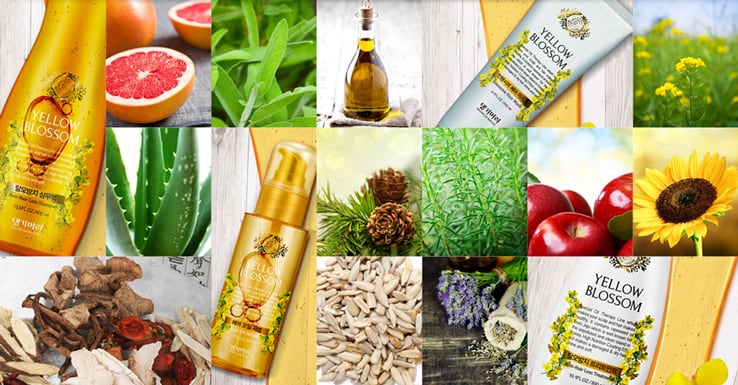 - How to use: After shampooing, dry hair lightly so that it is no longer dripping wet. Take an ample amount of the product into your hand and, focusing on the areas that need the most care, apply the product throughout the hair. Let stand for approximately 3 minutes before rinsing with lukewarm water.

Find more products in the same category: