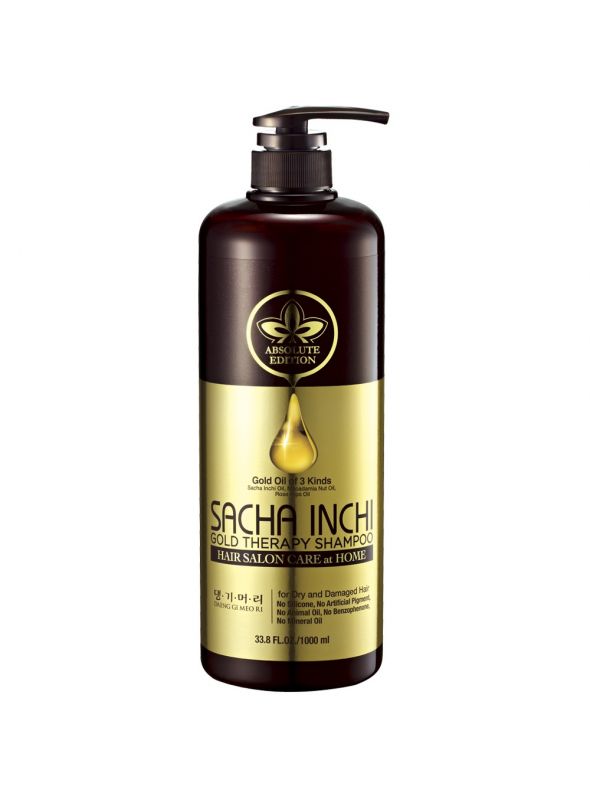 Product added to your favorites list
Add this product to my list of favorites.
Sacha Inchi Gold Therapy Shampoo

· Hair Shampoo
· Oriental Herbs & 3 best world oils
· Nutrition, Damage & Shine effects
· Size: 1000ml
Order it before 13:00 and receive it on lunes*
You collect 26 Queen Points +info
DAENG GI MEO RI Sacha Inchi Therapy Shampoo contains the three best oils in the world: Sacha inch oil, Macadamia seed oil and Rose hip oil to supply concentrated nutrition, repair hair damage and provide shine effects. A powerful selection of six decocted oriental herbal extracts using the proprietary technologies of DAENG GI MEO RI: Ginseng, Hasuo, Morus alba, Green tea, Peony and Ginger provides nutrition and reinforces the hair.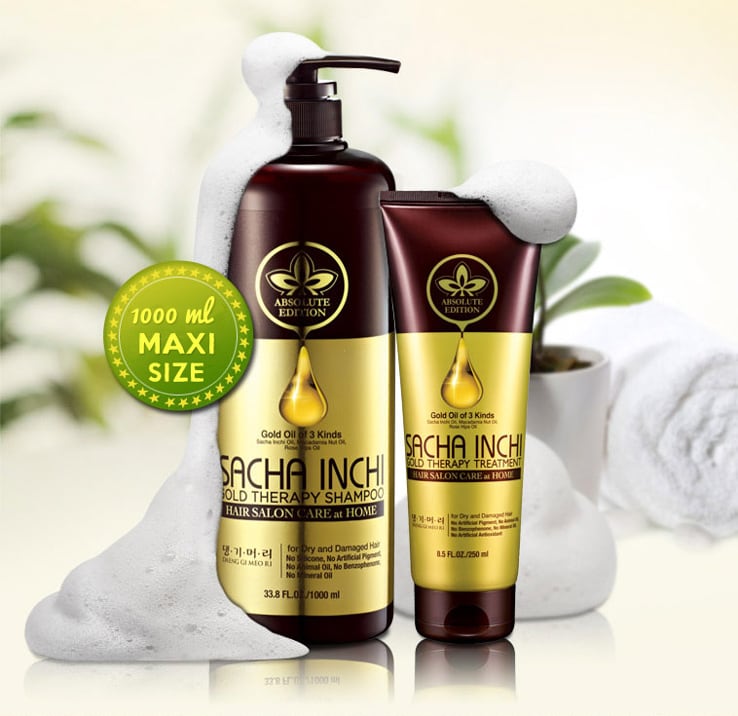 The Royal Jelly and Sunflower Seed (ECO CERT ingredients) make hair texture smooth and soft and provides deep nutrition as well as helps to maintain the lipid balance of the hair fiber repairing it from the inside. Rich and mild foam of natural derived surfactants completely removes wastes in the scalp and hair for gentle and healthy care.
Mild scalp protection without ingredients that may cause skin irritation, 5 free formula: Does not contain Silicon, Artificial Colors, Animal-based oils, Benzophenone or Mineral oil.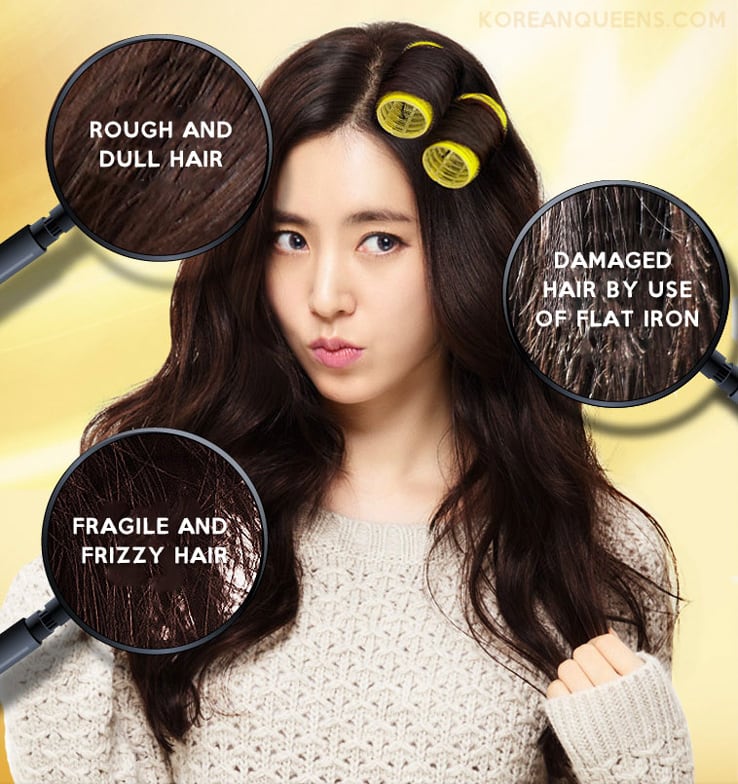 Main Ingredients and benefits:
- Sacha inch oil: Supplies concentrated nutrition with Anti-oxidizing effect
- Macadamia seed oil: Shine and deep hair moisturizing
- Rose Hip Oil: Ultra damaged hair care. Restores and repairs hair
- Ginseng: Promotes blood circulation, increases metabolism, supplies nutrition and prevents hair whitening.
- Hasuo: Anti-bacterial functions and Increases immune function.
- Morus alba: Relaxes and energizes the scalp. Important antioxidant effect.
- Green tea: Provides nutrition to hair roots & follicles. Has astringent & tightening effects and removes dandruff.
- Peony: Relieves inflammation with relaxing effect.
- Ginger: Promotes blood circulation and soothes scalp.
ECO-Cert substances:
- Royal jelly: Supplies rich deep nutrition and enhances the natural shine of the hair. Promotes blood circulation, increases metabolism and prevents hair whitening.
- Sunflower seed oil: Protects with UV ray blocking effect and maintain moisture for long lasting effects.

- How to use: After wetting with warm water, apply sufficient amount of shampoo and apply to all parts of hair and rinse until foam is completely washed off

Find more products in the same category: