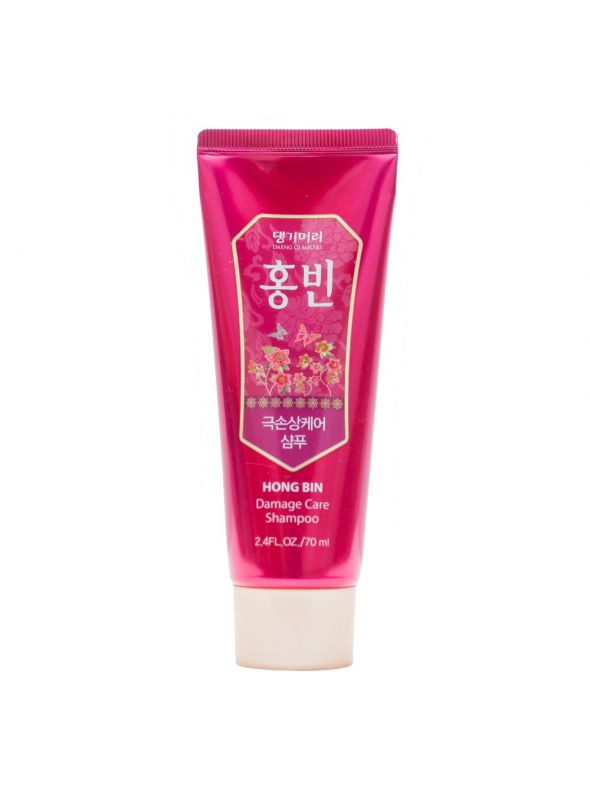 Display all pictures
Product added to your favorites list
Add this product to my list of favorites.
Hong Bin Damage Care Shampoo

· Hair Shampoo for Damaged Hair
· Oriental Herb & Primrose oil
· Extreme damage care
· Size: 70 & 500ml
Order it before 13:00 and receive it on lunes*
You collect 22 Queen Points +info
DAENG GI MEO RI Hong Bin Damage Care Shampoo for an extreme damage care. This shampoo provides rich nutrition from evening primrose oil that makes scalp and roughened hair smooth and shiny. Primrose oil is found to be rich in medicinal values, has high quantity of fatty acid called GLA that is capable of nourishing the scalp thereby taking care of a variety of hair problems. The nutrients present in the oil not only prevent hair loss but also is a great stimulation for hair growth. Also it helps to restore and prevents split ends, eliminating frizz and restores manageability for a smooth, shiny style. The Crinum from Jeju makes scalp and hair healthy while repairs the extremely damaged hair providing hair moisturizing and shine. The three oriental herbal extracts of Lycium, Korean Chrysanthemum and Morus Bark healing for very dry, chemically processed hair.

This shampoo is scientifically formulated using the highest quality ingredients to restore seriously damaged hair to healthy condition. Clean scalp using calamus water which is a well known hair care substance in traditional oriental herbal sciences. Gently cleanses damaged hair and helps restore its natural beauty. It is especially recommended for hair that has been damaged by perming, coloring, bleaching or heat appliances.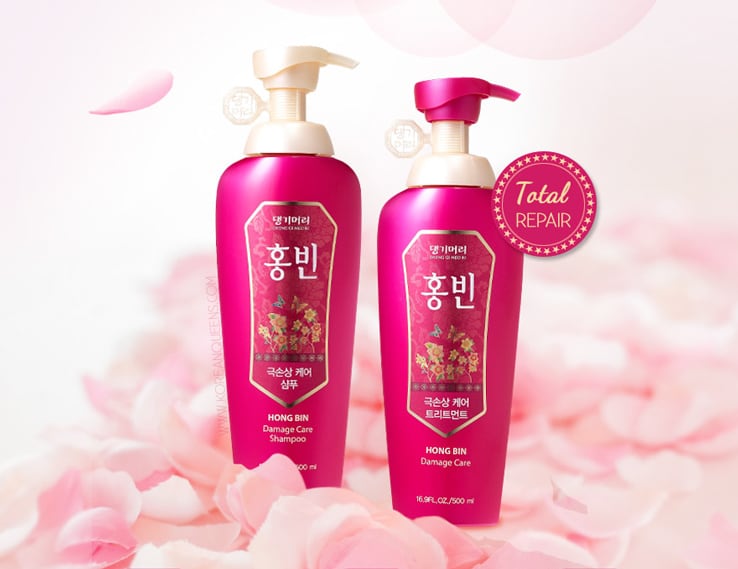 Main Ingredients and benefits:
- Evening primrose oil: Supplies rich nutrition to hair, smoothes and enhances the natural hair shine. Prevents hair loss and promotes hair growth. Healer effect with anti-bacterial and anti-inflammatory properties.
- Crinum: Strengthens hair roots and stimulates hair growth.
- Lycium: Supplies rich nutrition to hair and increases the elasticity of hair.
- Morus bark: Important antioxidant effect and prevents aging
- Korean Chrysanthemum: Cleans scalp with anti-bacterial functions and relieves itching.
- Calamus water: Promotes blood circulation, provides anti-bacterial & preservations effects and supplies deep nutrition to hair.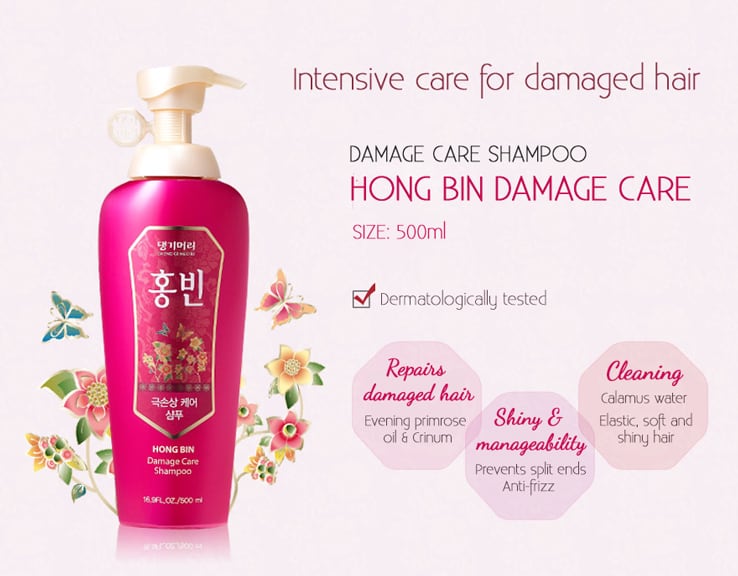 - How to use: Take moderate amount on palm and after foaming, gently massage into hair and scalp and rinse thoroughly with warm water.
Find more products in the same category: