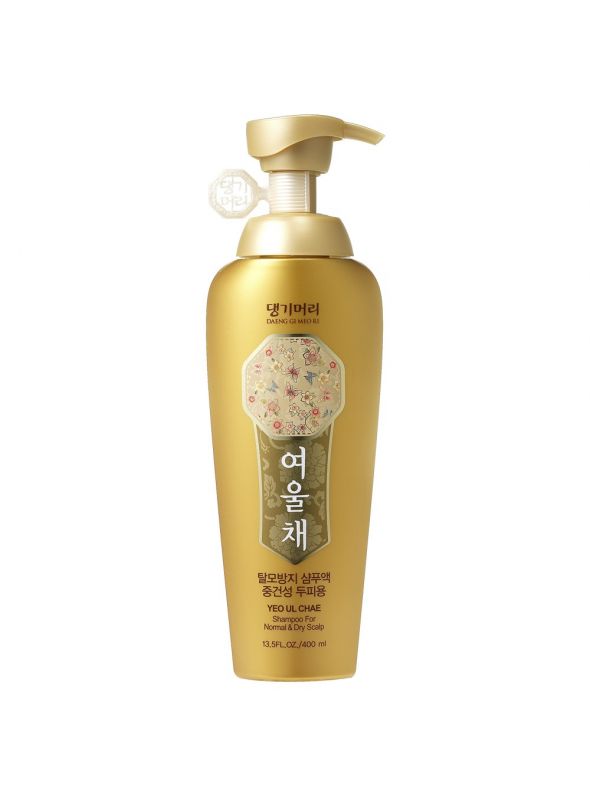 Product added to your favorites list
Add this product to my list of favorites.
Yeo Ul Chae Shampoo - Normal & Dry Scalp

· Hair Shampoo for Normal or Dry Scalp
· Oriental Herb Extracts
· Anti-loss, Soothes & Hydrates
· Size: 400ml
Order it before 13:00 and receive it on lunes*
You collect 21 Queen Points +info
DAENG GI MEO RI Yeo Ul Chae Shampoo for Normal or Dry Scalp contains more than 33% oriental herbal extracts to prevent hair loss, care the scalp and hair with little energy and lacking nutrition. Contains a perfect harmony of eight oriental herbal complexes such as Ginseng, Eoseongcho, Rehmannia radix, Mugwort, Wild Chrysanthemum, Morus Bark, Thuja leaf and Hasuo that gives nutrition beneficial to the scalp and reinforces the hair. This nutrition-packed product makes weakened scalp healthy and thinning hair more filled with energy. Oriental herbal root ingredients from shrubby sophora and calamus provides thorough cleansing, while adding moisture to dry scalp and hair. Offers relief from dry and itchy scalp while providing moisture for soft hair. This shampoo hydrates, combates dryness and soothes irritation with anti-inflammatory and anti-fungal properties, permeates deeply to offer long-lasting relief. The natural ingredienets restores, nourishes and enhances the natural shine of your hair. The rich and smooth foam from naturally derived surfactants cleans away wastes piled in the scalp.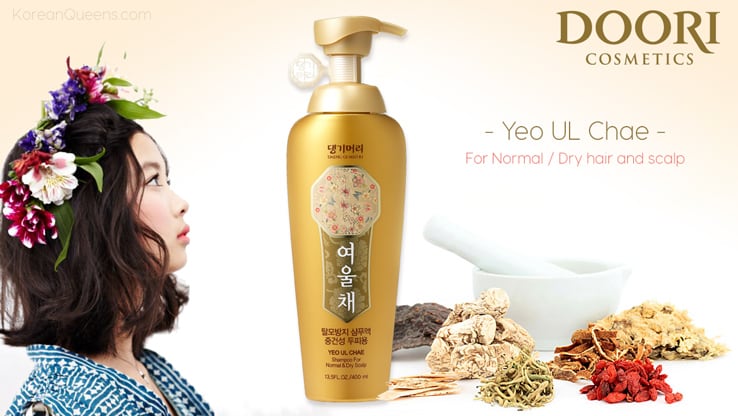 This shampoo is a quasi-drug product for hair loss, It has been safety tested and approved by FDA. Does not contain silicon or artificial colors that can cause irritation making it a clean and mild product for cleaning without scalp irritation.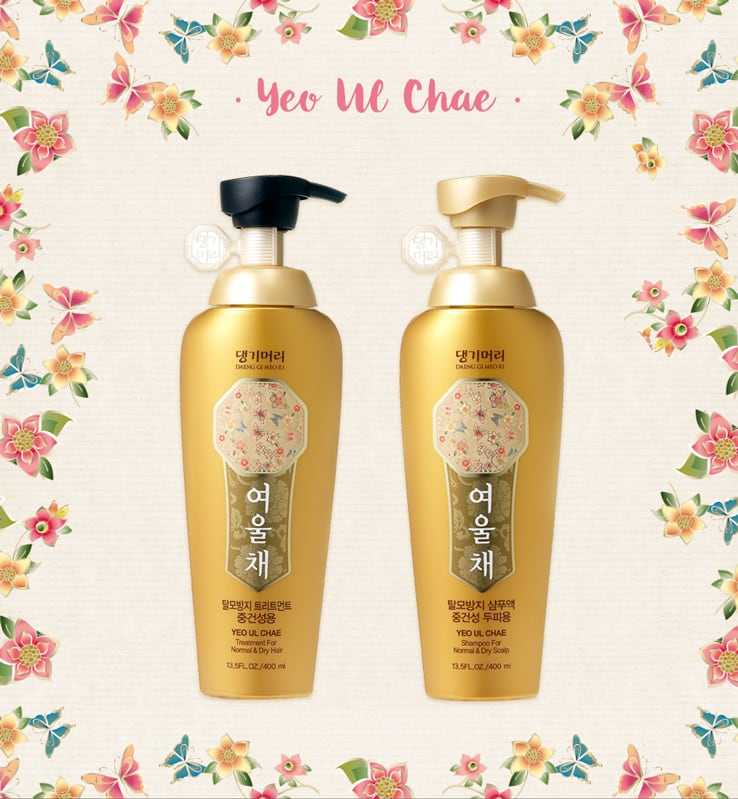 Main Ingredients and benefits:
- Ginseng: Promotes blood circulation, accelerates metabolism and supplies deep nutrition.
- Wild Chrysanthemum: Cleans scalp with anti-bacterial functions and relieves itching.
- Rehmannia radix: Intensifies the natural color of hair with robustness effect.
- Thuja leaf: Relaxed the scalp and promotes hair growth.
- Morus bark: Important antioxidant effect and prevents aging
- Mugwort: Supply rich nutrition to hair roots.
- Eoseongcho: Provides anti-bacterial and detox effects
- Hasuo: Strengthens immune system with Anti-bacterial effects
- Shrubby sophora: Relieves itching and takes care about hair follicles
- Cnidium: Increases scalp's tensile strength and increases the elasticity of hair.
- Calamus: Supplies elasticity and nutrition to hair.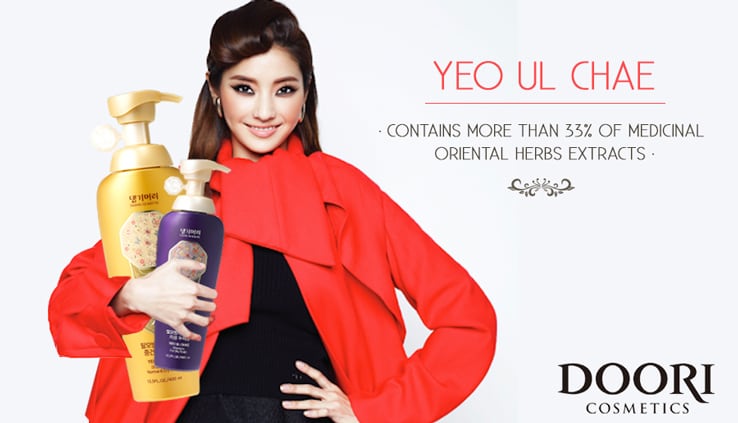 - How to use: Wet hair and scalp with warm water, apply moderate amount of shampoo on hair and scalp and create foams by softly massage using fingertips for scalp and palms for hair. Thoroughly rinse in lukewarm water. Repeat for best results.
Find more products in the same category: