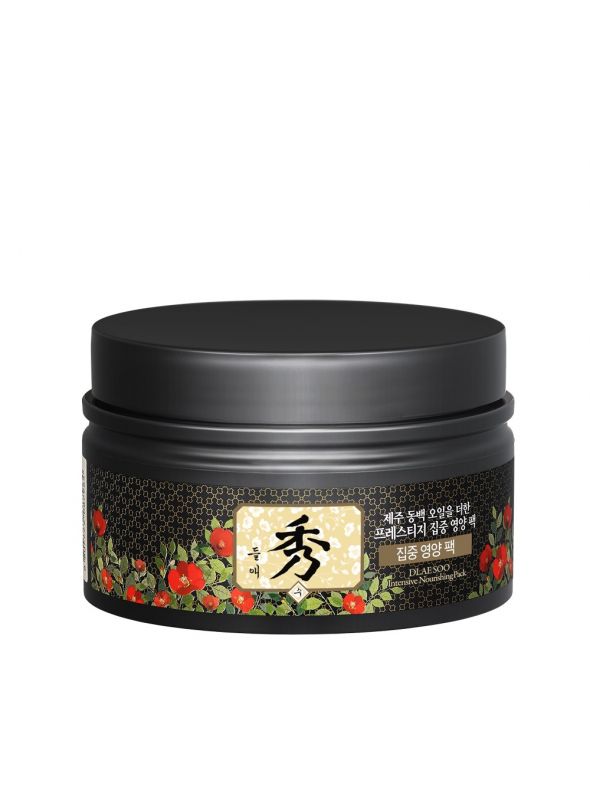 Display all pictures
Product added to your favorites list
Add this product to my list of favorites.
Dlae Soo Intensive Nourishing Pack

· Premium Nourishing Hair Mask
· Oriental Herbs, Camellia and natural Oils
· Anti-loss, Hight Nutrition & Shine
· Size: 200ml
Order it before 13:00 and receive it on lunes*
You collect 12 Queen Points +info
DAENG GI MEO RI Dlae Soo Intensive Nourishing Pack repairs the extremely damaged hair providing hair moisturizing and shine. A powerful selection of eight decocted oriental herbal extracts (Eoseongcho, Hasuo, Arbor Vitae leaves, Ginseng, Mugwort, Morus Bark, Rehmanniae Radix, Wild Chrysanthemum) and Lingshi mushroom grown in Korea provides nutrition and reinforces the hair with shine effect. This mask pack is effective even with the extremely damage hair, the concentrated nutrition effect of argan oil, golden cocoon extracts and keratin will make splitting, rough and extremely damaged hair smooth and soft.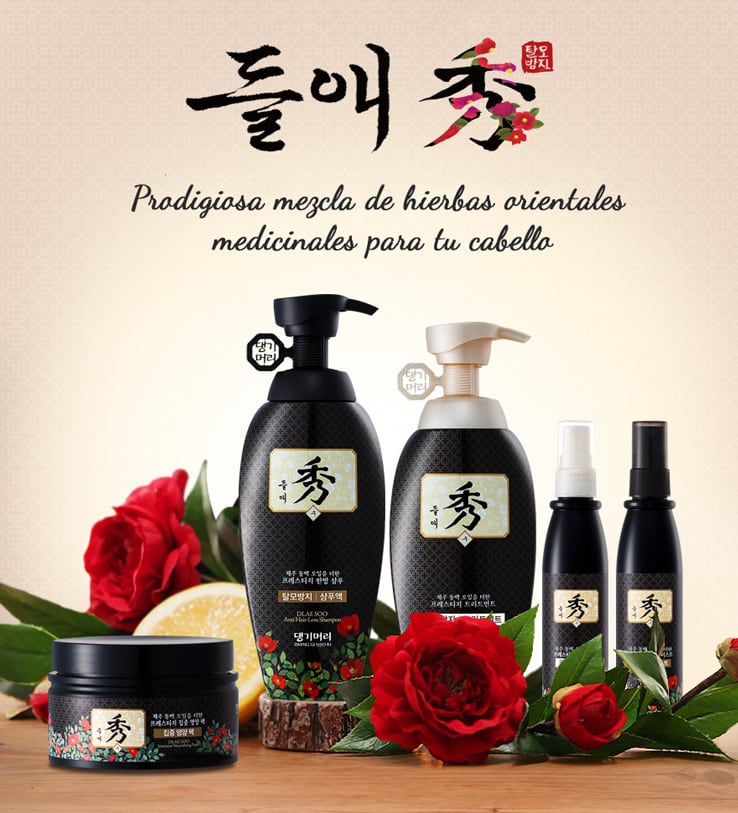 The Jeju Camellia oil is very rich in essential lipids, and is one of the most rapidly absorbed oils. It makes hair texture shiny and provides deep nutrition and moisture as well as helps to maintain the lipid balance of the hair fiber, imparting a supple and velvety feel. You will enjoy its mild camellia scent! For last, this mask pack provides moisturizing effects from 10 naturally derived substances such as rosemary and sage that make the scalp and hair fresh and healthy. Also contains other natural ingredienets like apple, lemon, grapefruit, coix, calendula, golden thread, aloe and pine to supply the most complete and gentle care of your scalp and hair. It's able to relax the scalp and provide long lasting moisturization. This mask has been safety tested with skin irritation test completed.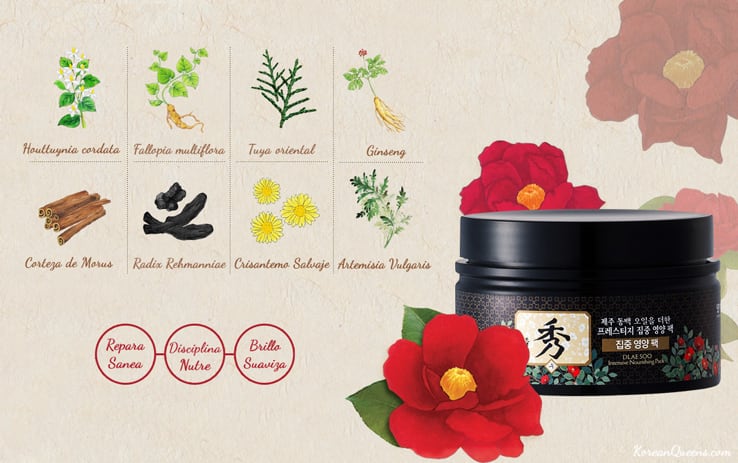 - How to use: Slightly remove water from hair after shampooing and take moderate amount on palm and apply on hair focusing mainly on places needing care. Let stand for about 3 minutes and rinse thoroughly with warm water.
Find more products in the same category: