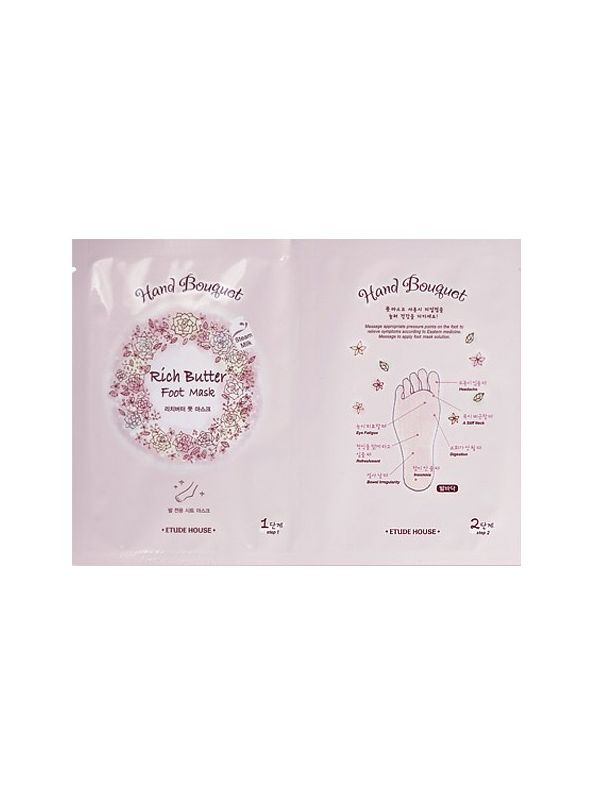 Product added to your favorites list
Add this product to my list of favorites.
Hand Bouquet Rich Butter Foot Mask

· Foot mask
· Care for dry foot
· Get a smooth & soft foot
· Size: 18gr/2ea
Order it before 13:00 and receive it on jueves*
You collect 4 Queen Points +info
Etude House Hand Bouquet Rich Butter Foot Mask this sheet foot mask contains shea butter and urea that helps care for dry foot like a soft baby foot. Comes with mask sheet and footsies to potently moisturize dry foot skin. Soften the rough foot skin and complete a smooth and soft baby foot by supplying moisture and nourishment.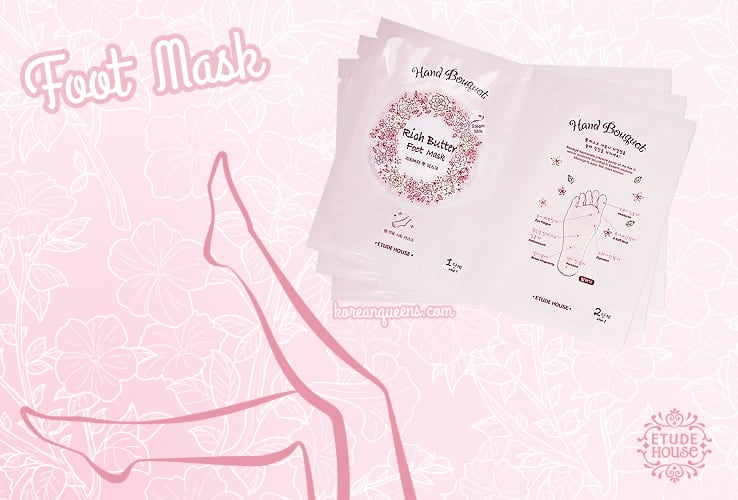 - How to use:
Step 1. Wash your foot clearly and remove wet.
Step 2. Apply foot mask sheet onto feet and wear footsies. Secure footsies with adhesive tape at the ankles.
Step 3. Massage feet while applying pressure to acupoints. Leave on for 15-20 minutes for feet to absorb solution before removing footsies.
Step 4. Rub feet to allow solution to absorb into skin.

Find more products in the same category: