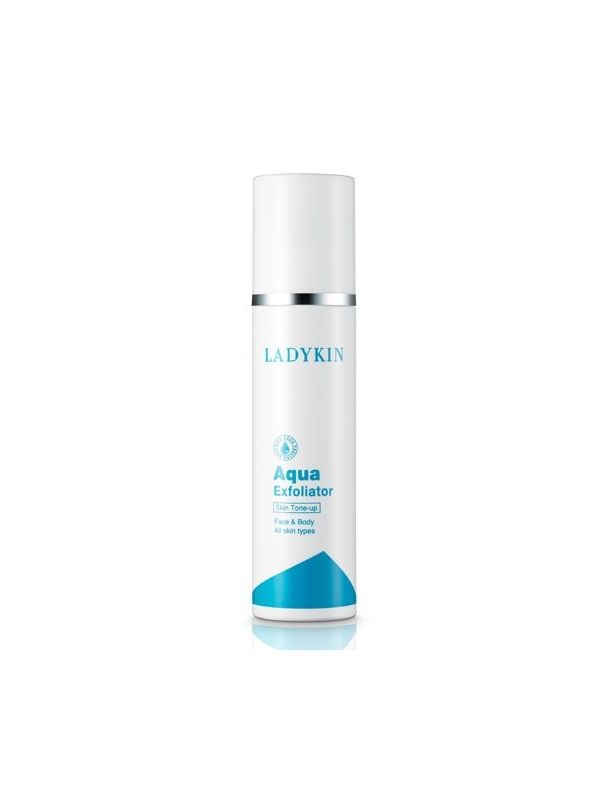 Display all pictures
Product added to your favorites list
Add this product to my list of favorites.
Aqua Exfoliator for Body

· Enzyme Peeling Body
· Removes dead skin cells
· Natural vegetable ingredients
· Size: 150ml
Order it before 13:00 and receive it on lunes*
You collect 13 Queen Points +info
Ladykin Aqua Exfoliator for Body gently removes floating dead skin cell in the change of season for clean and clear body care! Without a irritation! With natural vegetable ingredients!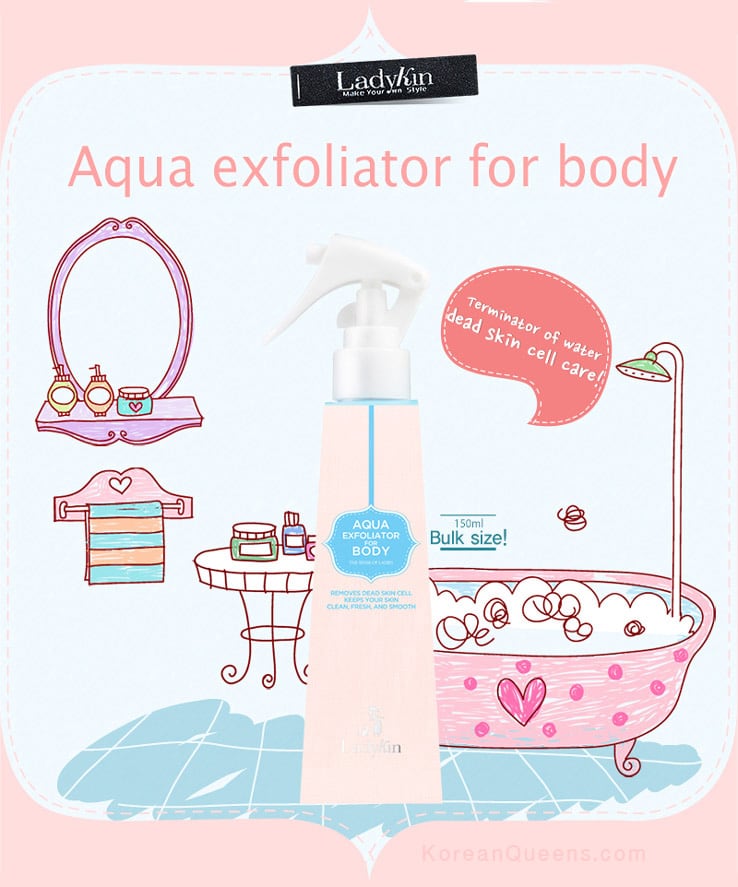 This is an excellent dead skin cell care as it applied by 2 way system! Softly remove an old dead skin cell by vegetable dead skin cell care ingredients: Papaya + cellulose ingredient of pineapple that absorbs together. Aqua exfoliator helps to purify skin by natural cellulose, licorice and bamboo leaf extract that absorbs sebum & wastes of the body and provide abundant vitamins. Also helps to change dark and rough skin into clear skin. Keeps clear and even skin tone by containing bamboo leaf extract, niacinamide, blackberry extract with abundant vitamins.

Provides an excellent water retention power. Creates a vibrant and elastic skin by containing collagen, hyaluronic acid and grapefruit extract that provide moisture, vitamins and nutrients to the skin. Aqua exfoliator calms the skin and provides skin protection at the same time. Makes the skin healthy by persimmon leaf, licorice and mulberry root extract that calms down and relieves stress and skin irritation caused by external environment.

- Benefits: Removes dead skin without irritation, Softens, Polishes, Vegetable ingredients, Provide vitamins, Soothes, Calms
- How to Apply: Wipe off water after shower, open up the aqua exfoliator for body spray as you turn over the center part and spray onto body part that you want to remove dead skin cell, then gently rub over.
Product Type Body Care
Skin Type All Skin Type
Find more products in the same category: