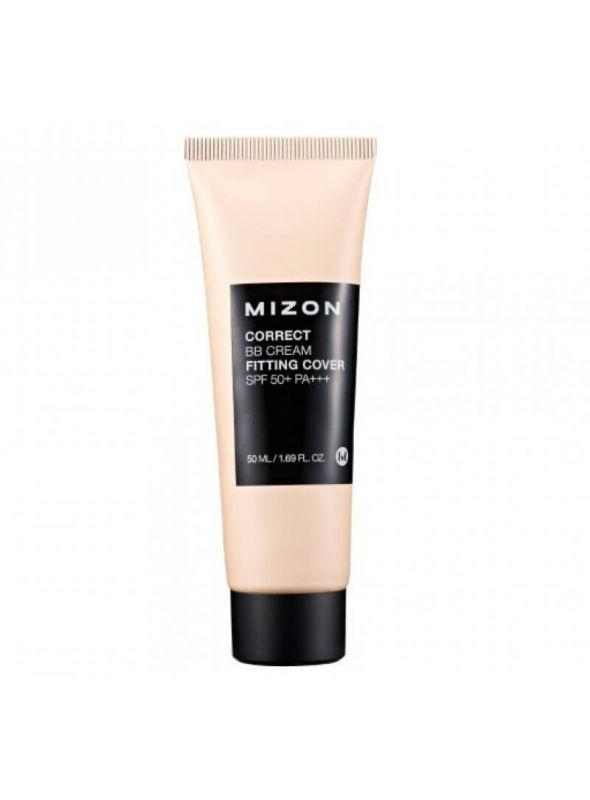 Product added to your favorites list
Add this product to my list of favorites.
Correct BB Cream

· BB Cream
· Light texture, natural finish
· Covers, lights, moisturizes
· Size: 50ml
Order it before 13:00 and receive it on jueves*
You collect 21 Queen Points +info
Mizon Correct BB Cream is an ultra light BB Cream texture that covers all the imperfections of the skin, to make it look perfect, moisturized and smooth. It covers imperfections and blemishes while preventing the skin from drying out and keeps it soft and comfortable. Even hours after application the skin remains moisturized and hydrated. Thanks to its unique formulation will not rust, so it won't turn dark, and makeup stays fresh and perfect for hours. The adequate level of hydration is maintained by its content of hyaluronic acid, this ingredient not only moisturizes the skin, also helps to create a thin film on the surface of the dermis that retains the natural moisture of the skin. The hyaluronic acid is able to absorbing the air humidity and increase the content of water in the stratum corneum so prevents its evaporation.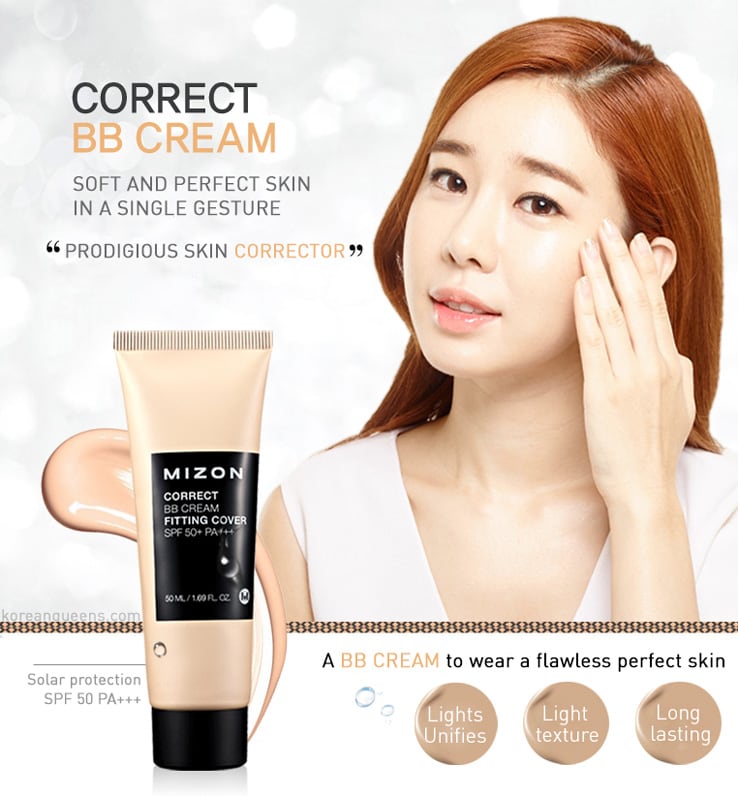 Its light texture as a feather adheres to the skin like a soft veil that covers all types of imperfections under an ultra-natural finish. You will not notice you're wearing it. This BB cream comes in a universal tone that fits perfectly on a wide range of different skin tones, not clog pores and gives a nice matte finish on the skin. Provides a sun protection factor SPF 50 PA +++ that protects skin from UV rays, photo-aging and the appearance of skin spots.
Sistema Hydra Tox: A powerful and harmonious combination of natural ingredients such as honey, raspberry extract, seaweed extract, moringa tea and two exclusive moisturizing complex: hydranov and hydrasalinol, ensure the maximum moisturizing effect with a natural coverage.
- Modo de empleo: Aplica una cantidad apropiada y repártela a toques en tus mejillas, frente y barbilla. Con las yemas de los dedos, extiende la BB cream uniformemente por todo el rostro. Para evitar el apelmazamiento de BB cream, espera 5 minutos antes de aplicar una segunda capa, en el caso de que desees una mayor cobertura o antes de aplicar polvos sueltos para sellarla.
Find more products in the same category: