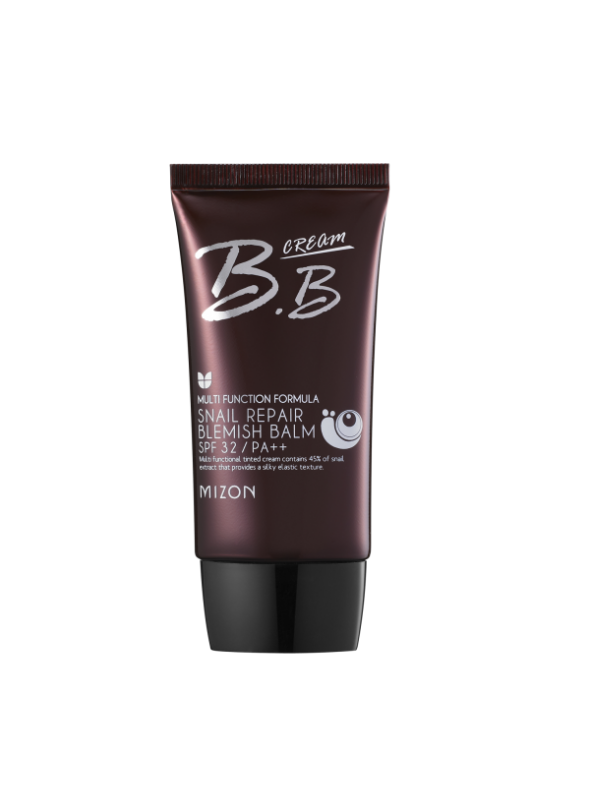 Product added to your favorites list
Add this product to my list of favorites.
Snail Repair BB Cream

· BB Cream
· 45% Snail extract
· High performing multi functional
· Size: 50ml
Order it before 13:00 and receive it on jueves*
You collect 18 Queen Points +info
Mizon Multi Functions Formula Snail Repair BB Cream is the BB Cream that skin definitely wanted, the efficacy of the orignal BB Cream of 1st generation. This BB Cream is a high performing multi functional BB cream that uses 45% of snail extract to improve the condition of damaged skin. Snail extract's anti-inflammatory and healing properties actively reduce blemishes. While is cell regeneration effect increases collagen production and decreases the appearance of scars. Adenosin and peptide certified for antiageing give a effective skin firming effect. Also arbutin helps to create brighter, clearer skin by controlling pigmentation and blemishes. It also provides base coverage, blending into your natural skin tone. Sunblock SPF 32/PA ++ is effective for skin brightening and prevents skin damage by blocking harmful UV rays. Snail extract gives it a high silky clinging elastic texture which revitalizes skin instantly. This BB cream is perfect for mature and young skin types, and anyone in between. No artificial colours, fragrance or paraben.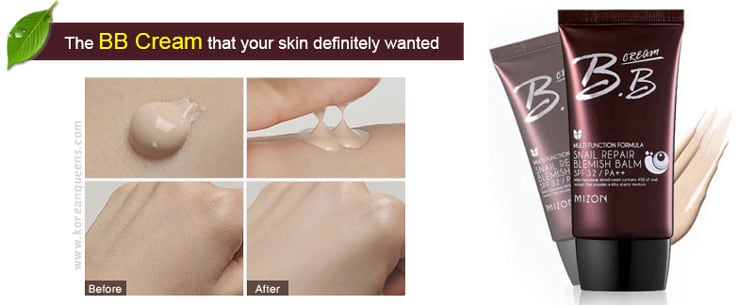 - Benefits: Reduces Blemishes Regenerates Increases Collagen Decreases Scars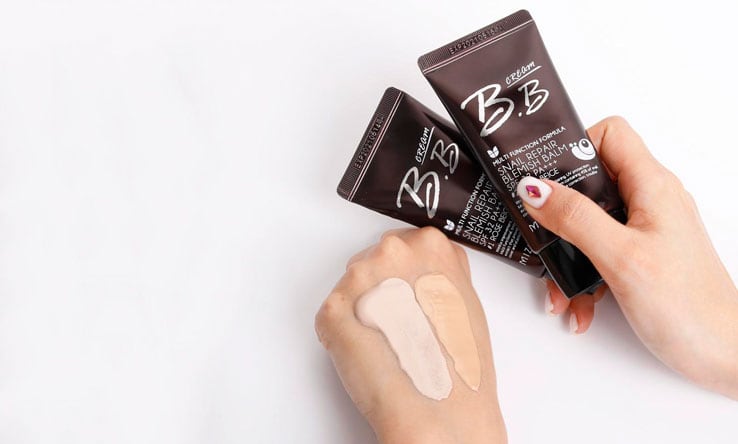 - How to use: Take an appropriate amount and apply a small dab to your cheeks, forehead and chin. With the tips of your fingers spread BB cream evenly through your face. To avoid BB cream from caking, let set for 5 minutes before building BB cream up for more coverage, and before applying any loose powders to set it with.
Find more products in the same category: