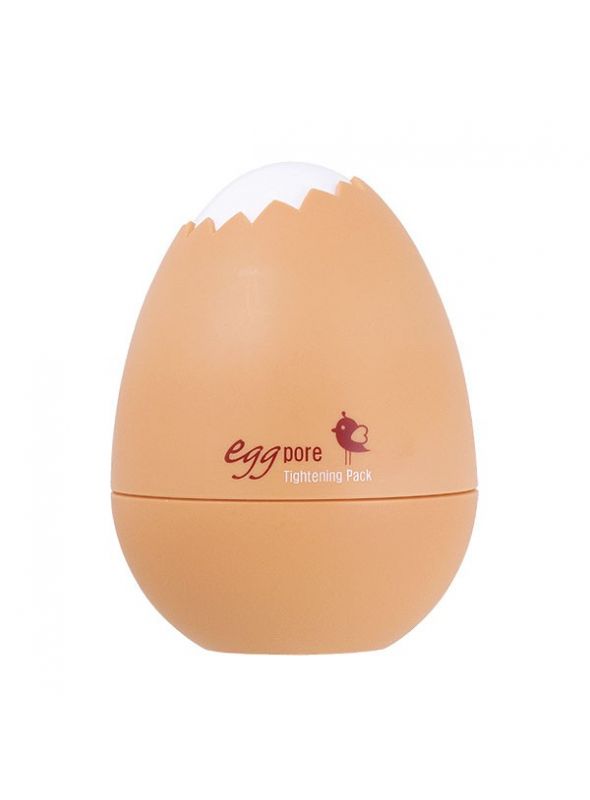 Remove this product from my favorites
Add this product to my favorites
Egg Pore Tightening Pack

· Wash-off Pack
· Egg White & Camellia
· Manages excess sebum & Tighten pores
· Size: 30ml
Collect 14 Queen Points buying this product.&nbsp+info
Tony Moly Egg Pore Tightening Pack is a wash-off type pack containing Egg elements and Camellia Flower Extract manages excess sebum and dirt and tighten the pores to finish off. Contains Bentonite and Kaolin from clay components which absorbs dirt and sebum in pores and gives deep cleansing effect. Make skin bright, clean and smooth with various pore trouble solution. Contains Selemix AN which specializes in soothing skin troubles, managing excess sebum and skin protection to resolve the various skin troubles and to nurture the skin to become bright and clean.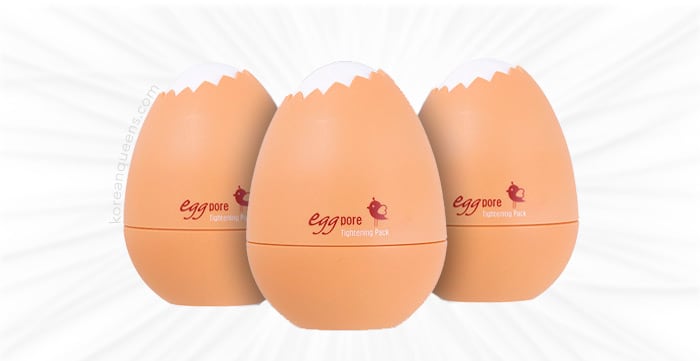 - Benefits: Manages excess sebum, Tighten the pores, Minimizes pore size, Deep cleansing, Brightens, Smoothes, Pore trouble solution
- How to Use: Apply adequate amount over areas with enlarged pores, let dry for 10~15 min until pore pack becomes stiff. Wash off in tepid water.
Find more products in the same category: