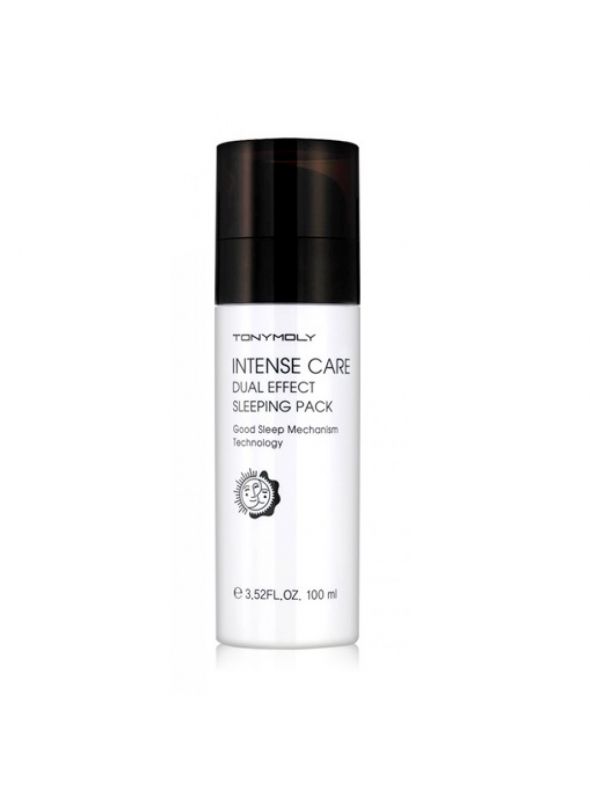 Remove this product from my favorites
Add this product to my favorites
Intense Care Dual Effect Sleeping Pack

· Intense Sleeping Pack
· With Adenosine, Arbutin and Pomegranate extracs
· Anti-wrinkle & whitening effects
· Size: 100ml
Collect 24 Queen Points buying this product.&nbsp+info
Tony Moly Intense Care Dual Effect Sleeping Pack provides intense care to your skin and provides you with soft and healthy skin while sleeping. It is formulated with adenosine and a skin-whitening functional ingredient of arbutin that nourishes your skin with essential nutrients and keeps your skin moist and smooth. It helps in uplifting your complexion and produces an anti-wrinkle effect and hence reduces aging. Its gel type consistency allows for better absorption and the ability to penetrate deep into the skin. Pomegranate extract is an anti-oxidant that fights free radicals, creating smoother skin more elastic skin. It is infused with good sleep mechanism technology that makes you calm and refreshing. It promotes your skin texture and gives you a youthful appearance. It makes dull, sagging, and wrinkled skin young and healthy again.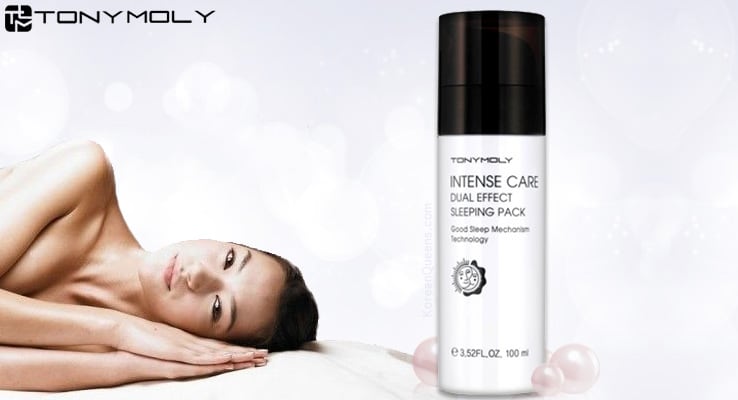 - Benefits: Moisturizes, Vitalizes, Penetrates Deep, Anti-oxidant, Smoothes, Improves Elasticity
- How to Use: After nighttime cleansing, apply a generous amount all over face. Leave overnight while sleeping. Cleanse face in morning.
Find more products in the same category: