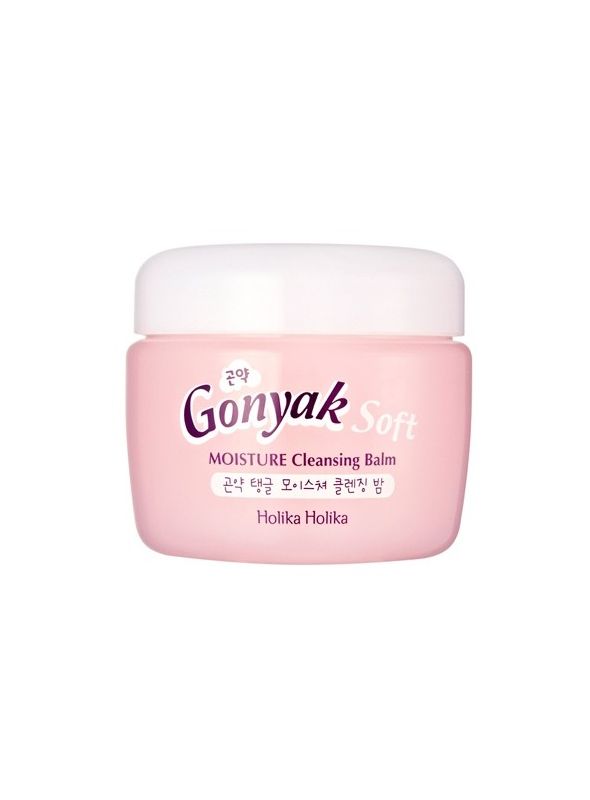 Remove this product from my favorites
Add this product to my favorites
Gonyak Soft Jelly in Cleansing Cream
· Cleansing Cream
· Contains 10% of konjac root extract
· Mild and moisturizing cleansing
· Size: 150ml
Collect 16 Queen Points buying this product.&nbsp+info
Holika Holika Gonyak Soft Jelly in Cleansing Cream is a cream type cleanser that contains 10% of konjac root extract. Provide a mild and moisturizing cleansing with smooth konjac biz. Konjac ingredient is excellent on hydrolysis of protein cleanses make-up impurities and pores cleanly. Its Jelly-like konjac texture makes it the perfect cleanser for the all skin types and the heaviest makeup users. Stimulates skin gently and gives massage to create transparent skin.
Contains no petrol lithium, Silicon, benzophenones, triethanolamine, artificial colorings. No additives.

- Benefits: Cleanses, Jelly texture, Clean makeup, Smoothes, Moisturizes, Softens
- How to use: Pour moderate amount on dry hands, and remove make-up while massaging gently all over face. Wipe off with tissue, and rinse with warm water.
Find more products in the same category: