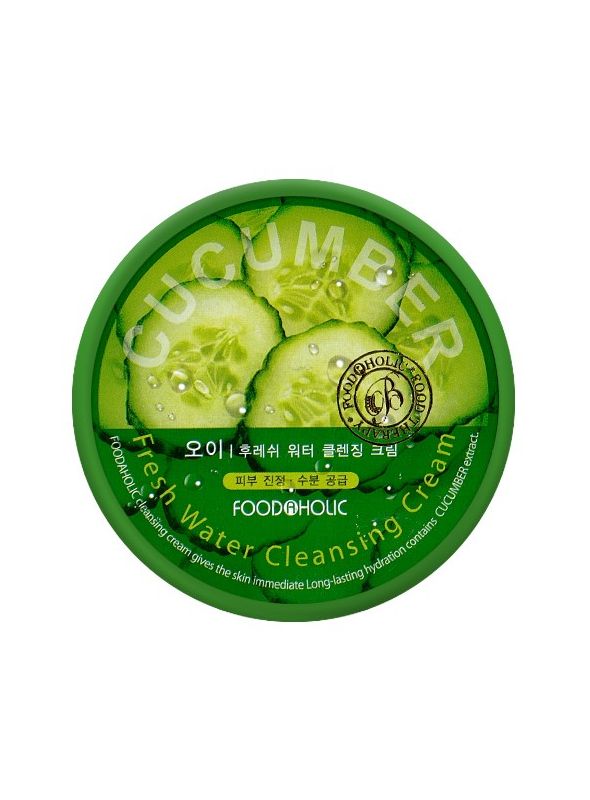 Remove this product from my favorites
Add this product to my favorites
Cucumber Cleansing Cream
· Cleansing Cream
· Cucumber extracts
· Soothing the skin & moisturizing
· Size: 300ml
Collect 11 Queen Points buying this product.&nbsp+info
FOODAHOLIC Fresh Water Cucumber Cleansing Cream is a cream type cleanser that requires no water. Its creamy texture makes it the perfect cleanser for the driest skin types and the heaviest makeup users.
The cucumber extraction maintains the skin tidy and makes dry skins vivid and smooth. It removes the makeup and dirtiness completely with creamy and soft foams. And after removing the makeup, it maintains your skin moist and clean without the greasy and sticky feeling.
- Benefits: Cleanses, Creamy texture, Clean makeup, Smoothes, Moisturizes, Softens
- How to Use: Take the substance in moderation and rub it on your face like massaging softly. Once the makeup is removed, clean it by using the tissue papers.
Find more products in the same category: