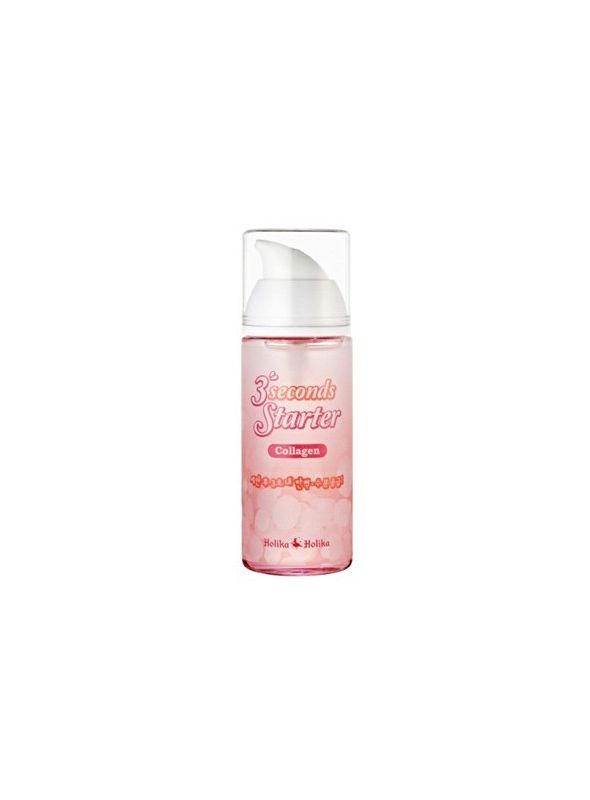 Display all pictures
Remove this product from my favorites
Add this product to my favorites
3 Seconds Starter Collagen
· Starter with Collagen
· Firms and Moisturizes
· All skin
· Size: 150ml
Collect 19 Queen Points buying this product.&nbsp+info
Holika Holika 3 Second Starter Collagen is the moisturizing start that helps to moisturize and firm your skin. Collagen works in tandem with elastin to give skin its texture, structure, and appearance. It contains marine collagen which is extracted in the Ocean. This is responsible for keeping the skin smooth and wrinkle-free. Trehalose is a sugar which is found in cactus plants. This sugar protects cactus from drying in deserts and retaining water.
- Benefits: Moisturizes, Wrinkle Improvement, Firms
- How to Use: Apply right after washing face. Use it before softener or toner. Apply appropriate amount on face, pat until absorbed.
Find more products in the same category: