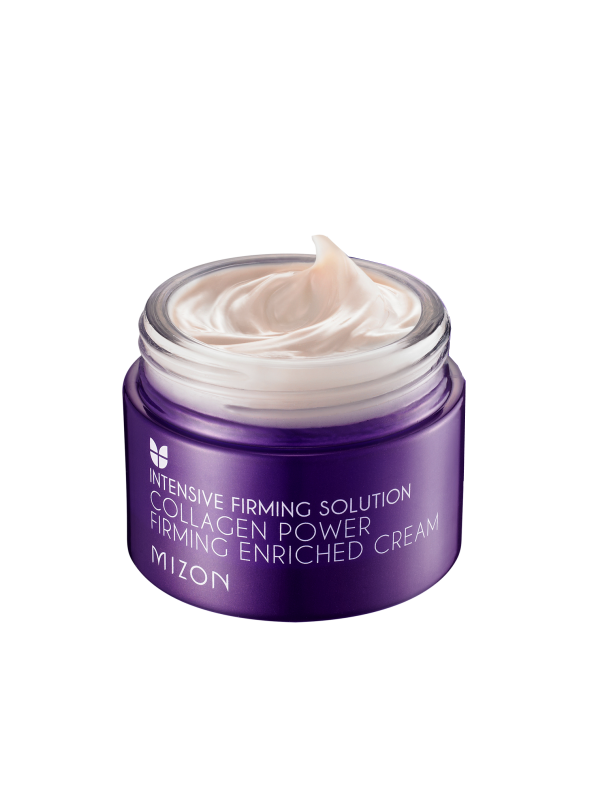 Display all pictures
Product added to your favorites list
Add this product to my list of favorites.
Collagen Power Firming Enriched Cream

· Cream with 54% marine collagen
· Ant-wrinkles, Improves skin elasticity
· Firming effect & deep hydration
· Size: 50ml
Order it before 13:00 and receive it on miércoles*
You collect 24 Queen Points +info
Mizon Intensive Firming Solution Collagen Power Firming Enriched Cream is infused with rich collagen extract for the ultimate firming effect. Containing 54% of collagen solution gives a superior skin firming effect while delivering deep hydration. Adenosine helps to improve skin elasticity effectively. It actively boosts the production of collagen to plump out skin and increases elasticity to prevent fine lines. This cream also delivers deep hydration throughout the skin for a smooth and soft finish. The copper tree Peptide-1 and palmitoyl pentapeptide-4 regenerate damaged skin tissues, creating a synergy effects of skin firming with 54% of Collaen and hyaluronic acid. Also olive oil, camellia flower oil and evening primrose oil leave skin moisturized all day long. No Paraben, Ethanol, Benzophenone, artificial coloring, or artificial fragrance contained.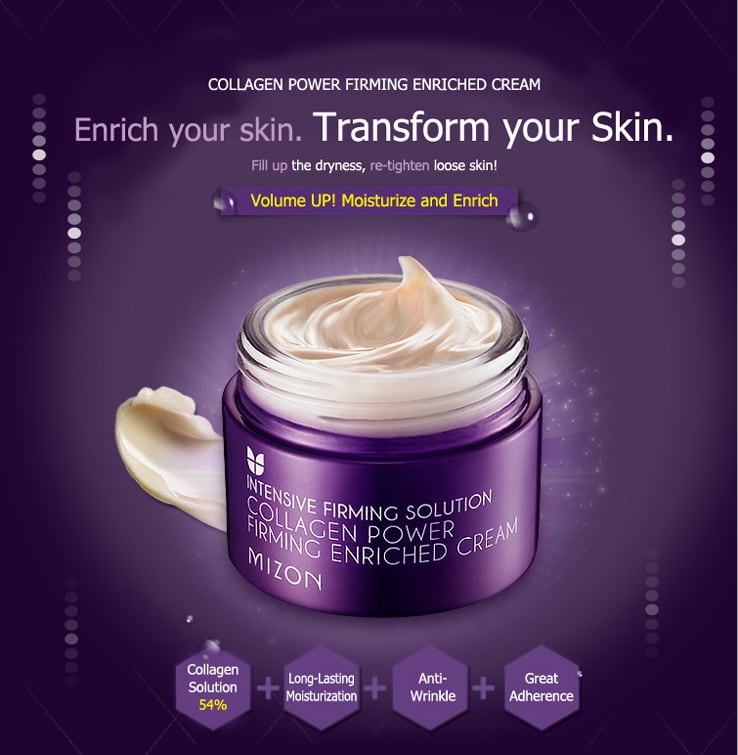 - Benefits: Anti-Wrinkle, Firms, Moisturizes, Boosts Collagen, Increases Elasticity, Smoothes, Hydrates
- Directions: Apply an appropriate amount onto cleansed face, dabbing until absorbed.

Find more products in the same category: