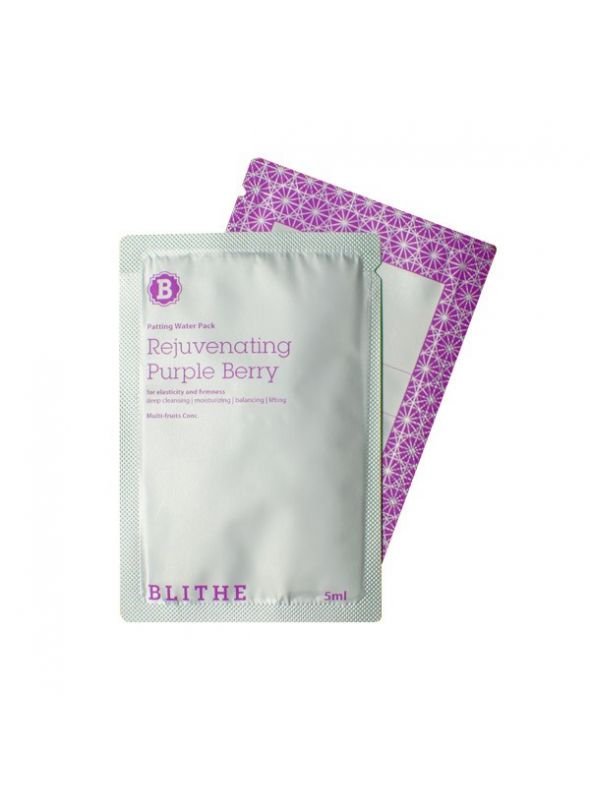 Product added to your favorites list
Add this product to my list of favorites.
Patting Water Pack Purple

· Patting Water Pack
· Individual sample package
· All in one skin treatment
· For elasticity & firmness
· Size: 5ml
Order it before 13:00 and receive it on miércoles*
You collect 3 Queen Points +info
Blithe Patting Water Pack Rejuvenating Purple Berry is an innovative way to shorten the tedious process that comes with applying facial masks. This patting mask provides vitality to weary skin and enhances its suppleness. Contains 5 different berry extracts that improve the skin's elasticity and texture. Polyphenol and anthocyanin in the formula firms aging skin, for the look of brighter, younger-looking skin. Plus, it smells delish!
Don't you have enough time to take care of your skin? Only 30 seconds is enough! Increases the penetration of skin care products as it opens an in-depth path inside your skin. No longer are you required to slap a mask onto your face and wait around for 20 minutes for all the nutrients to soak into your skin! Double the effects and halve the time just by patting this miracle-in-a-bottle onto your skin.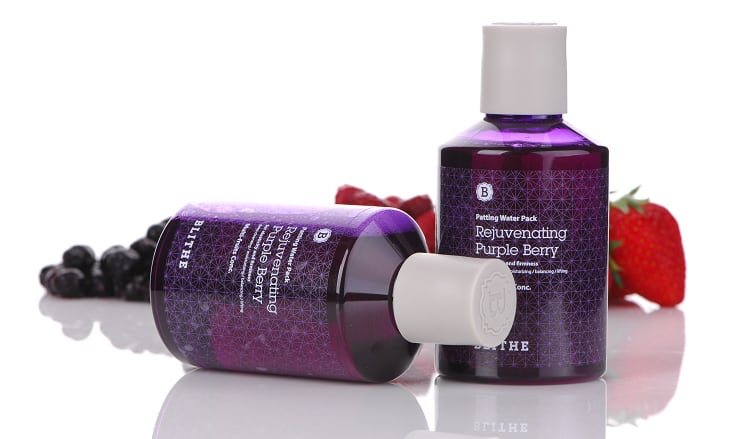 Mild Exfoliation: Because of the presence of "carbohydrate fermented ingredient", the dead skin cells are gently washed out.
Moisturising & Nourishment with vitamins: Replenish the skin with moisture and give vitality to the skin as it contains abundant cellulose, water soluble vitamins and minerals.
Elasticity & firmness: Contains natural 5 kinds of berry which include polyphenol and anthocyanin make face firming and smooth skin texture. Excellent anti-aging effects.
Skin Balance: Water can cause dryness as it makes the skin loses its balance by getting alkalized when washing. Patting water pack enhances the skin balance as it helps making the skin subacid condition in a short time.
Elasticity & Pore Care: Patting massage lowers temperature of the skin and smoothens its fine circulation. Also it is good for preventing the pores from being sagged and for skin elasticity as it strengthens up the skin barrier.
Maximizes absorption rate of nutrients during skin care as it makes the skin condition optimal in a short amount of time. Your skin feels softer after just 3 days of use.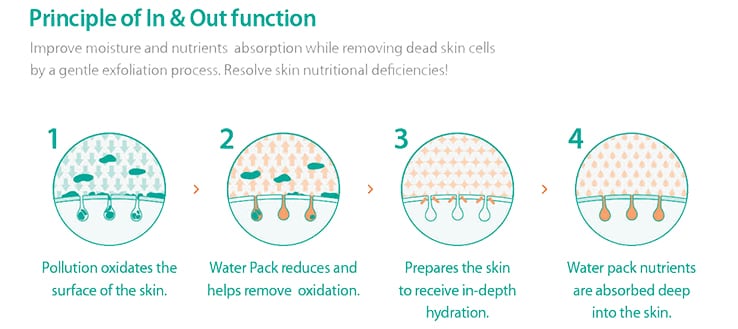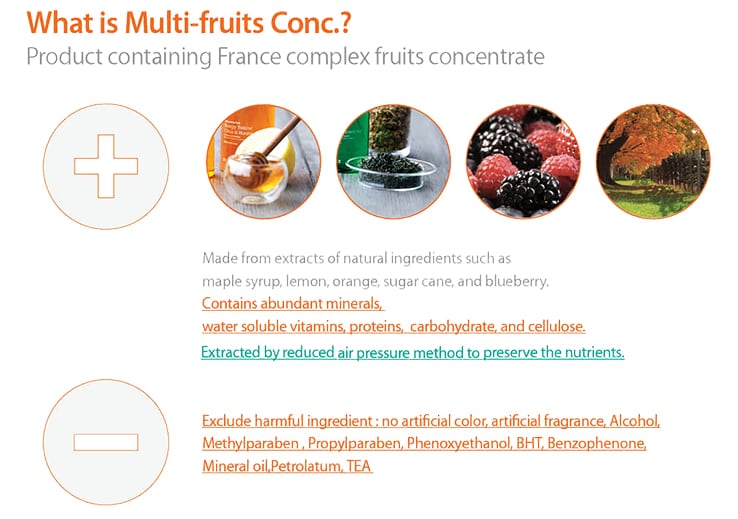 Recommended for: Those who can't be bothered to do mask/pack. Those who don't have time to care of the skin. Those who always wear strong makeup. Those who need detoxify the skin.
How to Use: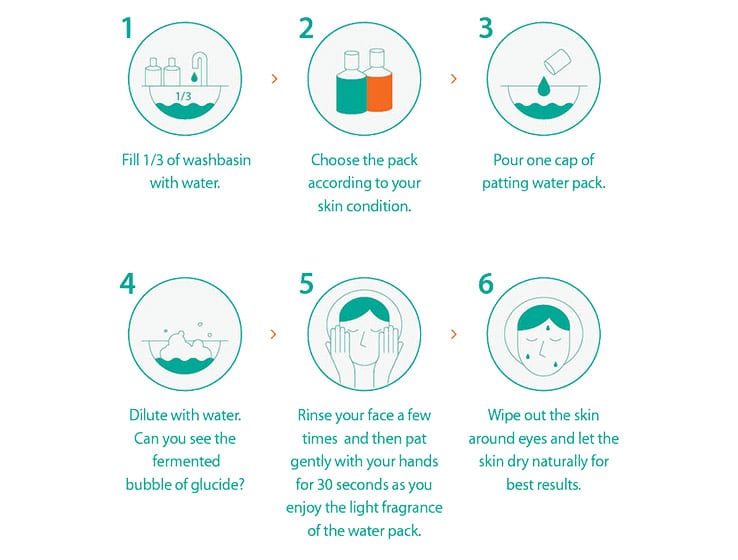 Find more products in the same category: