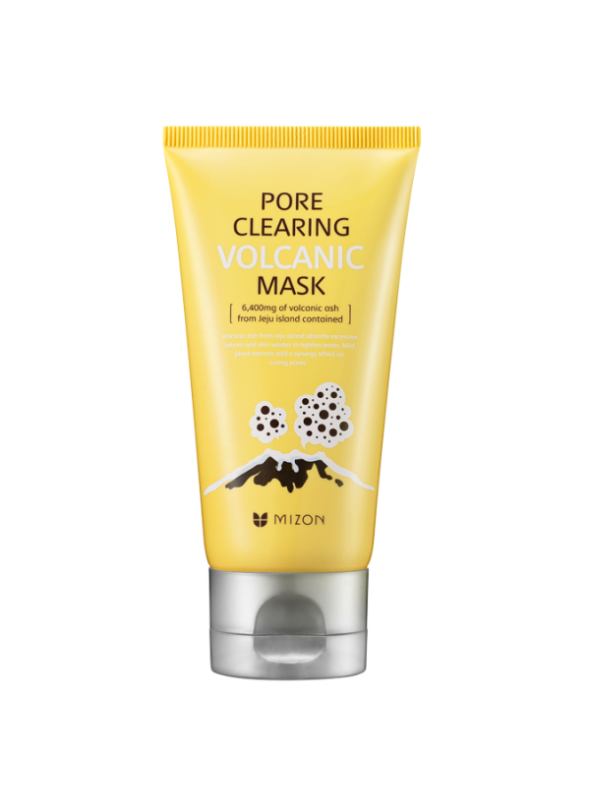 Display all pictures
Product added to your favorites list
Add this product to my list of favorites.
Pore Clearing Volcanic Mask

· Wash-off Pack
· Volcanic ash from the Jeju Island
· Manages excess sebum & Tighten pores
· Size: 80g
Order it before 13:00 and receive it on miércoles*
You collect 10 Queen Points +info
Mizon Pore Clearing Volcanic Mask uses volcanic ash from the Jeju Island to absorb excess sebum and skin wastes for tighter pores. Mild plant extracts add a synergy effect that helps to nourish, soothe, and brighten skin. Papaya fruit extract and gypsophila root extract remove skin wastes effectively from deep pores. Volcanic extract attracts excessive sebum and skin wastes and excrete them out from skin when it meets water. The formula of ivy, pine tree and green tea extract tightens pores and controls excessive sebum. It gives a cooling effect to skin, which controls excessive sebum and soothes sensitive skin. Sweet almond seed, orris root, and carrot extract protect skin from outside harmful factors. Licorice extract containing rich vitamins brightens dull skin. Don't let your pores be seen again with this pore minimizing wash off mask!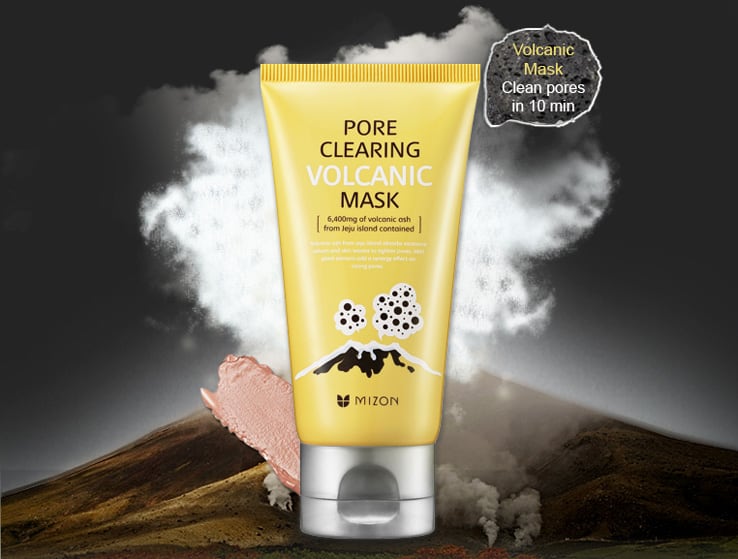 - Benefits: Tightens Pores, Cleanses Pores, Oil Control, Soothes, Brightens

- How to Use: After cleansing, apply mask all over face, avoiding lips and eyes, leave for 10 minutes. Rinse with lukewarm water.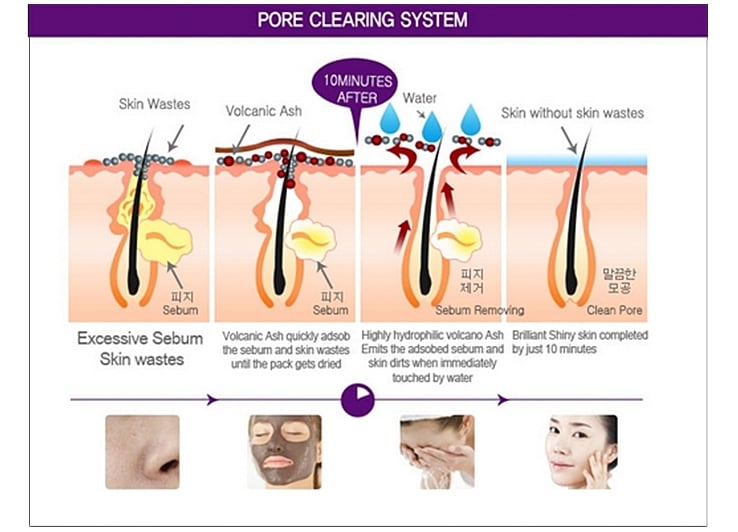 Find more products in the same category: