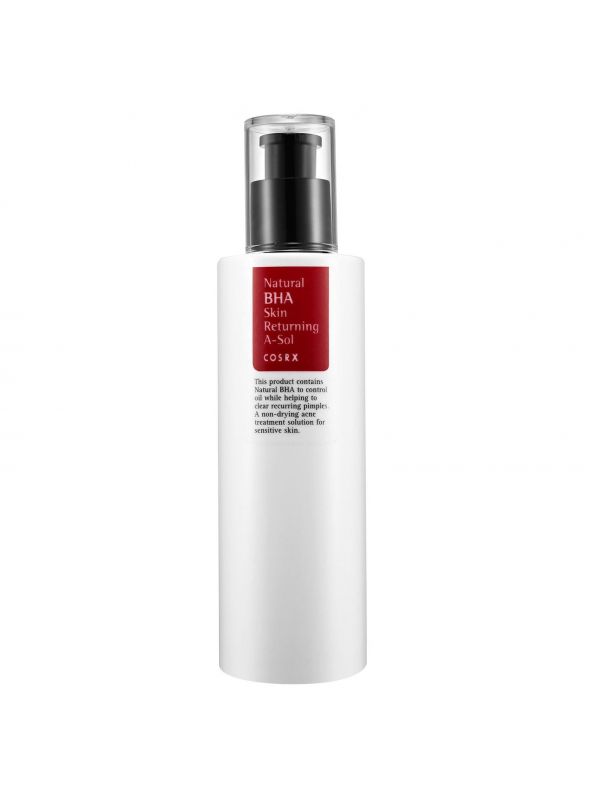 Product added to your favorites list
Add this product to my list of favorites.
Natural BHA Skin Returning A-Sol

· Facial toner
· Prevent breakouts, Soothes, & Hydrates
· 60% Propolis & 1% BHA
· Size: 100ml
Order it now and receive it on martes*
You collect 21 Queen Points +info
Cosrx Natural BHA Skin Returning A-Sol is formulated with 60% Black Bee Propolis and 1% BHA, this toner is designed to prevent further breakouts while soothing and hydrating the applied area. This lightweight toner treats complex skin issues with a combination of propolis, AHA, natural BHA, and natural moisturizing ingredients. The Black Bee Propolis soothes, repairs and hydrates skin while inhibiting bacterial growth, so it's perfect for breakouts and acne-prone skin. Natural AHAs and BHAs also aid in controlling excess sebum, clearing impurities and dead skin cells, and helping your skin cells renew so your skin becomes clearer and brighter while maintaining natural moisture-retention. It's excellent for sensitive, combination to oily skin types, and especially those dealing with breakouts and acne.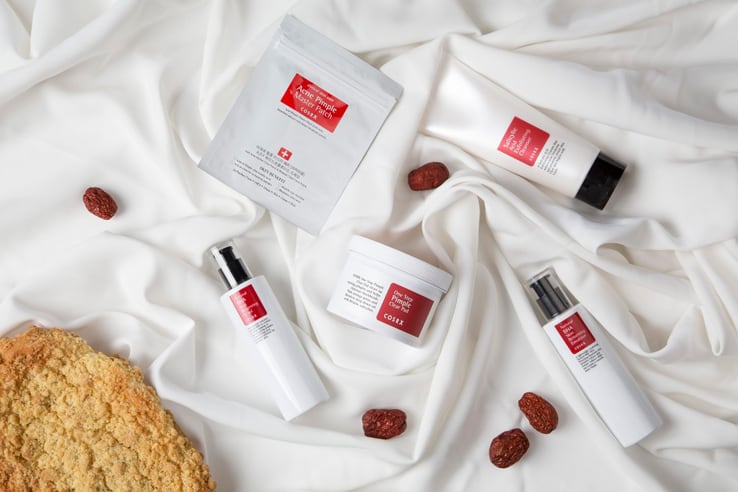 - How to use: After cleansing, soak a cotton pad and swipe a thin layer of the A-sol over the skin, avoiding the eye and mouth area. For use during the daytime, follow with a broad-spectrum sunscreen rated SPF 30 or greater.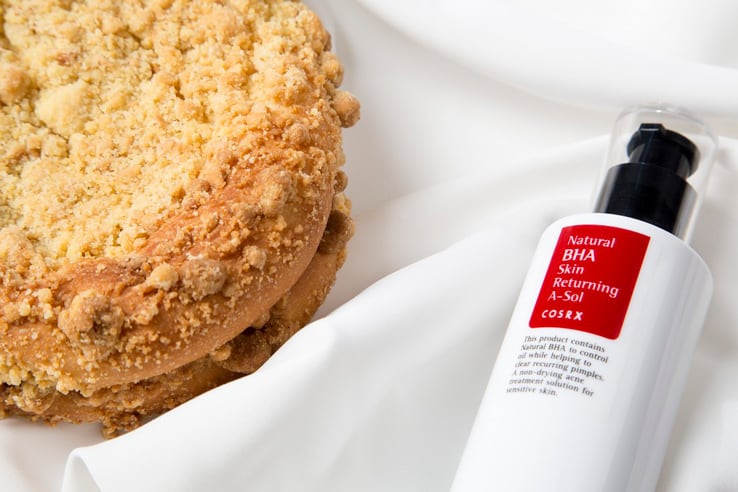 - TIPS & ADVISES:
· It is suggested to use COSRX's chemical exfoliators with a cotton pad for maximum results. The use of both physical and chemical exfoliation will create maximum effect on the skin. Gently wipe your face with the cotton pad.
· Initial use of the product may give temporary irritation to the skin. Begin with using the product once a week, and after the skin has adapted to it, increase the usage up to 2 to 3 times a week.
· On the days you use Natural BHA Skin Returning Asol, do not use other exfoliating products such as products containing high concentration of AHA, BHA, retinol, or vitamin C.
· Although product has no added artificial fragrance, it may have some scent from its unique ingredients.
Find more products in the same category: