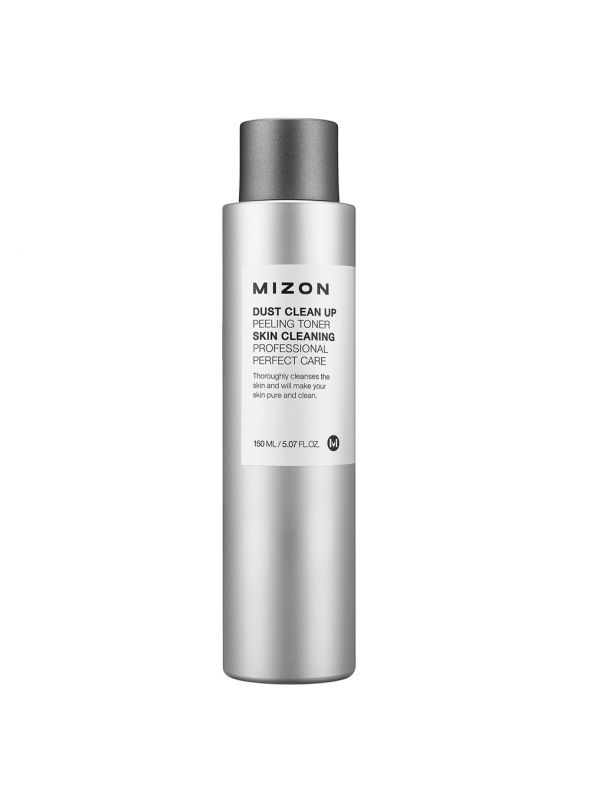 Product added to your favorites list
Add this product to my list of favorites.
Dust Clean up Peeling Toner

· Daily peeling toner
· Glycolic & salicylic acid
· Exfoliates, Softens, Brightens
· Size: 150ml
Order it before 13:00 and receive it on lunes*
You collect 23 Queen Points +info
Mizon AHA & BHA daily clean toner this daily peeling toner gently removes skin dead cells that cause skin problems. The formula of AHA and BHA removes damaged skin dead cells effectively. AHA smoothens dead skin cells and rough skin texture. BHA removes skin wastes in pores, promotes skin turnover, and helps skin keep the healthy condition. Skin purifying plant extracts containing centella asiatica, portulaca oleracea and moringa extract removes skin wastes residue and smoothens skin after cleansing. Aloe Vera and Chamomile extracts soothe skin irritated from cleansing and controls skin pH balance. It works as skin booster which prepare skin to absorb essence and cream effectively at the next daily skin care step.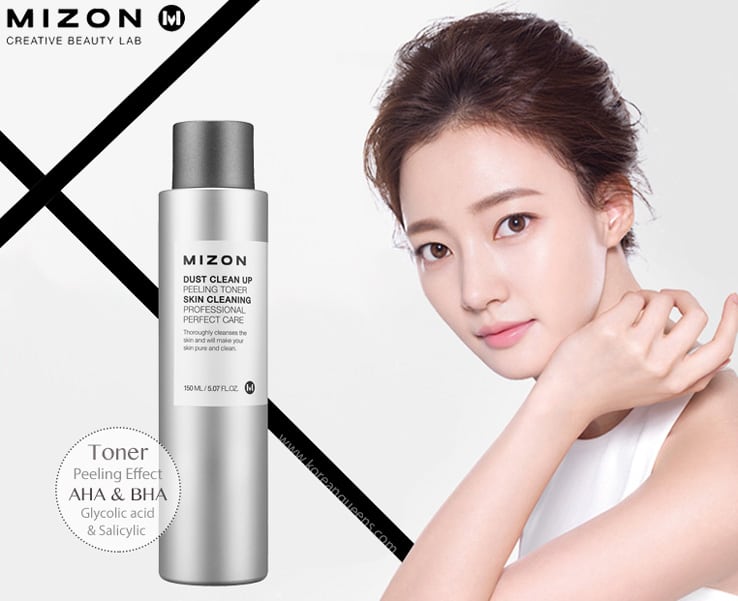 - Benefits: Removes skin dead cells, Exfoliates, Peeling effect, Smoothes, Softens, Cleans, Brightens, pH balance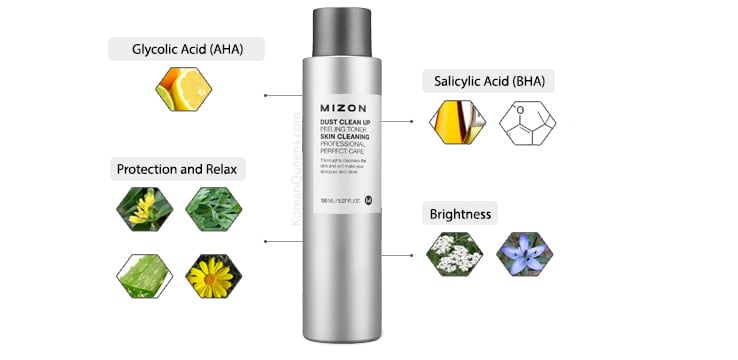 - How to use: Soak a cotton pad with the formula and wipe off cleansed skin, avoiding eyes and lips area.
- Tips:
* It is recommended that you use this produce once a day in the evening.
* As it contains AHA (Glycolic acid) the newly generated skin may be too weak for UV rays.
* For healthy skin protection, always use sunscreen in the last step of skincare in the morning.
Find more products in the same category: