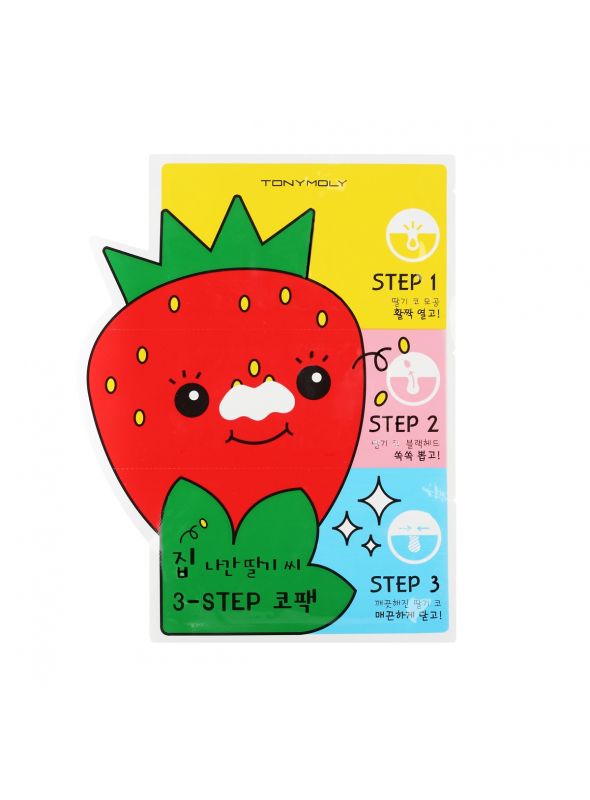 Product added to your favorites list
Add this product to my list of favorites.
Strawberry Seed 3 Step Nose Pack

· Blackheads Kit
· Clean and soft nose
· 3-Steps for maximum effectiveness
· Contains: 3 different strips
Order it before 13:00 and receive it on martes*
You collect 3 Queen Points +info
Tony Moly Strawberry Seed 3 Step Nose Pack Say goodbye to your blackheads with this pack. This product gets rid of blackheads that are deep-rooted in pores and makes your nose soft and fair. Strawberry Seed 3 Step Nose Pack contains all three steps necessary for perfect pore control. The first step contains hazel and sage extracts. Opens your pores to allow for easy blackhead removal and cleaning. The second steps eliminates all waste and removes even the deepest blackheads with lime and lemon extracts. The third step minimizes the pores for a fresh and smooth look and feel with Aloe Vera leaf and Green Tea extracts.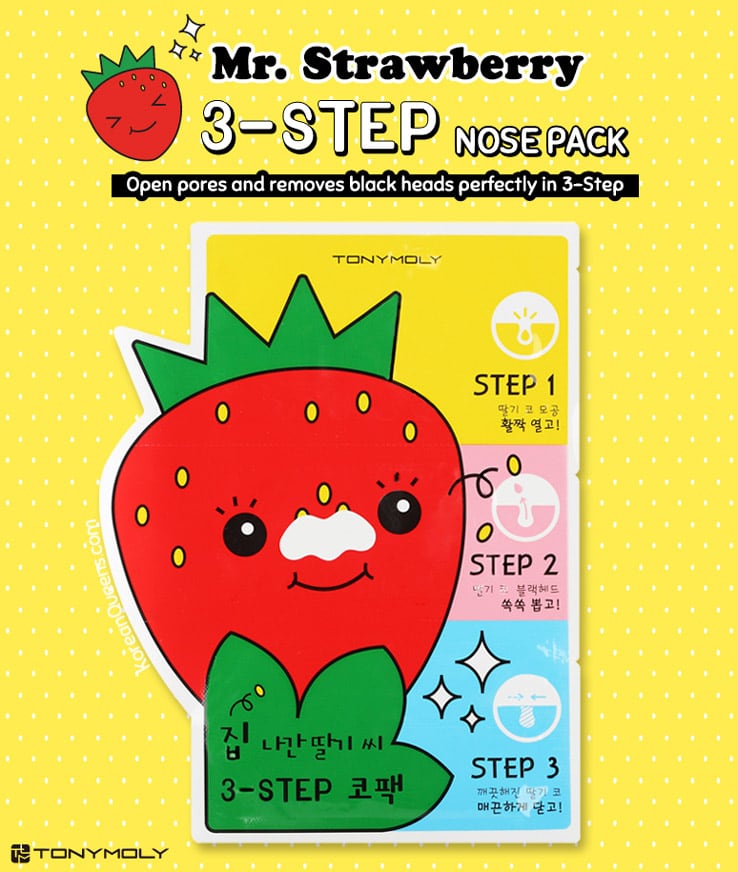 - Benefits: Full Pore Control, Opens Pores, Removes Blackheads, Removes Whiteheads, Removes Dead Skin Cells, Tightens Pores, Smoothes Skin

- How to use: After cleansing face, place STEP-1's sheet on nose for 15-20 minutes. Removed slowly and wipe off any blackheads or impurities from pores. Wet the nose with water and place STEP-2's strip on nose tightly. After 10-15 minutes and strip is completely dry, slowly remove starting at edge. After steps 1 and 2, place STEP-3's gel type sheet on nose. After 5-10 minutes remove sheet and gently tap to help absorption.

Find more products in the same category: