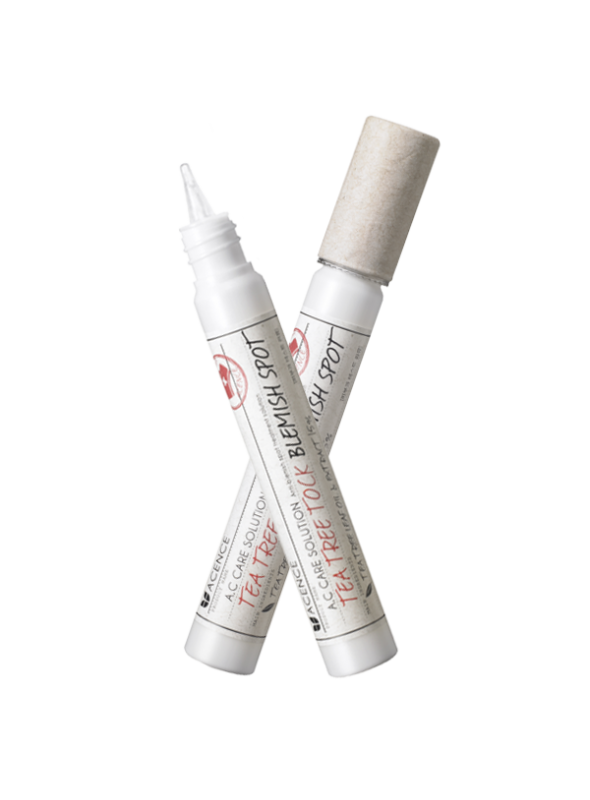 Display all pictures
Product added to your favorites list
Add this product to my list of favorites.
Acence Tea Tree Tock Blemish Spot

· Fast acting & powerful spot treatment gel
· Immediate healing of blemishes
· Antiseptic and anti-inflammatory
· Size: 15ml
You collect 16 Queen Points +info
Mizon Acence Tea Tree Tock Blemish Spot is a fast acting spot treatment that minimizes acne breakouts and promotes immediate healing of blemishes. Works quickly to remove reddened and painful spots during your daily routine. A thin film covers the area to also reduce contamination by external stimuli. High performance ingredients, such as tea tree oil is used as a strong antiseptic to kill acne related bacteria. Its anti-inflammatory benefits help to promote healing while soothing and reducing redness. Witchhazel and lemon extract help to reduce sebum secretion and also act as an astringent to pull skin back to its healthy, toned original state. Its convenient size fits anywhere and can be used at any time of the day. As it dries clearly, no one will ever know you are actively treating and preventing skin troubles.
Does not contain any ingredients that can cause irritation to the skin, such as parabens, artificial colors, artificial flavors, talc, or mineral oil. Dermatologist tested to ensure safety and efficacy.
- Benefits: Spot Treatment, Acne Care, Antiseptic, Anti-Inflammatory, Minimizes Blemishes
- How to Apply: After washing face, apply a small amount to spot, patting with clean hands until dry. Spot treatment can be used before or after makeup, and as needed throughout the day.
Find more products in the same category: