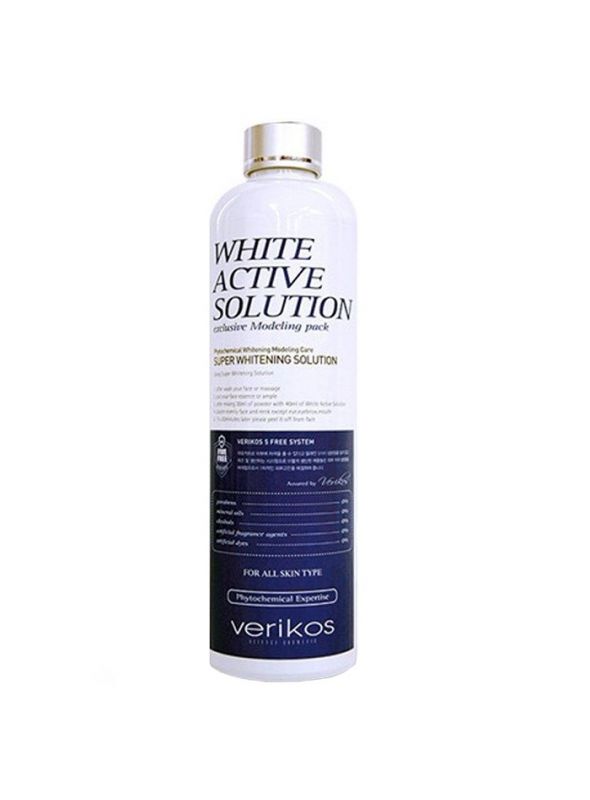 Product added to your favorites list
Add this product to my list of favorites.
White Active Solution

· Solution for Modeling Pack
· Multiply the benefits
· Active Multi-function Formula
· Size: 500ml
Order it before 13:00 and receive it on martes*
You collect 17 Queen Points +info
Verikos White Active Solution potentiates the effects of your modeling mask, as well as makes easy the preparation of the mask and it will be more easy to remove it from face. Multiply the benefits of your mask thanks to its powerful formula enriched with glycerol, trehalose and various essential oils like geranium, bergamot, Ylang Ylang, rose and lemongrass which guarantee maximum softness and replenish moisture levels of your skin. Hydrolyzed collagen and peptides act as powerful anti-aging agents. Other ingredients such as niacinamide and pomegranate ensure a uniform skin tone, bright and spotless. Finally, the green tea extract calms, relaxes and softens the skin. And the best? It's suitable for all skin types and can be used to prepare any remodeling mask type. You will enjoy its free fomula without irritants: no parabens, no mineral oils, no alcohols, no artificial fragrance agents and no artificial dyes.
But besides multiply the benefits of your modeling masks, White Active Solution will assure always to get a perfect mixture, because it has been specially formulated to obtain the ideal texture. When performing the mask with this solution will endure longer before drying, facilitating their preparation and the removal from the face.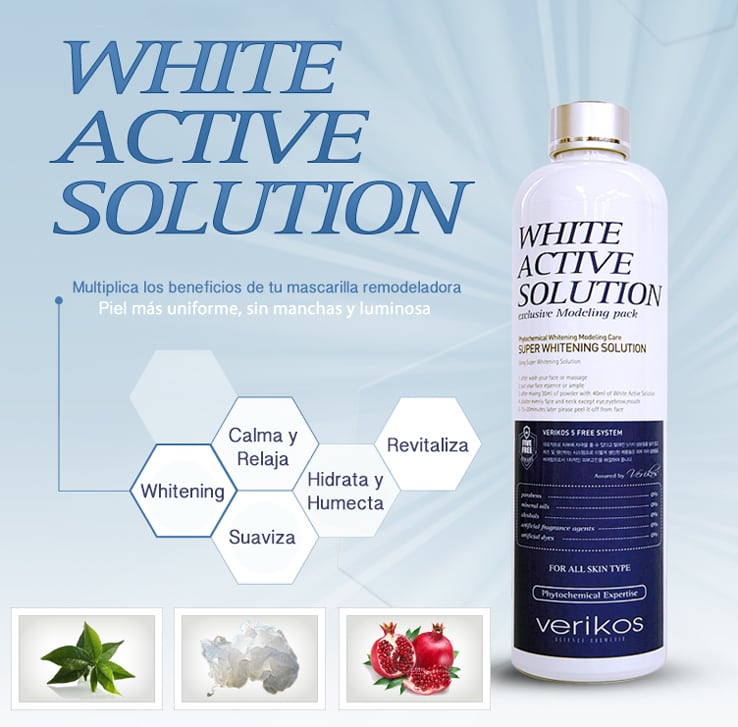 - How to use:
After wash your face or massage, put your face essence or ample. After mixing 50ml of powder with 40ml of White Active Solution, plaster evenly face and neck except eye, eyebrow and mouth. 15-20 minutes later, peel it off from face.

Find more products in the same category: