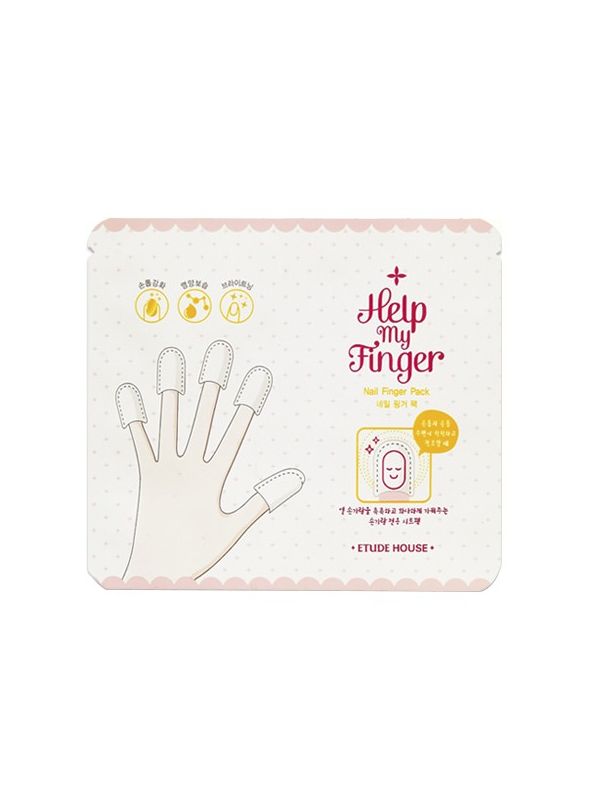 Product added to your favorites list
Add this product to my list of favorites.
Help my finger Nail Finger Pack

· Nail Finger Pack Mask
· Moistens, repairs, brightens
· Easy and effective application
· Size: 2x 5 units
Order it before 13:00 and receive it on martes*
You collect 2 Queen Points +info
Etude House Help my finger Nail Finger Pack this Nail Finger Pack moistens and brightens up frequently colored, dull fingernails and its surrounding area. Calcium offers nourishment to keratin layer of nails to create healthy nails. Contains a lot of active ingredientes like shea butter, pearl extract, argan tree kernel oil which offer moisturizing feeding to dry nails to add moisturizing feeling and radiance. Grape extract and niacinamide restore the shine and color of the natural nails eliminating the yellowish color. AHA from lime, lemon, apple extract and orange extract exfoliates mildly and takes care of skin to be bright and transparent.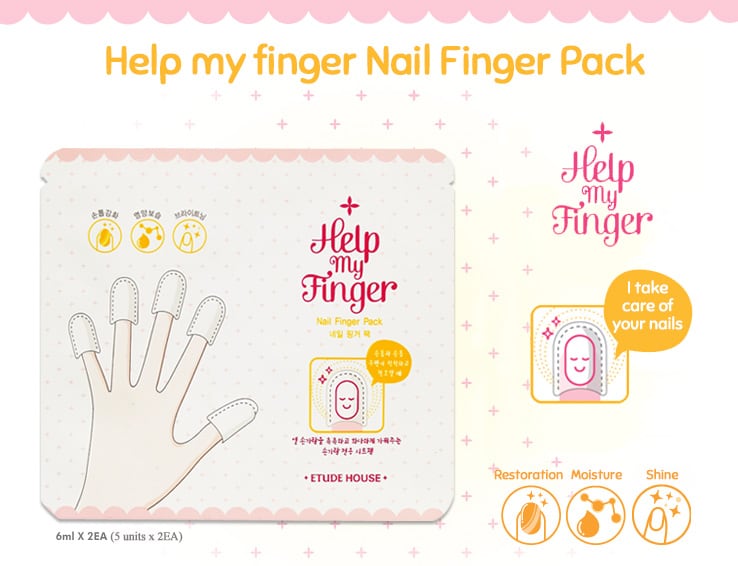 - How to use:
1. Wash hands and cut along the pouch's dotted line.
2. Cover thumbs with biggest sheet and other fingers with smaller sheets.
3. Remove sheets after 10~15 minutes and gently absorb remaining contents into fingernails' surrounding areas.

Find more products in the same category: