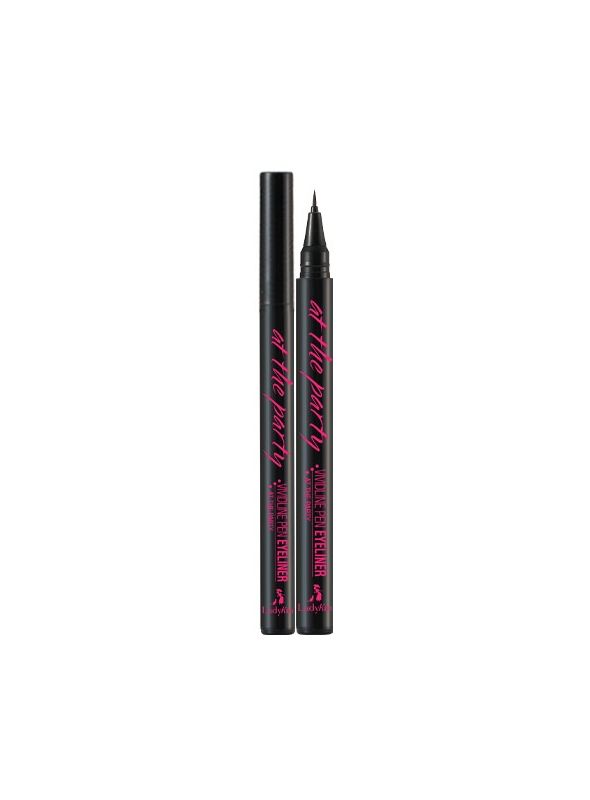 Product added to your favorites list
Add this product to my list of favorites.
At The Party VividLine Pen Eyeliner

· Liquid Eye Liner
· Fine 0.05mm brush pen
· Long lasting and easy use
· Size: 0.8ml
Order it before 13:00 and receive it on miércoles*
You collect 10 Queen Points +info
LadyKin At The Party VividLine Pen Eyeliner this eyeliner keeps a clean and vivid eye line for a whole day without smudge with one touch. Its waterproof formulation is strong at tear, sweat and sebum etc. and keeps a vivid line without smearing for a whole day. Its thin and elastic fine brush pen type fills the delicate parts meticulously between eyelashes and a strong deep black color adheres to the skin and expresses clear and deep eyes. Enables to express from fine line to thick line, everyone can freely express and give complete and easy eye makeup by drying quickly. The jet black color will help to make your eyes look more vibrant and bright.

- Benefits: Precision Tip, No Smudge, No Smear, Ultra fine brush, Deep black color, Waterproof, Sweat Proof, Long lasting formula
- How to Use: Fills the mucosa area densely by laying the pen. Draw gently from eye tail with the tip of the brush pen as lowering eyes.

Find more products in the same category: