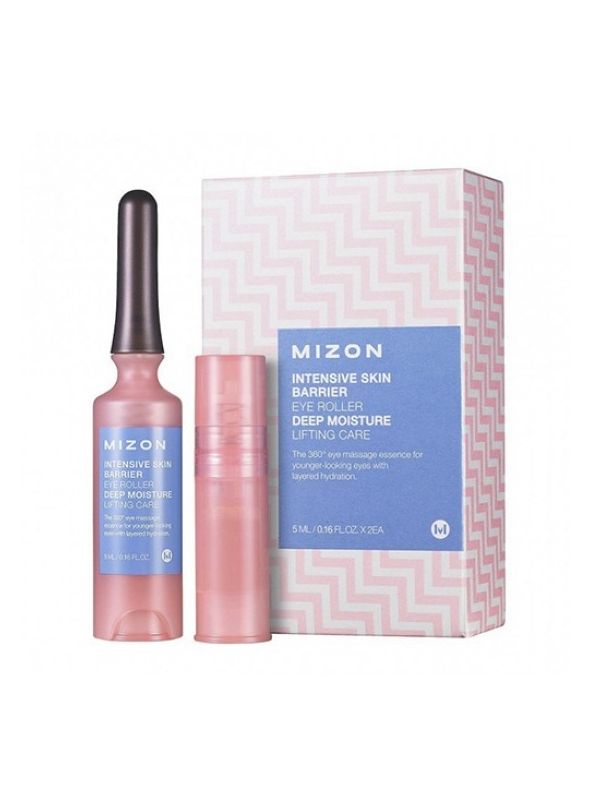 Product added to your favorites list
Add this product to my list of favorites.
Intensive Skin Barrier Eye Roller

· Eye Serum Roll-on
· Long lasting deep hydration
· Ceramides y Hyaluronic Acid
· Size: 2x 5ml
Order it before 13:00 and receive it on martes*
You collect 26 Queen Points +info
Mizon Intensive Skin Barrier Eye Roller this daily serum helps the sensitive eye region maximally retain moisture using dual-action technology: tiny molecules of hyaluronic acid are delivered into the skin while ceramide strengthens the skin barrier to boost and maintain the resulting hydration. Its two moisture layering maintaining in and outside of skin, it revitalizes skin condition after cleansing. The result is plump, revitalized skin that brings youth back to your face. With mild formula, it takes care of sensitive skin by excluding harmful components to skin.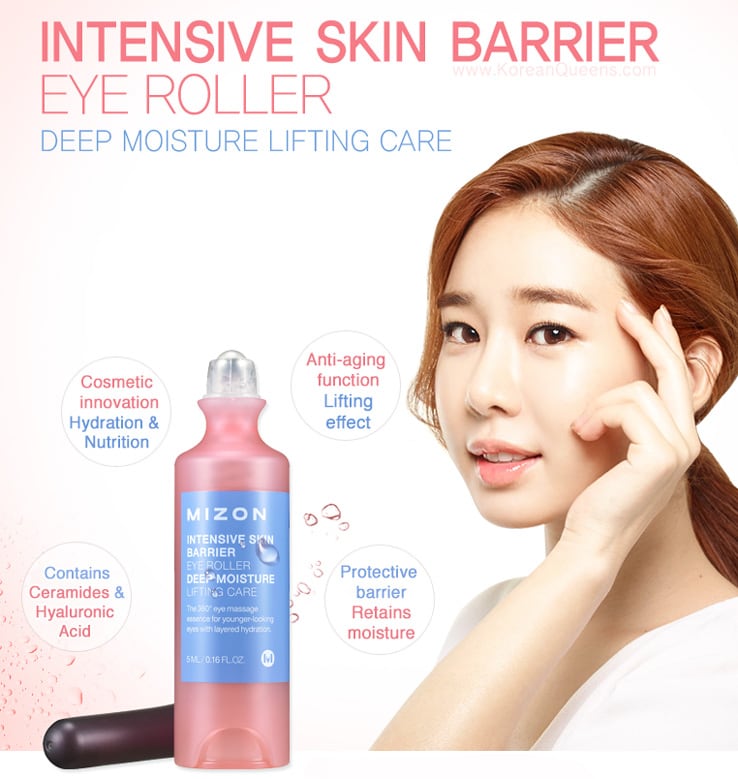 - How to use:

1. Morning and Night Daily: Run the rollerball from corner to corner of your eye in slow, even motions taking care to pause and apply a little extra pressure on the accupressure points as shown in the diagram with red dots representing the points you would want to focus on.
2. Do two to three full cycles around your eye and gently tap the remaining essence into the skin with your fingertips, morning and night daily.
*TIP: You may use 1-3 time a week the Intensive Skin Barrier Eye Cream Pack for most ideal results.
Find more products in the same category: