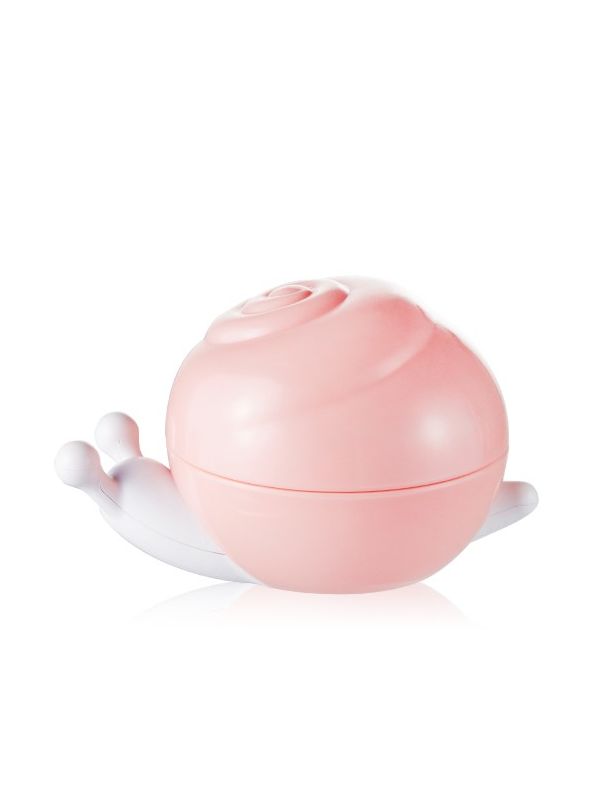 Product added to your favorites list
Add this product to my list of favorites.
Affinitic Snail Cream

· Facial Cream
· 80% Snail Filtrate Extract
· Pore care, anti-wrinkles & improve elasticity
· Bulk size: 100ml
Order it before 13:00 and receive it on lunes*
You collect 18 Queen Points +info
Ladykin Affinitic Snail Cream contains 80% of snail mucin filtrate, the best natural ingredient that offers moisture. Forget the bumpy pores and excesive sebum. This cream take care of large pores, excesive sebum, wrinkles and elasticity at once. The moment it reaches the skin, the nutrient-rich cream penetrates through the skin to restore its natural elasticity, shine and smoothness without leaving a sticky feel. The lightweight, refreshing cream formula is easy to apply to the skin and keeps the skin moisturized,long-lasting refreshed, soft, smooth and supple without leaving a sticky feel by replenishing dry skin with moisture, vitamins and minerals and calming it.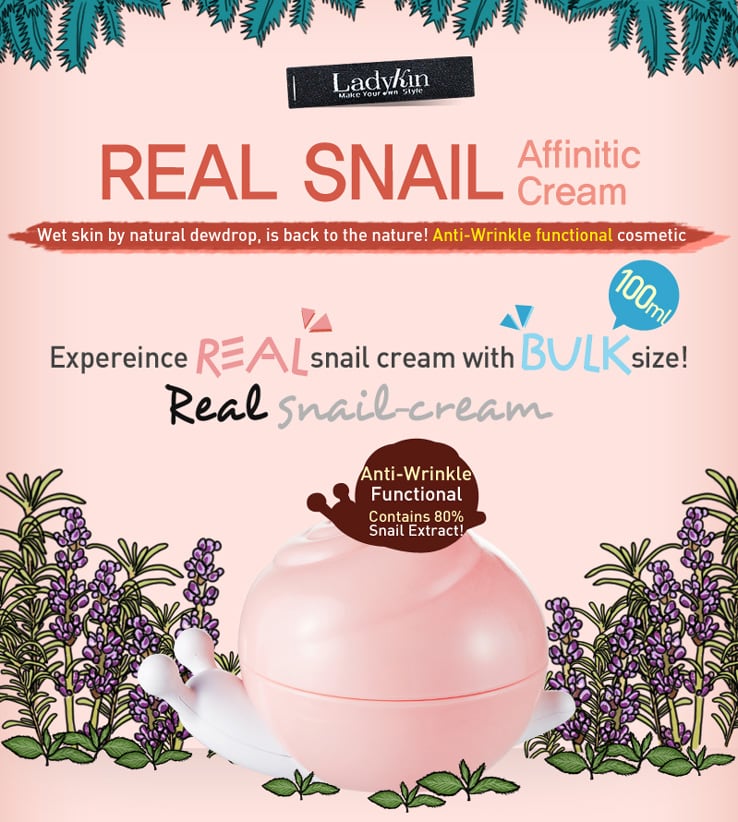 1. Anti-Wrinkle effect: Improve from deep wrinkles to fine lines. Contains adenosine, anti-wrinkle agents and snail secretion filtrate to improve wrinkles and keep the skin elastic and healthy.
2. Lifting & Firming Effect: Makes your skin be full of liveliness and elasticity during the day. Red rose wine and extract of morning glory callus protect the skin from external environment and keep it elastic, lively and healthy.
3. Improves damaged skin: Extracts of rosemary, chamomile, allantoin and tea tree improve soft skin and repair sun damaged skin.
4. Natural moisturizing effect: Its moisture base contains natural herb extract of lavender, rosemary and peppermint that reaches the skin and help to reinforce the skin barrier and prevent rough and dry skin by moisturizing and nourishing it.
5. Free Mild formula: Free-paraben, Free-synthetic pigmnet, Free minetal oil, Free-Benzophenone, Free-BHT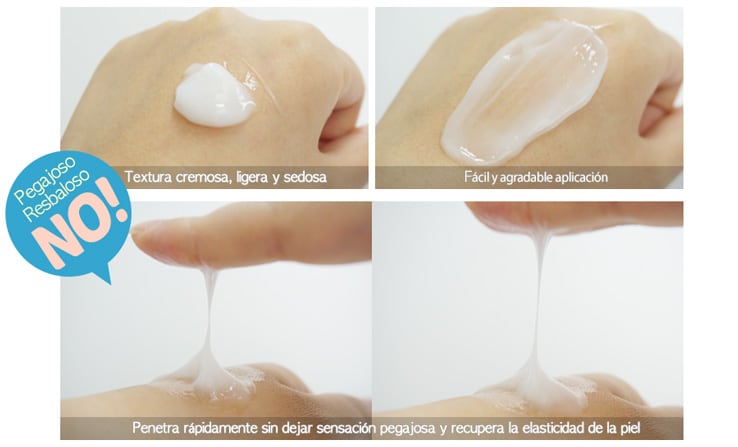 - How to use: Take an appropiate amount, gently apple along with the skin texture and gently tap to absorb at the last step of skin care.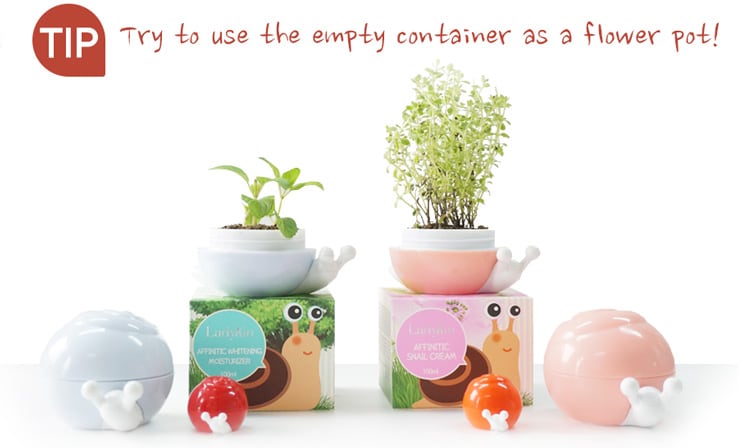 Find more products in the same category: